We spotlight the coolest and classiest experiences and events in Johannesburg, Pretoria and surrounds. Gather your friends, family, or loved ones for Benn Ndzoyiya's list of unique attractions this weekend.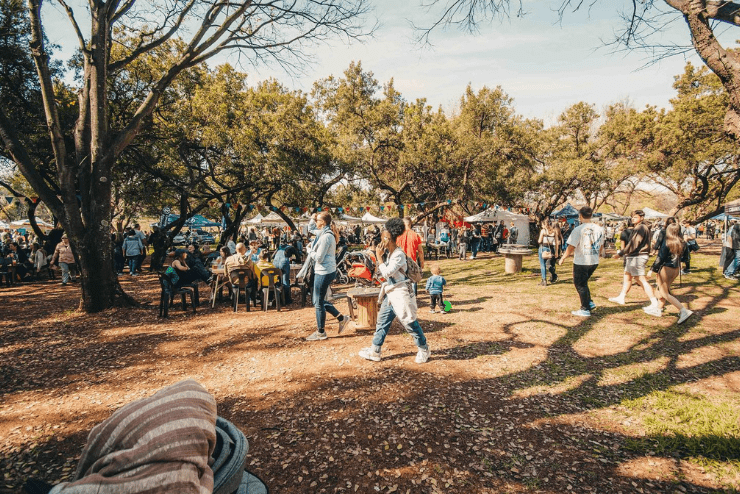 Horwoods Open Air Market is hosting their popular family-friendly market this Sunday. Snack on some of the street food offering from the stalls, browse and show local fashion and design goodies, and let the kids play free in this park setting. There's live entertainment with multiple performers taking the stage. Leashed dogs are welcome, and no exotic pets are allowed.
Cost: R20pp, kids and pensioners – R10pp, kids under 6 enter FREE. Tickets are sold at door only
When: Sunday, 2 July from 9am to 4pm
Where: Homestead Road, Edenvale, Johannesburg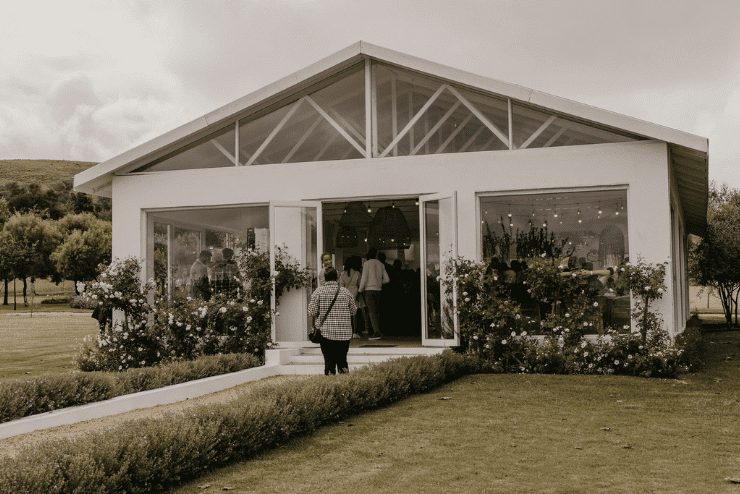 Ground the Venue is serving up some of the Cape's finest wines in a chilled, stylishly designed setting for the winter edition of their Ground Cru wine festival on Saturday, 1 July. Taste the latest from the likes of Babylonstoren, Idiom, Vergelegen, Backsberg, Boschendal and lots more. There's also the chance to shop wines at special cellar door prices, and a lineup of food stalls where you can create your own light brunch.
Live music is planned throughout the day to get the good feels flowing, and kids can join for ceramic painting, pony rides, painting stations, and jumping castles.
Cost: R350pp, book via Howler
When: Saturday, 1 July 11am to 5pm
Where: 19 Driefontein Road, Muldersdrift, Johannesburg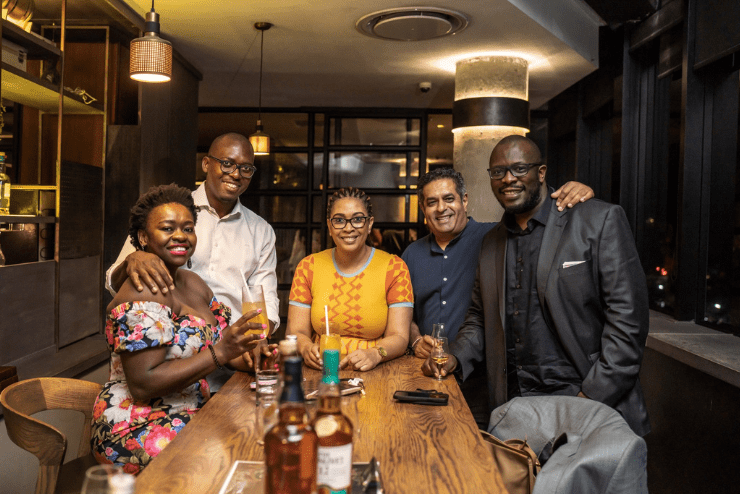 Party in one of Rosebank's most stylish cocktail bars this Friday for Gbedu Nights. The event brings together the modern sounds of our beautiful continent through the gift of sound and dance. Think Afrobeats, Afrohouse, Bongo, Dancehall, Kizomba, Kuduro and other genres that Africa and its diaspora have to offer, from some of the best DJs in downtown Joburg.
Cost: R100pp, via Quicket. R150pp at the door
When: Friday, 29 June from 8pm to 12am
Where: Mix Cocktail Bar, 2nd floor, Trumpet on Keyes, 21 Keyes Avenue, Rosebank, Johannesburg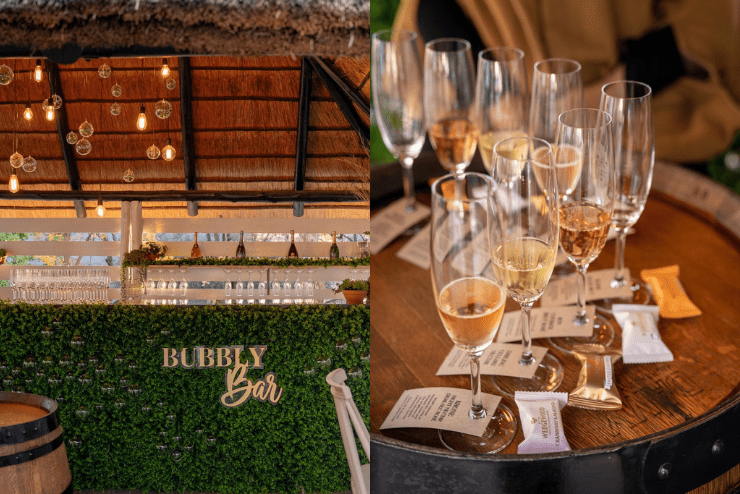 Indaba Hotel recently unveiled their new tasting room in partnership with Stellenzicht Wines, from the Stellenbosch Winelands. Pop in and try their bubbly tasting which includes four different Cap Classique offerings from the wine farm, paired carefully with gourmet nougat from Wedgewood. 
Cost: R215pp, book online
When: Wednesdays to Sundays, from 10am to 7pm
Where: Indaba Hotel, Corner of William Nicol Drive and Pieter Wenning Road, Fourways, Johannesburg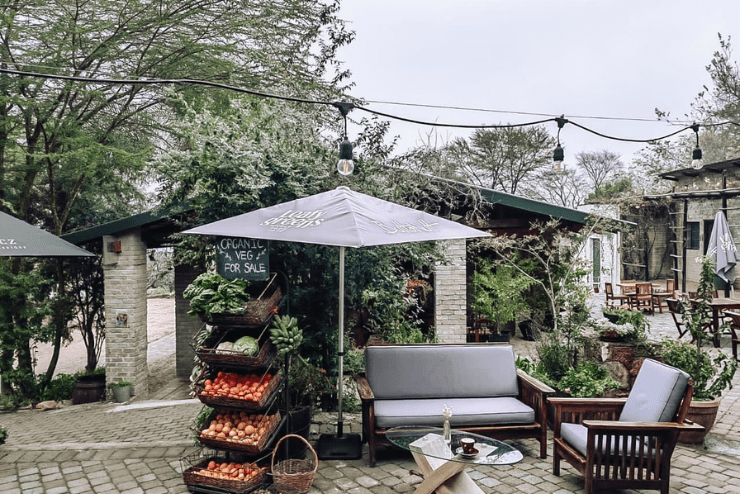 Leafy Greens Cafe returns with their monthly Market in Muldersdrift on Sunday. This family-friendly event features live music and vendors such as The Pancake Pantry, Kaybee Ceramics and Moo's Unique Creamery. Leafy Greens, a vegan and vegetarian restaurant, serves dinner as well as its new cocktail menu on the night.
Cost: Free entrance
When: Sunday, 2 July from 10 am to 4pm
Where: Rocky Ridge Road, Muldersdrift, Johannesburg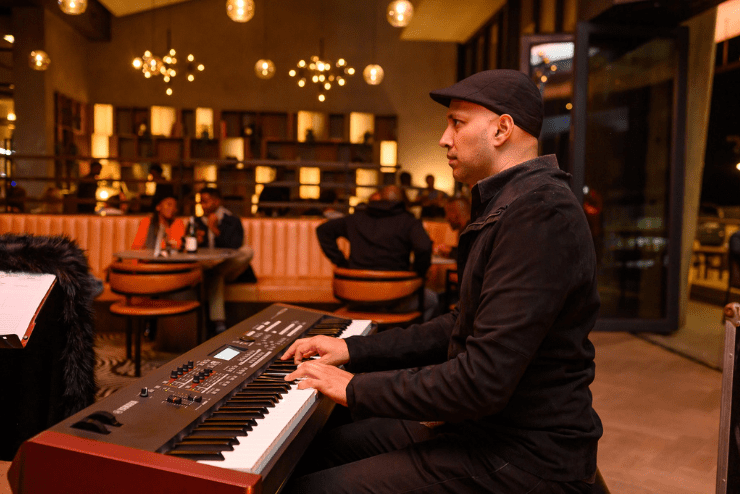 Kick back for a journey with jazz, delicious food and uniquely crafted cocktails at Archer Bar and Eatery in Melrose every Friday from 6pm. A live band takes the stage for sultry ballads, swinging blues, and smooth melodies. The small cocktail bar serves up a great range of cocktails, small plates and sweet treats for after.
Cost: Free entrance
When: Fridays, from 6pm
Where: A42 The High St, Melrose, Johannesburg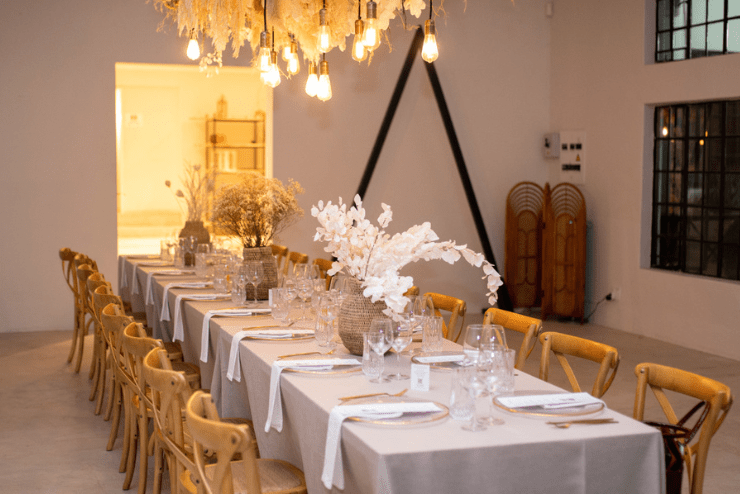 SecretEATS is hosting three concept dining events on Thursday, Friday, and Saturday this week. The secret chef for the events comes with over 30 years' of experience and promises to indulge your senses with aromas inspired by cultures from around the globe. Having cooked for the likes of Michael Jackson, Richard Branson and Nelson Mandela, you can be sure you are in the very best hands. All dietary requirements are catered for and non-alcoholic options will be available.
Cost: R1300pp including welcoming drinks and canapes, and a four-course dinner paired with premium wines, book online
When: Friday, 30 June, Saturday
Where: Venue to be confirmed on event day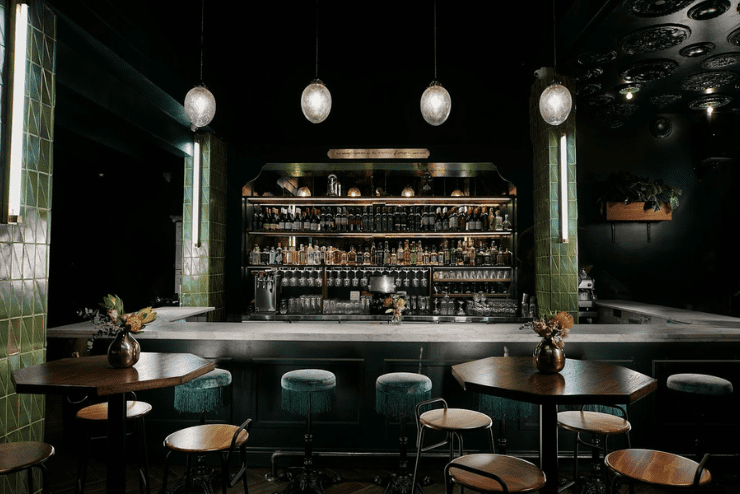 Explore Rosebank's best cocktail bars with this vibey, queer-friendly bar-hopping experience. Your ticket includes a cocktail spoil at each venue and a special 50% off your entry fee at Babylon Bar and Club. Featured venues are Sin Tax, Saigon Suzy, Coalition Pizza, Benchwarmers Sports Bar, A Street Bar Named Desire, and Bar Ber Black Sheep.
Cost: R30opp, book via Quicket
When: Friday, 23 June 2pm to 9pm. Saturday, 24 June 10am to 9pm. Sunday, 25 June 10am to 7pm
Where: Waterfall City, Mall of Africa, Lone Creek Cres & Magwa Crescent, Waterfall City, Midrand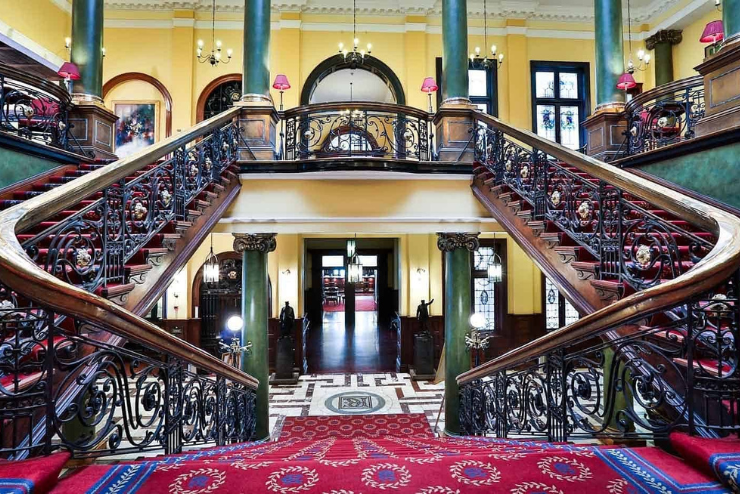 Rand Club is running their seasonal fair showing off some rare books, antique interior pieces and keepsakes, and other artisanal goods. They're also promising tastings, craft foods to snack on, and tours of this heritage space.
Cost: Free entry
When: Saturday, 1 July 9am to 3pm
Where: Rand Club, 33 Loveday St, Marshalltown, Johannesburg

Scavenger hunts are a great way to give children purpose and focus and a goal to reach. Let kids hunt for great prizes at this fun-filled event at Jan Celliers Park. There are also cash prizes to be won.
Cost: R50pp, book via Quicket
When: Saturday, 1 July 10am to 3pm
Where: Jan Celliers Park, Wenning St & Broderick St, Groenkloof, Pretoria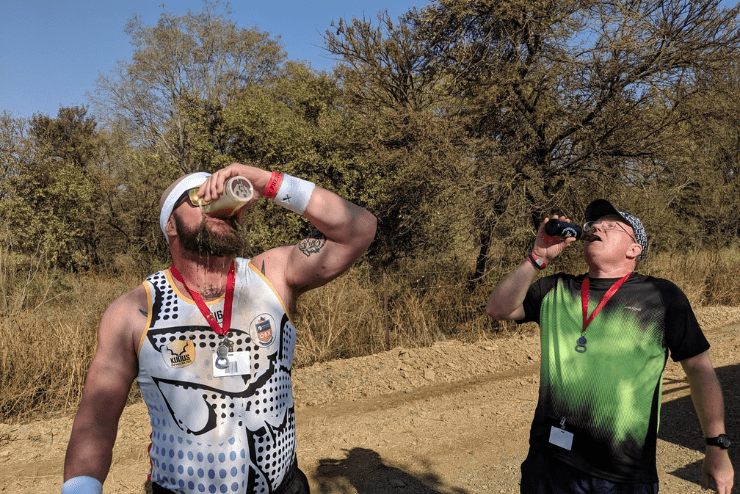 The Purely Pretoria Winter Beer Mile is a fun race challenge that matches your beer drinking skills and running skills. Drink craft beer from Hazeldean Brewing Co. then run 400m to your next beer. Repeat four times – 4 Beers, 1 Mile. Both beginners and expert runners are welcome to join.
Non-runners are also welcome to join and show support while sipping on their drinks and snacks of choice. Prizes will be handed out for best dressed and top contenders.
Cost: R240pp includes 4 craft beers, book via Quicket
When: Saturday, 1 July 2pm to 4pm
Where: Hazeldean Brewing Co. Taproom, Ridge Road Extension, Hazeldean, Pretoria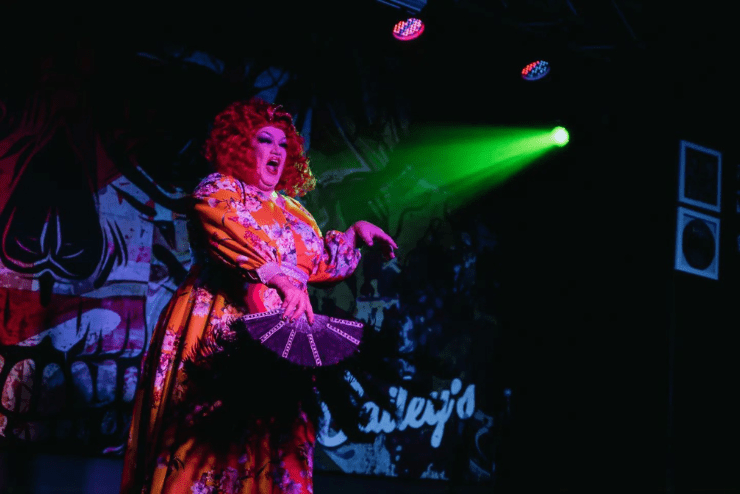 The girls are back for another evening filled with cabaret, roaring laughs, and cheeky entertainment. Betty Bangles and RiRi Rouge will also perform hits from Liza Minelli, Celine Dion and many more while supporting DJs turn out live sets.
Cost: R100pp, book via Quicket
When: Sunday, 2 July from 7pm to 8:30pm
Where: Rasputin Bar, 642 Meyer Street, Wonderboom South, Pretoria
On the cards are pizza and pasta tastings, a selection of Italian cheeses to shop for, exploring Italian wines, and loads more at this food festival. Live music and entertainment are also confirmed for the event.
Cost: From R270pp, book via Quicket
When: Saturday, 24 June 12pm to 6pm
Where: Fumo Village, 5 Firwood Ave, Hazelwood, Pretoria