A magical, multi-sensory fantasy world awaits with Hyde Park Corner's MADE in Wonder, just in time for the winter kids school holidays. The shopping centre in Johannesburg is showcasing an Alice in Wonderland-inspired world of colour, crafts and playful challenges running until 16 July.
The magic starts with a mystical maze inspired by the enchanting tales of Alice in Wonderland, that spans the Centre Court area of the mall. This extraordinary partnership with RMB Private Bank offers a unique blend of entertainment, workshops, and great prizes to be won.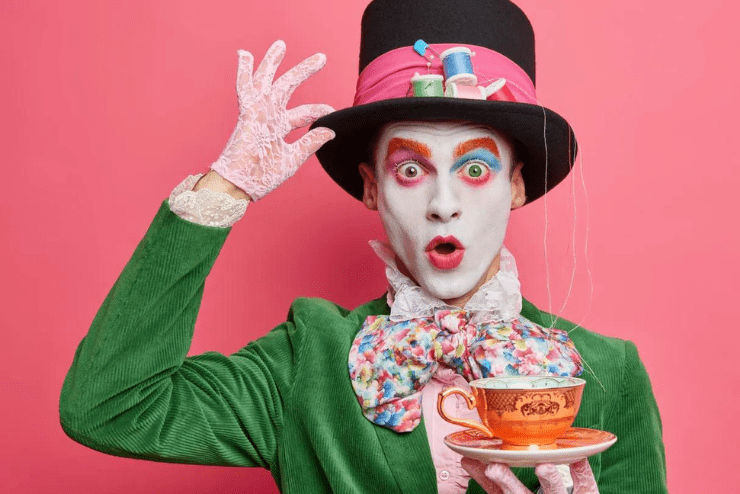 Regular workshops to keep the little ones engaged
Aside from the colourful visual showcase and fun maze, children's creativity and wit will be engaged through a series of exciting workshops held inside the maze every Thursday to Saturday from 11am to 3pm. 
Workshop themes include a range of engaging activities such as vertical wall games, DIY fridge magnets for take-home, colouring-in sessions, and word games that put their skills to the test. Attendees can expect an imaginative and interactive environment that will inspire and delight young minds.
Fun scavenger hunts with big prizes plus grownups can join in too
MADE in Wonder is not just an activation for the kids. Adults and teens can also tap into the excitement and explore the maze for hidden prizes. 
There's a special hunt for adults to find 'Hare's a Though', a magnificent life-size sculpture created by the talented Guy du Toit and commissioned by RMB Private Bank.  The lucky adult who finds this masterpiece will be entered into a draw to own an incredible Marquette replica valued at R30 000.
Get the kids and teens to chase or one for 10 RMB Private Bank cards tucked away in the maze. Each card comes with an R5000 credit to kickstart their investment journey with RMB Private Bank. The overall aim is to instil basic financial principles in the youth and set them up for future success. This hunt is open to hunters under the age of 18 only.
How to get an entry
Tickets are not currently for sale. Shoppers who spend R500 or more at any Hyde Park Corner store automatically gain entry to the event for 1 child or adult.
When:  29 June to 16 July 2023. Thursday to Sunday from 11 am until 3 pm
Where: Hyde Park Corner Centre Court, corner of William Nicol Drive and Jan Smuts Avenue in Hyde Park, Johannesburg
Tel: 011 325 4340
Email: marketing@hydeparkcorner.co.za
Website: hydeparkcorner.co.za
Facebook: @hydeparkc
Instagram: @hpchydeparkcorner