Director: Adele Lim
Starring: Ashley Park, Sherry Cola, Stephanie Hsu, and Sabrina Wu
Genre: Comedy
Running Time: 1 hr 32 mins
Age restriction: R-rated
A trip to China turns into a wild (and hilarious) adventure of self-discovery in Joy Ride, the new film by 'Crazy Rich Asians' co-writer Adele Lim. The production marks Lim's very first directorial effort and stars heavyweights such as 'Emily in Paris' actor Ashley Park, Sherry Cola, Sabrina Wu, and Stephanie Hsu. The film marks Hsu's first follow-up role after her massive success for 'Everything Everywhere All at Once', where she was nominated for an Academy Award.
'We really wanted to tell a story inspired by our friendship and our friends, and having characters that were messy and thirsty and just pieces of work,' said Lim in an interview with Vanity Fair. 
The plot
'Joy Ride' tells the raunchy and fun story of how four best friends embark on a once-in-a-lifetime international adventure. In the film, Audrey (Ashley Park) goes on a business trip to China to close a massive deal. Things turn drastically south when she searches for her birth mother with her childhood best friend Lolo (Sherry Cola), her college friend turned Chinese soap star Kat who also happens to be a hot mess (Stephanie Hsu) and Lolo's eccentric cousin Deadeye (Sabrina Wu). They also meet a drug dealer who ropes them in a dangerous operation and nearly end up in a Chinese jail for doing drugs. Joy Ride is a no-holds-barred comedy about friendship, sex, finding your roots, and having a whole lot of fun along the way.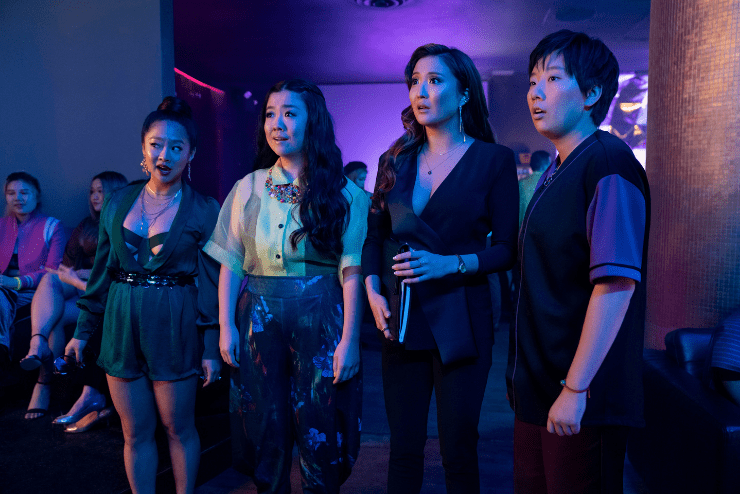 Where to see it
Joy Ride is out in Ster Kinekor, Nu Metro, and Movies at Montecasino nationwide from 7 July 2023.
Instagram: @empireentafrica
Facebook: @EmpireEntAfrica