The Porcupine Ridge Pizzeria Challenge is once again inviting diners and pizza fans to crown South Africa's favourite pizzeria for 2023.
Last year the top spot went to Ferdinando's in Cape Town with second place going to Gino's in Johannesburg (winner of the inaugural 2021 competition) and Bardelli's in Cape Town taking the number three spot. 
Runners up in the top 10 included Gino's (Stellenbosch), Enzo Pizzeria (Scottburgh), Caspita (George), Lucio's (Randburg), Piccola Rossa (Edenvale), Osteria Rossa (Bedfordview) and Izzeria (Brooklyn).
'Last year's competition was stiff, and the rivalry fierce but friendly. With 95 establishments challenging each other for the top prize, we had competing sisters and competing brothers, all of whom made it into the top 10, as well as the first KwaZulu Natal pizzeria to make it into the top 5!,' says Porcupine Ridge's Lynton Kaiser.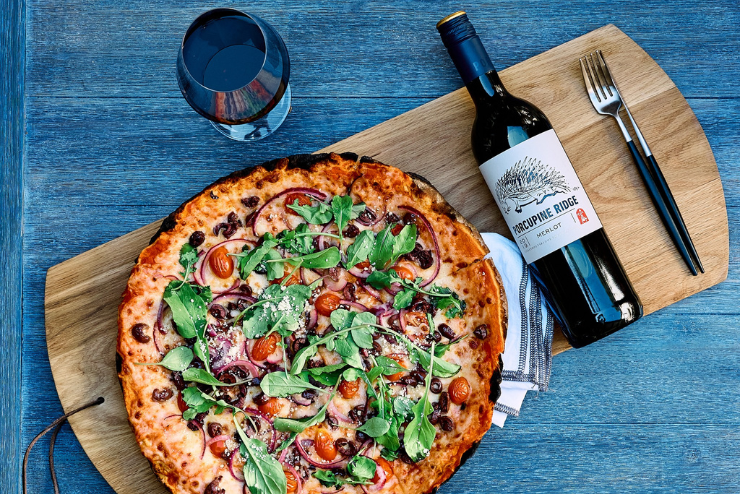 'We came second last year and that showed us that our customers really liked what we were doing. My mission has been to bring passion to our chefs and get them to love what they are doing. We have always wanted people to feel at home at our establishment and to bring the best Italian food, made with love and consistency, to our customers,' says Ferdinando's owner Diego Milesi.
Milesi says Ferdinando's will be entering the challenge again this year: 'More people are getting passionate about pizza so I think the competition will only get tougher. We are in it for the long run and hope we continue to be blessed.
How it works
The public vote for their favourite local pizzeria via votepizza.wine and the restaurant with the most votes is crowned South Africa's favourite pizzeria, picking up the ultimate bragging rights as well as wine and marketing collateral to the value of R40 000.
Voters also get the chance to win weekly prizes in the process – one lucky voter taking home the grand prize of an EarthFire Tabletop Pizza Oven, pizza for a year from their favourite pizzeria and 30 bottles of Porcupine Ridge Wines, all valued at over R8 000. Voting will close on 30 September with the top 10 announced in early November.
Pizzerias who are interested in participating in the Porcupine Ridge Pizzeria Challenge should contact their local Vinimark reps or email clarissa@boekenhoutskloof.co.za.
Website: votepizza.wine
Facebook: @porcupineridgewines
Instagram: @porcupine_wines