Ahead of the Johannesburg release of TOSCA running at Joburg Theatre from 12 to 30 July, Allison Foat chats with Cape Town Opera's Artistic Director Magdalene Minnar about the sumptuous opera production.
Magdalene Minnaar is a well-known performer, director and producer who is renowned for setting new trends and challenging conventional boundaries in opera and theatre. Some of her critically acclaimed works include Puccini's La bohème (Innibos Festival), Mozart's Die Zauberflöte (Johannesburg International Mozart Festival) and Bastien und Bastienne (Gauteng Opera), Poulenc's La Voix Humaine (Impac Film Festival) and Calling Us Home (Shy Music).
Allison Foat: What drew you to TOSCA as a director, and how did you approach interpreting and staging this iconic opera?
Magdalene Minnaar: Tosca has been one of my favourite operas since I studied opera at the UCT Opera School in the early 2000s. The three main characters, as archetypal as they are, have intrigued me for years, and I'm thrilled to finally have the opportunity to stage this magnificent work. It's hard to take Tosca out of context, and I decided early on in the process to do a period production, but with very modern themes and elements, especially reflected in the lighting (by Oliver Hauser).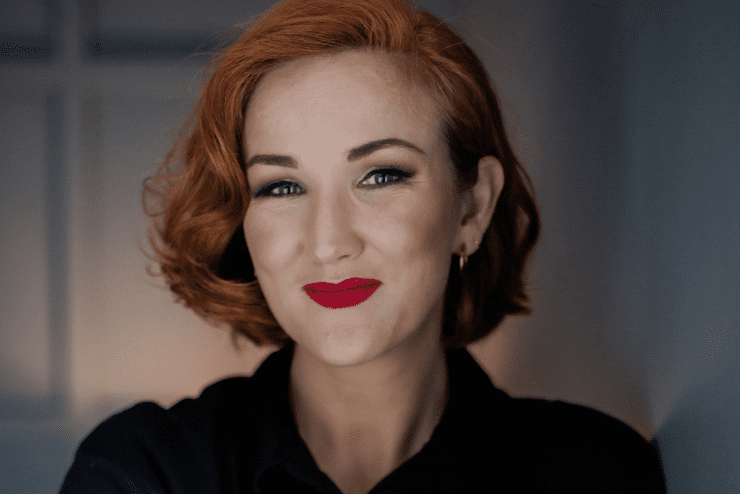 TOSCA is known for its dramatic intensity and emotional depth. How did you work with the performers to capture and convey these powerful emotions to the audience?
Our production is more of a psychological thriller than your usual opera, with some really dark moments. It was essential in the rehearsal room to balance the intense moments with the lustre of the children's chorus, and scenes like the Te Deum which bring some light to the story.
TOSCA's setting in Rome during the Napoleonic era is crucial to the story. How did you recreate the historical context and atmosphere, while also making it relevant and accessible to modern audiences?
We are sticking very much to the actual historical events that happen on 14 June 1800, a day on which a very important battle took place (at Marengo, northern Italy). The opera also very specifically takes place over about 18 hours, and that we are also portraying truthfully. I love integrating information into my productions, so we start each scene with text explaining the historical context, and translations of the sung Italian text is running overhead all the way through. It really is a stunning historical story to watch unfold on stage, and there is nothing frumpy or old-fashioned about it – in fact, we are pushing some serious boundaries!
The character of Floria Tosca is complex and multifaceted. How did you work with the soprano Nobulumko Mngxekeza to bring out TOSCA'S depth, vulnerability,  and strength?
Nobulumko is an amazing singer, and I have known her since we studied together more than 20 years ago. It has been wonderful to watch her career take flight in Europe, and now local audiences will have the joy of hearing her in person. She is an actress who takes her time getting to know the character, adding layers with each rehearsal. Tosca is one of the most intense, taxing roles in the operatic repertory, requiring singing solidly for almost 2 hours. On top of that, she has to endure her partner's torture, a rape, a murder out of self-defence, and in the end she commits suicide. It's an absolute marathon, and Nobulumko does it exquisitely.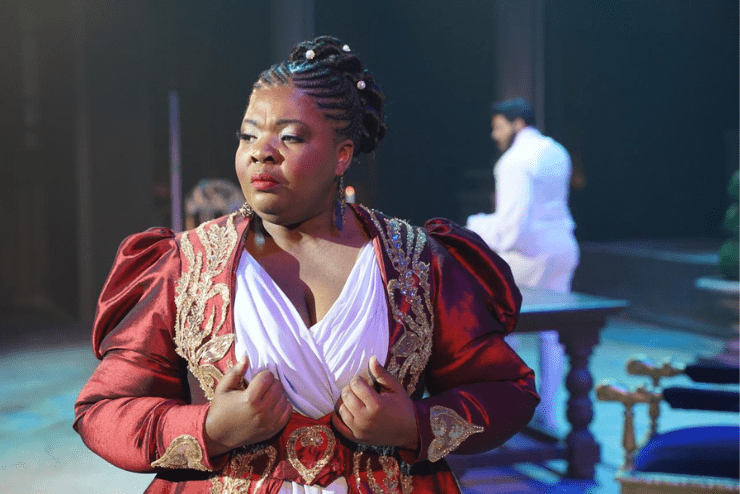 TOSCA has some iconic and challenging moments, such as the famous aria 'Vissi d'Arte.' How did you approach these key musical moments to ensure they had the desired impact and resonance with the audience?
I always love to push the boundaries and to try to find new ways of depicting famous scenes. For instance – Tosca is supposed to jump off a bridge at the end of the opera, and let's just say that the audience won't see our ending coming! In terms of the highlight arias, Vissi d'Arte is going to take everyone's breath away. What we have created on stage is a total out-of-body experience, and quite frankly one of the most beautiful and visceral moments I have ever created on stage. I cannot wait to share this production with Joburg audiences.
TOSCA is running at the Joburg Theatre from 21 to 30 July 2023. Tickets can be booked via Webtickets. Please note, parent guidance is advised.
Magdalene Minnaar, taken by  Annène van Eeden