Situated on the slopes of the Magaliesberg, Vergenoeg Nature Reserve overlooks the Skeerpoort Valley and the Hartbeespoortdam. Because of this prime location, the venue has been a local favourite for years when exploring and hiking the grounds of Harties. It's marvellous views and diverse surroundings attract hikers of all levels but remain the favourite hiking spot for advanced hikers.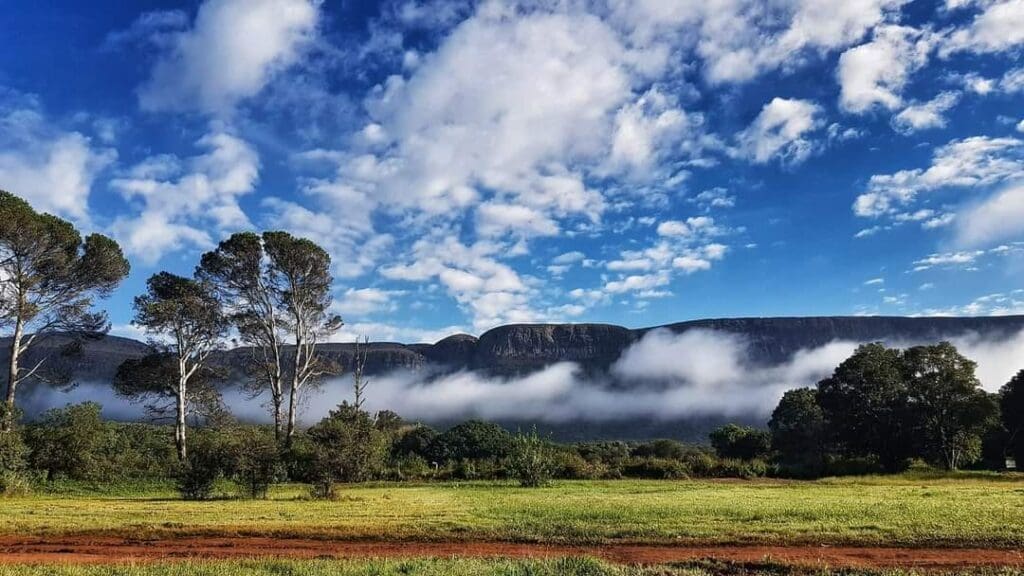 Bring your binoculars along and explore the routes that boast over 200 bird species all situated amongst the indigenous trees. With their trails ranging from a variety of levels, guests can choose whether they want to challenge themselves or simply explore the land.
See below levels:
Yellow: Easy Trail- 3km (80m Elevation)
Red: Moderate – 5km (360m Elevation)
Black: Advanced – 10km (680m Elevation)
Upon arriving at the top of the hike, guests can expect to find privileged views of the endangered Cape Vultures launching themselves into flight from the cliffs.
Where: Vergenoeg Nature Reserve, 155-156 Vergenoeg Farm, R560, Skeerpoort AH, Hartbeespoort
When: Mon – Fri: 7am – 3pm | Sat – Sun: 7am – 3pm
Website: vergenoegreserve.com
Email: admin@vangaalen.co.za
Tel: 083 560 3318
Facebook: @Vergenoegtrails
Instagram: @vergenoegnaturereserve