In Johannesburg's hustle and bustle of corporate life, it is essential to maintain a relationship with the arts. Whether it is your love of lip-syncing with a fork in hand to the sounds of Mariah Carey or Ariana Grande, air guitaring to Led Zeppelin, or finger snapping to the swing of Coltrane, Geraint Bojé constructed a list of Joburg's favourite live music spots where Jazz, Blues and Cover Bands all perform their hearts out, bringing you an evening to remember.
Have we missed any of your favourite spots? Please let us know in the comments below or email editor@whatsoninjoburg.com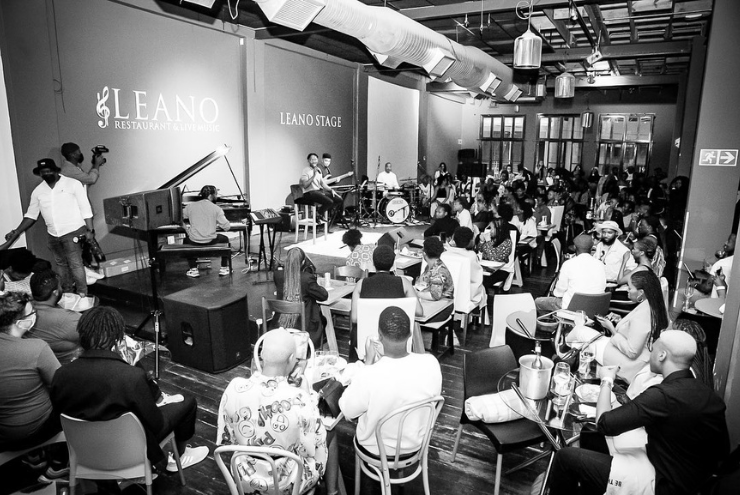 Over the years, Braamfontein has become a hub for art, live music and social venues, and Leano is one of the latest editions to this trendy scene. Situated on De Korte Street, Leano is an easy stop for a whole night out on the town.
The venue offers an unforgettable evening tailored to the customs and needs of the genre of music performed that night. These performances are generally held from Thursdays to Sundays from 7.30pm, and showcase artists from the likes of Simphiwe Dana, Maleh, Don Laka, Amanda Black, Mpho Sebina, The Soil, Selaelo Selota and many more. With a diverse range of local and international musicians, comedians, poets and interactive food experiences, Leano is a local favourite in Jozi.
The menu caters to most dietary wants and needs. So, if you prefer a spicy chicken curry or traditional mogodu, Leano has something to offer for everyone.
Where: 81 De Korte Street, Braamfontein, Johannesburg
When: Thursday to Sunday 11am to 11pm
Email: info@leanorestaurant.co.za | Tel: 071 664 9253
Facebook: @leanorestaurant | Instagram: @leanorestaurant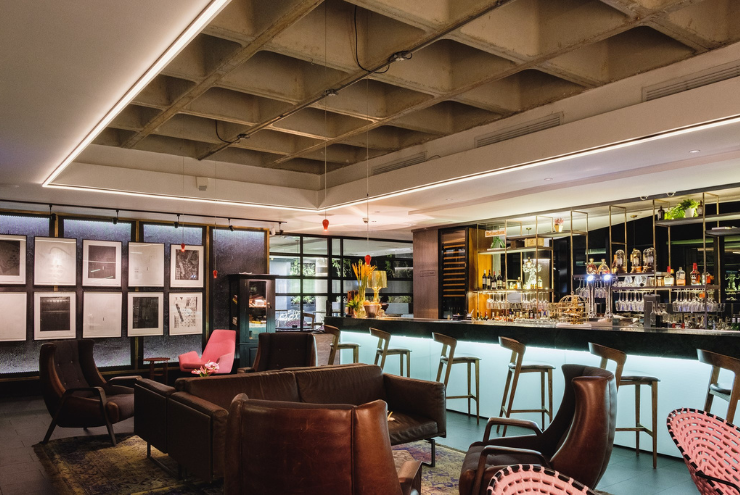 Lovers of music and art can finally merge their passions at the fantastic Mix Cocktail Bar. Situated in Rosebank, the venue is a lavish cocktail bar brought to you by the MESH Club and offers delicious Jamaican- and African-inspired cuisine and curated alcoholic beverages.
For our music lovers, we suggest attending the venue on Wednesday nights, where you can find yourself tapping your toes to the swing and beat of the Kopano Jazz Collective every from 7pm, as you sip on your cocktails and glance away at the art pieces on display.
Being a cocktail bar, it is worth mentioning that Mix curates the cocktails with precision over time, and some components are conceived months in advance. The mixology team has narrowed down elements of the cocktail offering into 'savoury', 'refreshing', 'stimulating' and 'fermentation situation'.
Located on the second floor, Mix grants fascinating conversations bringing people from all walks of life together over the combined interest and admiration of art and music whilst watching glorious sunsets in the Jozi sky.
Where: 21 Keyes Avenue, Rosebank, Johannesburg
When: Tuesday to Friday 4pm to 11.30pm | Saturday 10am to 11.30pm
Website: mixbar.co.za | Email: mixbar@meshclub.co.za  | Tel: 010 594 5545
Facebook: @mixbarjhb | Instagram: @mixbarjhb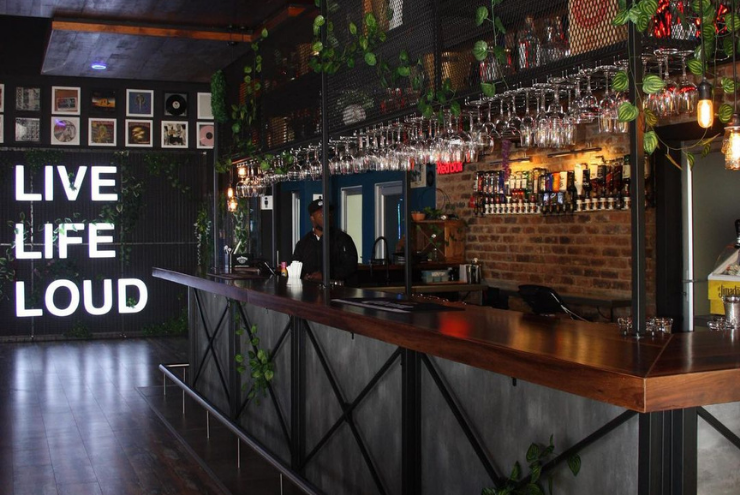 If you're looking for a variety of entertainment then Bailey's is the spot for you. A classy sports bar situated downstairs and an upmarket bar upstairs that houses a stage, offers live music, karaoke, comedy, quiz- and ladies' nights. See here for upcoming shows.
Their beautiful gin garden and cocktail lounge in the downstairs section is a tranquil setting with lounge suites to laze around on, as well as regular dining tables for those who want to have a sit-down meal and drink.
As the venue is named after their previous pet, one can rest assured knowing Bailey's is a dog-friendly facility. Patrons are welcome to bring their dogs for an outing during daytime trading hours. Be sure to ask the staff about the touching story of how the venue came to be named after their beloved dog.
Where: 61 Van Buuren Road, Bedfordview, Johannesburg
When: Tuesday to Sunday 12pm to late.
Website: baileyslive.co.za | Email: events@baileyslive.co.za | Tel: 066 268 2803
Facebook: @Bailey'sBedfordview | Instagram: @baileys_bedfordview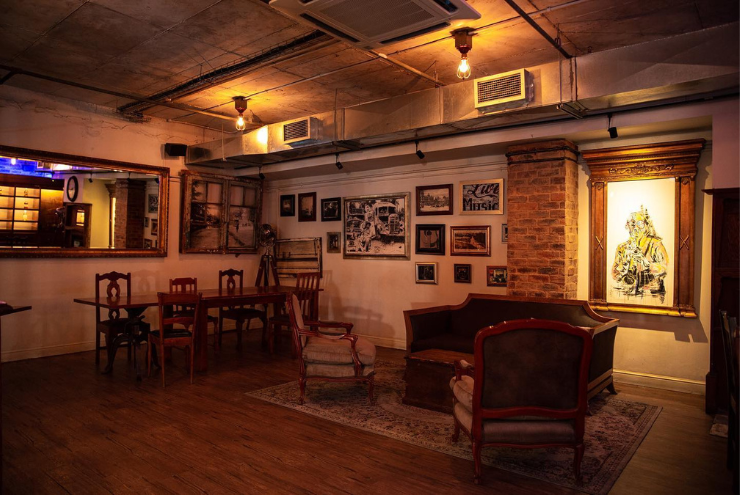 The urban culture known as 'Marabi' derived from the Doornfontein slumyards that created the wake of one of the world's richest gold rushes in the 1920s and the 1930s. As the foundation of this new culture, the music was energetic and improvisational. It was a lifestyle prompted by the need to escape the hardships of the working week – defined by illegal shebeens, where the fierce talk of politics was accompanied by the equally disruptive soundtrack of jazz.
Tucked into the basement of Hallmark House, the Marabi Club fairly accurately emanates this history through the club's cautiously and diplomatically selected interior. Adding jauntily dressed waitrons offering slick service of their long bar and excellent food, to the mix of their live jazz and blues, this landmark captivates all patrons with its electric atmosphere.
Where: 54 Siemert Road, New Doornfontein, Johannesburg
When: Wednesday to Saturday 6.30pm to 11.30pm
Website: marabi.co.za | Email: info@themarabiclub.com | Tel: 010 591 2879
Facebook: @TheMarabiClub | Instagram: @themarabiclub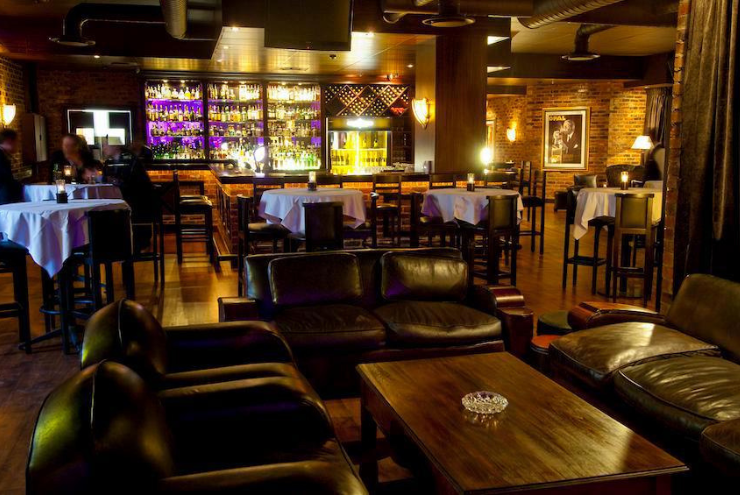 In the centre of Rosebank, there is a suave, sophisticated, premier cigar lounge known as Katzy's. A nighttime venue like no other, Katzy's offers music, dining and entertainment with the occasional celebrity concealed in the crowd.
With resident bands in their pocket, Katzy's promises live music three nights a week, with legends such as Dr. Victor and the Rasta Rebels, Brent Harris and Thee Jam, Blu BamBoo, and many more.
Regarding consumables, Katzy's offers a grillhouse menu and boasts a whiskey, bourbon and cognac list that offers over 100 options. Because of this, the venue is a definite favourite amongst the cool-cat jazz types who love puffing on their cigars whilst enjoying the finer things in life. That being said, please note that they do have a smart casual dress code.
Where: 19 Biermann Avenue, The Firs, Rosebank, Johannesburg
When: Thursday to Saturday 5.30pm to 11.30pm
Website: Katzyslive.co.za | Email: brandon@katzyslive.co.za | Tel: 011 880 3945
Facebook: @Katzyslive | Instagram: @katzysrosebank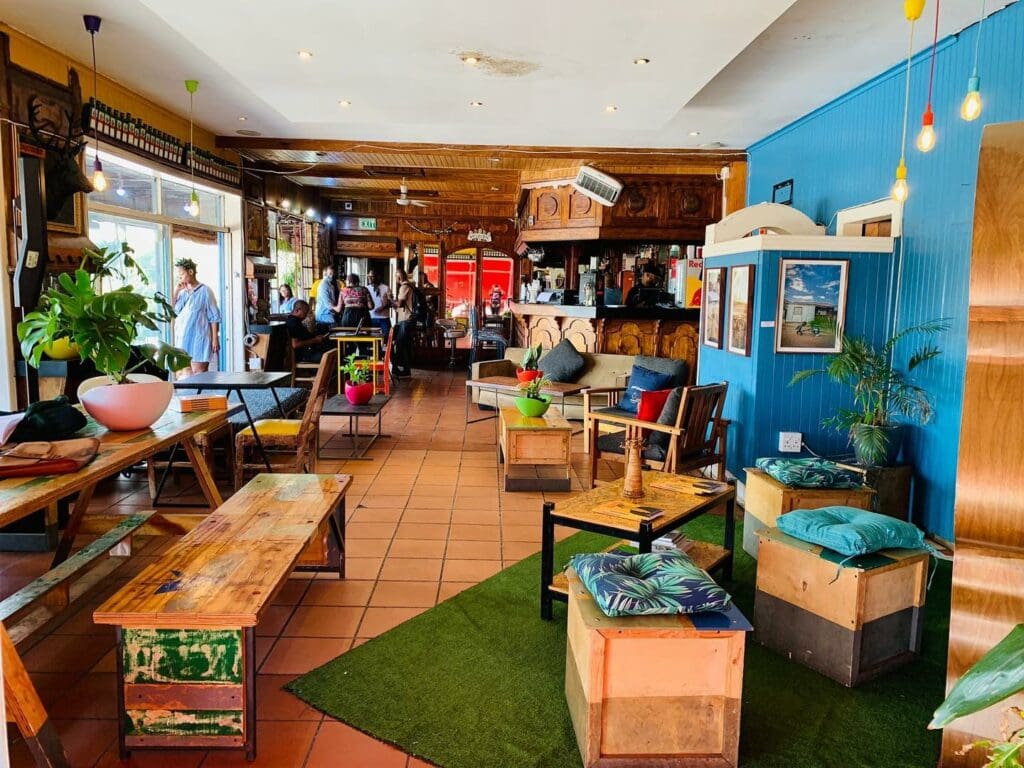 Native Rebels is one of the must-visit bars in Soweto. The venue has played host to a slew of artists including Mandisi Dyantyis, Isaac Hayes and many more up-and-coming acts.
Native Rebels is equally known for their food offering including gourmet burgers and great cocktails. They spot based in the Jabuvu district and 'celebrate & change the township narrative through food, music & art'. Regular live performances are on offer with a range of genres from neo-soul to jazz and everything in between.
Where: 1345 Kadebe Street, Central Western Jabavu, Soweto
When: Sunday to Tuesday 10am to 9pm | Wednesday and Thursday 10am to 10pm | Friday and Saturday 10am to 12am
Email: lebo@nativerebels.co.za | Tel: 010 023 6110
Facebook: @Native-Rebels-223210878454946 | Instagram: @native_rebels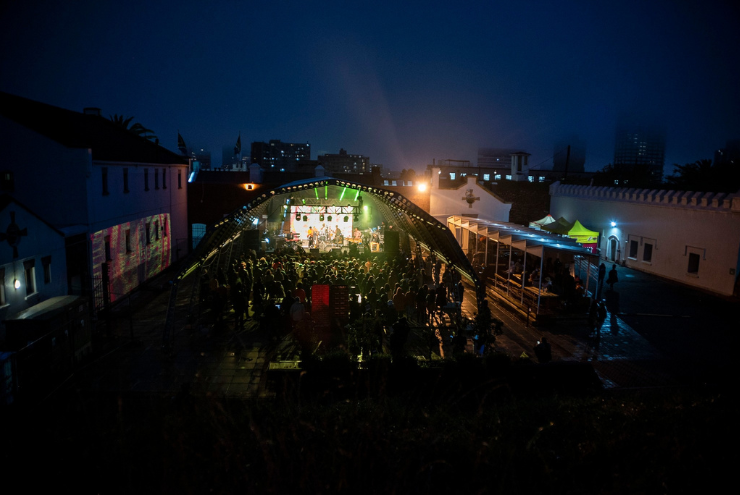 What started as a venue for live music in Johannesburg, Bassline has evolved, as most things in life, in order to survive. Currently, it is a mobile live music coordinator, promoting concerts for broadcast and live audiences, as well as festivals, and most notably the regular Bassline Live at the Lyric Theatre Series at Gold Reef City.
Lately through the pandemic and associated lockdown, Bassline has focussed on producing high-quality audio-visual concert productions for stream broadcast. These have been very well received. See the LIVE page for links.
The Bassline Artist Management/Agency represents a hand full of choice artists who represent what the brand stands for quality and originality.
Bassline is an institution amongst music fans young and old. Founded in 1994, in its history it has hosted over 3200 concerts featuring many of Africa's and the Globe's most famous stars and music icons.
Where: 10 Henry Nxumalo St, Turffontein, Johannesburg
When: Depending on Event. See here for more.
Website: bassline.co.za | Email: paige@bassline.co.za | Tel: 087 802 0435
Facebook: @basslinelive | Instagram: @basslinelive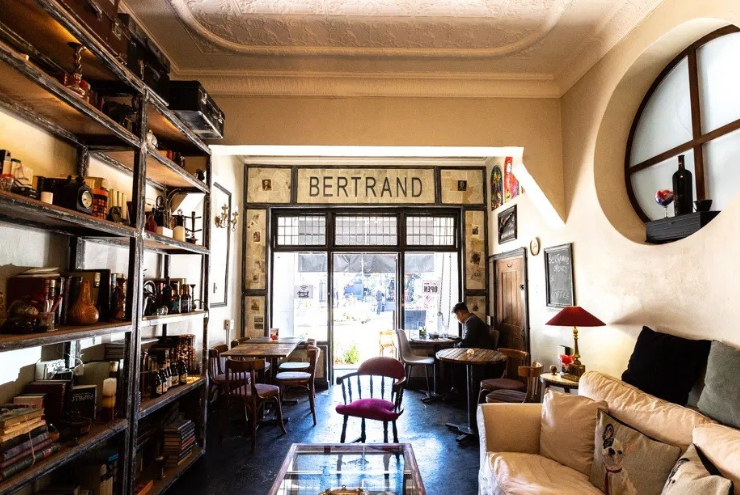 A welcoming and refreshing venue in the heart of Jozi, Bertrand Cafe is divided into three sections. An outside area with a real 'in the city' experience as you gaze out on the busy streets of Maboneng, and two inside sections where you can find a homelike decorated restaurant area with all sorts of interesting and exciting artworks to gawk at, followed by a bar that grants an entirely different atmosphere than the restaurant itself.
Housing live bands and DJs of all sorts of genres ranging from urban music, rumba, afro-jazz and regular swing, Bertrand is a gem in the Maboneng community. See their Instagram page, @bertrandcafe, for their up-and-coming events.
Where: 296 Fox Street, Jeppes Town, Johannesburg
When: Daily 9am to 11pm
Website: bertrandcafe.co.za | Email: bertrandmaboneng@gmail.com | Tel: 082 645 0416
Facebook: BertrandCafe | Instagram: @bertrandcafe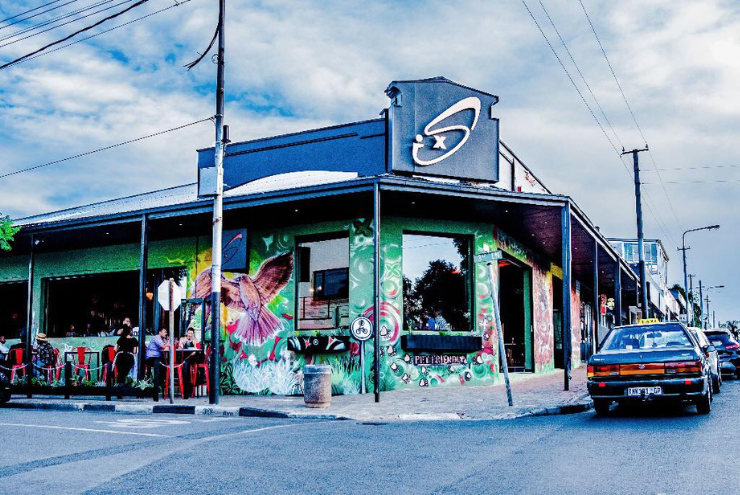 Situated in the heart of Melville, the Six Cocktail Bar claims to be 'famous for being infamous'. It securely marks its notorious and cherished status by being open daily with a happy hour, or rather hours, from 12pm to 7pm, with 60 different cocktails to choose from.
Join in on the fun as Wednesday nights offer audience members the opportunity to partake in the Jazz Jam sessions from 8pm. Sit back and enjoy the performance of many local students and professionals as they show off their grit and skills on stage. If playing along to music isn't your forte, then perhaps you'd prefer to dance to music. Six Cocktail Bar also has Salsa Sundays from 8pm, where all are welcome to glide on the dance floor.
With a vibrant atmosphere, Six Cocktail Bar permeates the entire area and attracts hundreds to Melville nightlife.
Where: Corner of 7th Street and 3rd Avenue, Melville, Johannesburg
When: Daily 12pm to 2am
Email: sixcocktailbar@gmail.com | Tel: 0114828306
Facebook: @SIXCocktailBar | Instagram: @sixmelville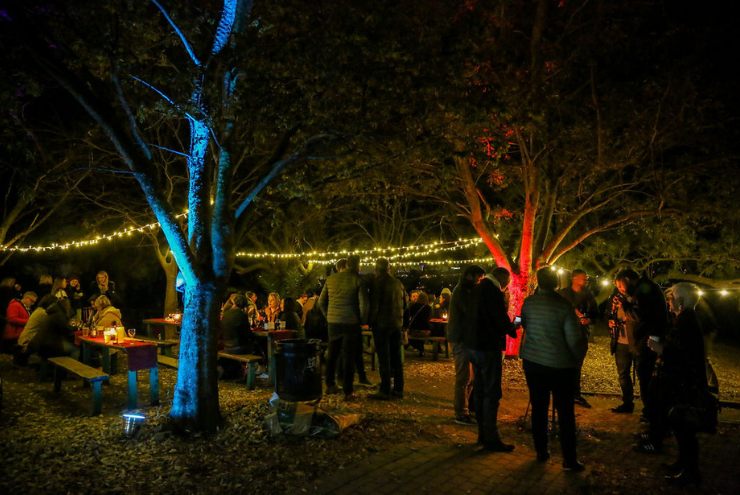 Founded by entertainment veteran Lyall Ramsden, Theatre in the Park was devised to help people escape the mundanity of everyday life and bring them together through the magic of stories and music in live entertainment.
It has played host to a vast number of acclaimed South African artists. With outdoor pop-up food and drink experiences to accompany each one of these events, Theatre in the Park warrants a romantic and exclusive evening under the trees as guests overlook the exquisite Delta Park and city skyline.
Inside the auditorium, there is a beautiful and intimate indoor theatre that seats 200 patrons with chairs that were donated by His Majesty's Theatre in the early 1980's.
Where: Delta Park, Randburg, Johannesburg.
When: Based on events. See here for more.
Website: theatreinthepark.co.za | Email: hello@theatreinthepark.co.za
Facebook: @theatreintheparksa | Instagram: @theatreintheparksa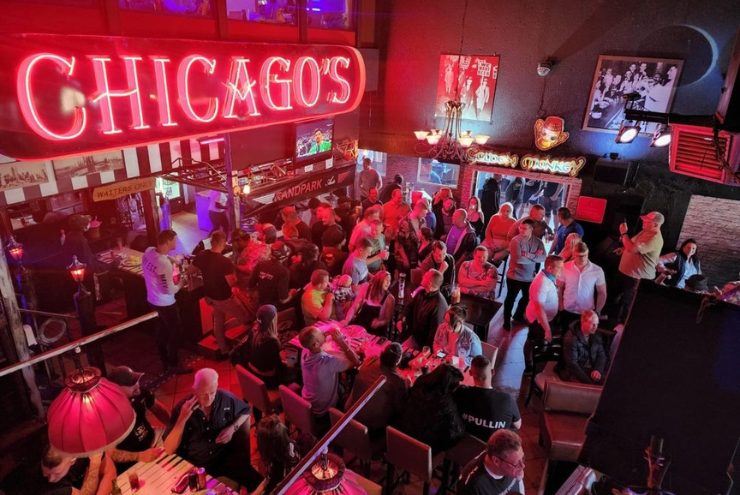 Chicago's Piano Bar is a 1920's Gatsby-themed favourite in the Randpark Ridge area. Though there is another franchise in the Fourways area, we decided to focus on the original venue for authenticity's sake.
The venue houses a restaurant with two different bars, one cigar bar upstairs and one piano bar downstairs. In addition, it also boasts two dance floors to ensure that everyone has enough elbow room to dance the night away without feeling overcrowded or invasive. Adding to the Gatsby style of things, there is also a section with casino slot machines for the patrons with itchy palms and a sensation of lady luck's consent.
Watch their live bands from 7pm on Thursdays, Fridays and Saturdays followed by the in-house DJs until late. The music tends to be an assortment of classics from the early 70s all the way through to the 2000s. Thus, making sure that everyone gets to sing and dance along to something they know.
If you feel like having a little fun; guests get a free shot for dressing the part on Saturday's Gatsby Nights.
Where: Cnr Beyers Naude, Duiker Street, Randpark Ridge, Johannesburg
When: Tuesday to Saturday 11am to Late | Sunday 11am to 8pm
Website: chicagospianobar.com | Email: stangumz6@gmail.com | Tel: 063 542 2355
Facebook: @Chicagos.Piano.Bar | Instagram: @chicagosrandpark