With very few French restaurants in Johannesburg, Old Ducky French Café is all about making classic bistro dining fun and accessible again. 
Founder Freda Appelbaum grew up in France, while her daughter-in-law Marina spent a stretch of her career working as assistant to the manager of the renowned 5-star Ritz Hotel in Mayfair, London. The influence of his motherland and attention to detail might be clearest in the Parisian-style terrace out the front, where you can sit and experience a little bit of France in Joburg.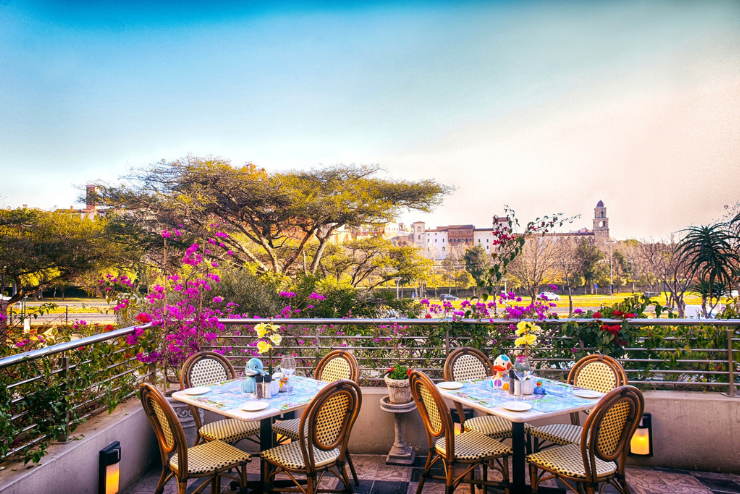 The steady take on classic French cuisine
The menu at Old Ducky French Café is a culinary educational on some of the most authentically French classics. Here, the steak tartare is prepared right at your table with all the ingredients.
Further mainstays to rely on include French onion soup, crispy duck breast with honey and pepper, rich beef stroganoff and, to finish, Parisian walnut parfait and freshly made Crepe Suzette. It's fancy yet accessible food served in a casual dining space that's suited for easy brunch meetups and dinner dates.
Where: Shop GF22, Pineslopes Shopping Centre, Corner The Straights Avenue &, Witkoppen Road, Fourways, Johannesburg
Opening times: Monday to Saturday, 9am to 9pm. Sunday, 9am to 4pm
Website: oldducky.com
Tel: 011 568 5378
Email: info@oldducky.com
Facebook: @oldduckyfrenchcafe
Instagram: @old_ducky_frenchcafe