At The Yard Eatery, foodies can relish a delightful range of artisanal culinary options that cater to all palates. Whether you're in the mood for savoury delights or sweet treats, there's a diverse selection of offerings that will tantalize your taste buds.
The Yard Eatery is a food lover's paradise that offers an excellent culinary experience in a picturesque setting. With its delicious food options, breathtaking views, and family-friendly atmosphere, it's a must-visit destination for anyone looking for a memorable culinary experience.
The market opens its doors at 10 am, ensuring that visitors can indulge in these delectable options all day long. One of the most noteworthy features is the spacious wooden deck offering panoramic views of the Sandton skyline.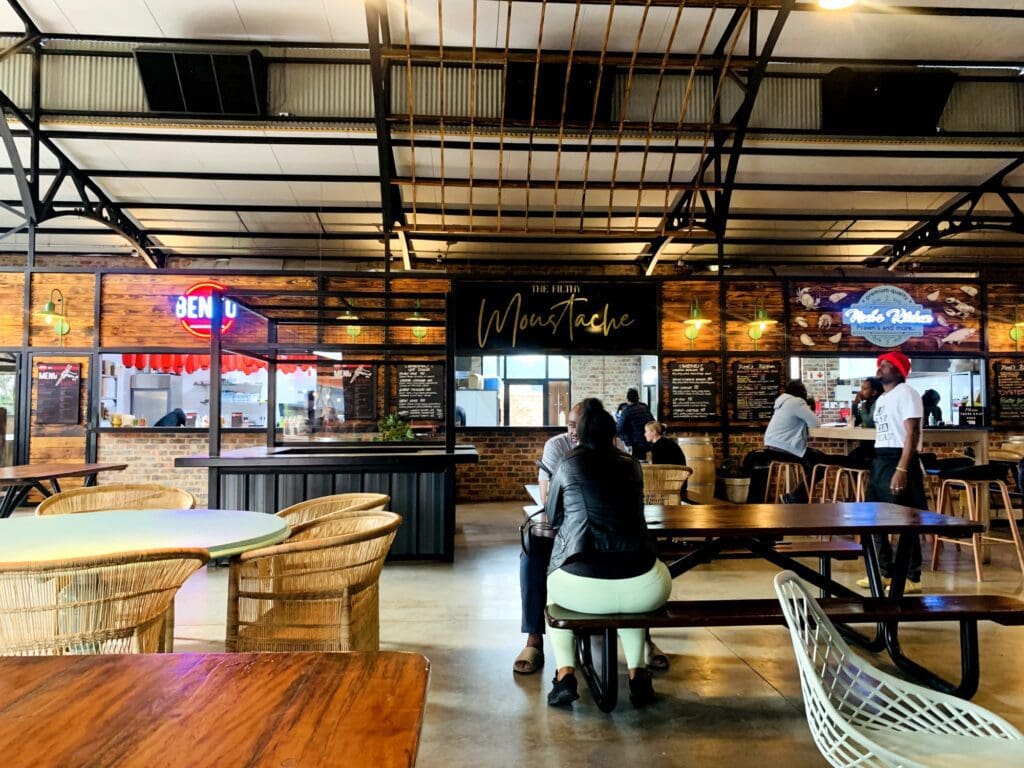 Whether you're seeking a fun time with friends or a romantic dinner with a loved one, The Yard provides the perfect ambience for any occasion.
For families with children, The Yard Eatery has a delightful playground with a Kyalami-shaped track that kids can race around and a jungle gym to climb on. This makes it an ideal location for parents looking to bond with their children.
Venue: Prison Break Market, 10 MacMillan Rd, Glenferness AH, Midrand
Time: Thursday to Sunday, from 10am to 9pm. Open on public holidays
Entry: Free
Email: yardeatery@gmail.com
Website: prisonbreakmarket.co.za/the-yard-eatery
Facebook: @yardeatery
Instagram: @yardeatery