Iconic Scottish whisky label Laphroaig is currently running its Taste Trailblazers challenge that invites some of the best restaurants in Johannesburg to merge the best of their kitchen and bar skills for a series of culinary experiences.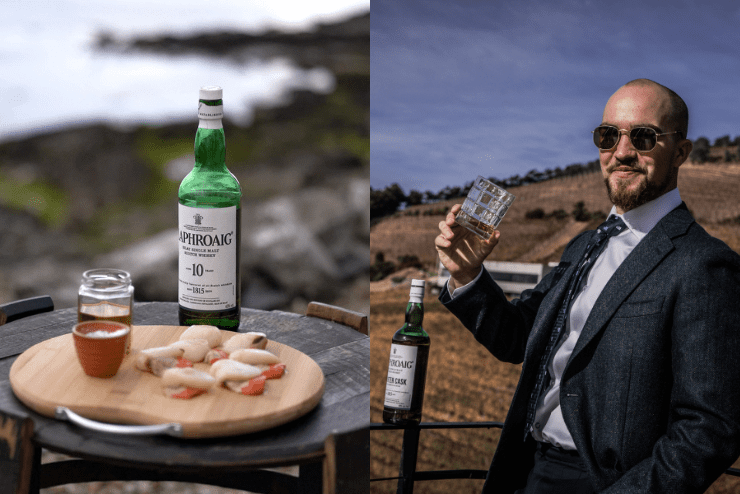 The restaurants participating in the competition will host two pop-up dinners each, running until September. Winners will be selected and announced in October 2023. The top chef and bartender win the grand prize of a trip to Fèis Ìle 2024 (Islay Whisky Festival).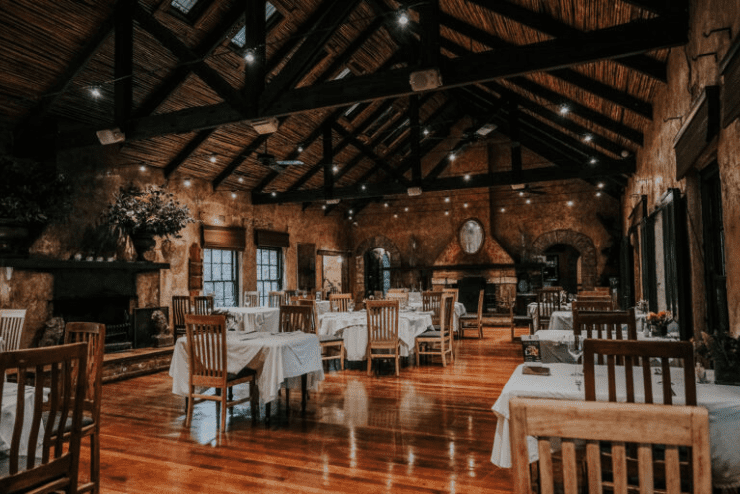 CASALINGA
Where: Plot 328, Rocky Ridge Road, Muldersdrift
Mark your calendars for 11 August at Casalinga, where Laphroaig is hosting another episode of their carefully curated food and whisky experience.
Guests can look forward to an Italian Country ambience while enjoying a Laphroaig-inspired pork belly and seafood experience which will complement the three pillars of Laphroaig: salt, peat, and fire.
Casalinga's Chef and Drinks Specialist Rausharn Griffin and Bradley De Jager are always looking for new ways to improve the old ways of doing things without taking away from their history. The team are inspired by seeing people come together around a table and enjoy good drinks alongside a well-structured dish. Casalinga originally started as a driving range, that hosted braais, which then developed into a full-on Italian restaurant, which focuses on farm-to-table foraging. 
Steven Zylstra will be on hand to answer any questions about the whisky, its history, and its production. He will also be happy to share his expertise on the best ways to enjoy the whisky, from the proper glass to the ideal temperature.
These whiskies are known for their complexity and depth and the perfect way to end an evening of fine dining and whisky tasting.
When: Friday, 11 August from 6pm | Friday, 22 September from 6pm
Cost: R595pp, includes a three-course dinner and Laphroaig cocktails and spirits. Book via email
Email: hello@plcj.co.za | Tel: 010 745 3999

ACID FOOD & BAR
Where: 19 4th Avenue, Parktown North, Johannesburg
Acid Food and Wine Bar in Parktown North is teaming up with Laphroaig as part of their Taste Trailblazers campaign for a unique whisky and dining experience. 
Guests can expect a four-course meal crafted consciously by co-founder and Chef Jes Doveton to match Laphroaig's flavour pillars of Salt, Peat, and Fire. Each course is expertly paired with a different Laphroaig Libation to bring out the best in both the food and drink. 
The event is hosted by Laphroaig Brand Ambassador, Steven Zylstra with input from wine expert Jemma Styer, for a drink offering that focuses on the theme of 'Funk', bringing natural wine and Laphroaig-inspired cocktails to the fore with flavours from the East. 
Acis is a cool, relatively new addition to Johannesburg's dining scene. Here you'll find an intimate and moody atmosphere after dark, with uber-mod yet unfussed interiors.
When: Tuesday, 15 August from 6pm to 9pm
Cost: R950pp, includes a four-course dinner and four drinks. Book via email hello@acidthebar.com