JoyJozi is a one-of-a-kind playground, restaurant, and experiential venue designed for families to unwind together. This Johannesburg restaurant incorporates everything from safe and interactive play spaces indoors and outdoors, fine dining, and a host of unique pop-up experiences.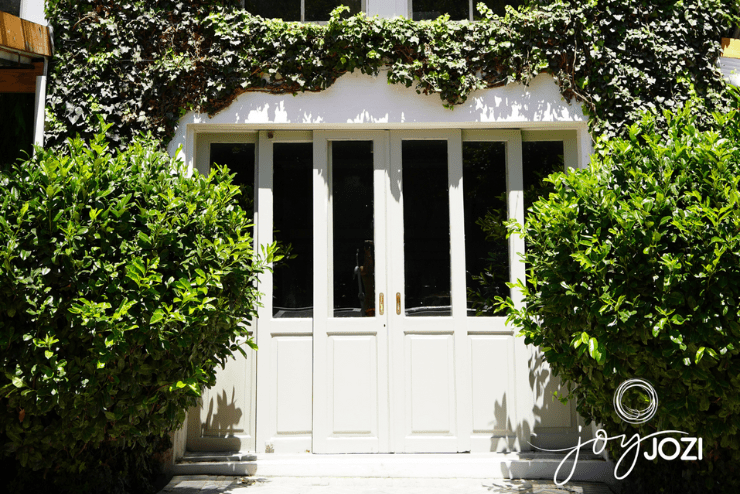 A SENSORY AND INTERACTIVE APPROACH TO PLAY FOR KIDS AND ADULTS
Co-founder and parent himself, Brad Cilliers says, 'JoyJozi to us means space – where we are relieved of our obsession with future goals and past events. It is a space for exploration, family time, exquisite food, and spontaneity. It is space for being, rather than doing," says Cilliers. 
Cilliers and his team have been working closely with PlayOn Founder and free-play fanatic, Colin Levin, who conceived the state-of-the-art play equipment that exists within the property as well as an interactive showroom space. 
'The best feedback I can get as a playmaker is watching kids experiment on the equipment. My idea is to consistently update the space as global play trends filter through,' says Levin.
Outdoor leisure activities include an action court, tree house, bicycle track, mini splash park, and a dedicated space for toddlers right next to the vegetable garden.  
All the play equipment has been tastefully integrated into the expansive gardens
For the indoor play centre, there are multiple mazes, slides and games as well as a vintage arcade room and media room, perfect for the winter months. Creative crafts are available, and for book lovers, there's a well-stocked reading room overlooking the garden. 
At the end of the garden, you'll find a 70-seater amphitheatre and stage for visitors to watch, join, and even perform their own shows in a beautiful, serene setting. 
JoyJozi has partnered with the National Children's Theatre and Story Cafe for a lineup of enriching, memorable shows.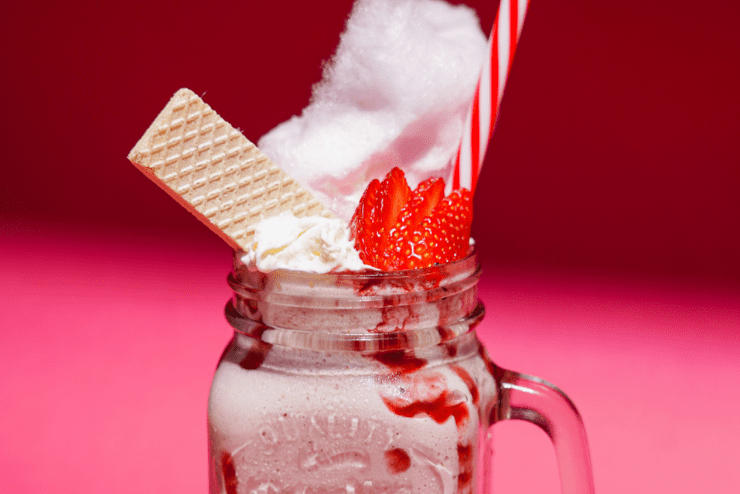 EASY, CONSCIOUS DINING 
JoyJozi's secret weapon is a food menu with the stamp of approval from Luke Dale Roberts, award-winning chef and restaurateur who runs two of Johannesburg's top restaurants, The Shortmarket Club and The Test Kitchen Carbon.
For this collaboration, Dale Roberts expands his trademark creative approach to sensory dining, this time consciously crafted to appeal to kids as well. All dishes are developed with easy everyday eating, wellness, and sustainability in mind.
'This menu takes us back to the basics in the best possible way. There needs to be enough simplicity to appeal to a child, with enough complexity to know it's extraordinary,' says Dale Roberts. 
Expect to see consistent seasonal changes and additions to the menu throughout the year.
SAFETY FIRST
Part of the JoyJozi ethos is to prioritise safety and security as warm, safe, and familiar as a friend's home. They've spared no expense to create a system of physical and digital checks and balances throughout the venue and access is controlled through a single entry and exit point. The bathroom facilities are regulated for parents' peace of mind. At the heart of it, the venue is a place to unwind and make new memories.
When: Wednesday to Friday, 11am – 9pm | Saturday, Sunday & Public Holidays, 9am – 9pm
Where: 51 Eastwood Road, Dunkeld, Johannesburg
Tel: 063 963 8013 or 011 393 1005
Email: reservations@joyjozi.co.za
Website: joyjozi.co.za 
Instagram: @joyjozi
Facebook: @joyjozi