Glenburn Lodge and Spa is tucked away in the serene Zwartkops Mountains, right by the Blaauwbank and Crocodile Rivers for guided hikes.
This Cradle of Humankind gem boasts 100 cosy rooms and offers a blend of hotel comforts, conference facilities, wedding venues, and a rejuvenating spa and walking trails – all a short 40-minute drive from both Johannesburg and Pretoria.
Their guided hikes either follow the curves of the river or trek up the mountain ridge. You've got options, from the 3km amble to the more intense 6km climb. Those who are new to hiking can opt for the guided version on the longer trail – the markings vanish at the summit and things can get a bit tricky on the way down if you're not skilled at orienteering.
The guided hikes cost R110 per person, and that includes a cool R40 voucher to spend at the venue's restaurant. If you're staying over, there's a special rate of R55pp for the guided walk excluding a voucher. Hikers can take along their own water, and reservations are a must.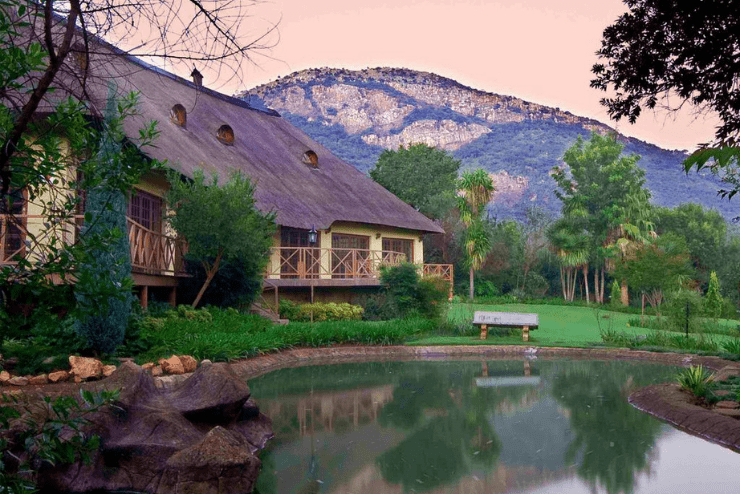 Other activities include hot air ballooning, pampering spa treatments, and fishing enthusiasts can indulge in some quiet time at the streams and dams.
If you're planning on going as a group, the group-guided hikes offer a great outdoor experience for a crew of 10 to 19. The cost is R550 for the bunch, and R1100 for a team of 20 to 40. Bigger groups are divided into smaller ones for a smoother experience.
There's also a self-guided option at R149 per person, and they'll even throw in a light meal. Advance bookings for all hikes at Glenburn Lodge and Spa are essential to snag your spot.
Cost: R110pp for a guided hike. From R550pp for group guided hikes. R149pp for self-guided hikes includes a light meal
Where: 5 Kromdraai Road, Zwartkops, Muldersdrift, Gauteng
Tel: 011 668 1600
Email: marketing@glenburn.co.za
Website: guvonhotels.co.za/glenburn-lodge/glenburn-activities
Instagram: @glenburnlodgeandspa
Facebook: @glenburnlodgeandspa