Introducing Total Ninja at Northgate Shopping Centre, the latest hotspot for fun and adventure activities in Johannesburg. Nestled in the heart of the Northgate, this indoor park brings the excitement of the global sensation TV series Ninja Warrior to life. Experience a thrilling experience filled with massive inflatables and obstacle courses designed to push your Ninja skills to the limit while keeping you in top shape.
At Total Ninja, you can expect a range of attractions and conveniences, including a ground-floor Café complete with a spectators' area, a dedicated Ninja zone catering to the under-five crowd, and complimentary secure parking for up to two hours. 
This obstacle course in Johannesburg caters to kids who want to do more than just run and jump – they want to run, jump, scale, flip, hang and more as they try and push themselves and their agility like true ninja warriors do.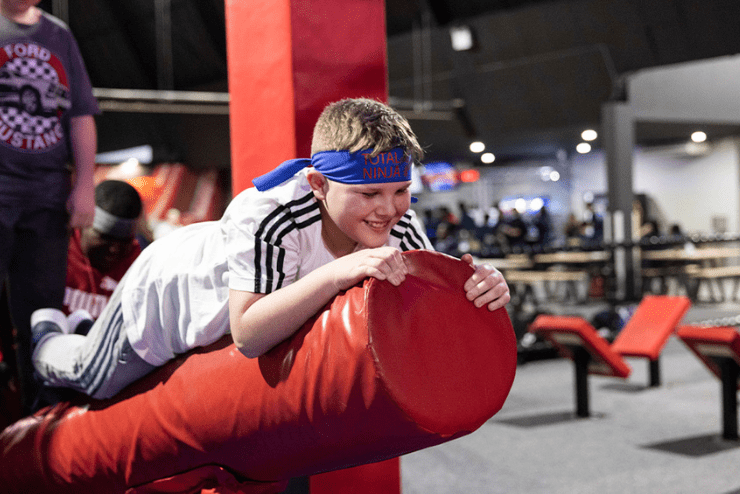 Mini Ninja
For the youngest adventurers, we've got the Mini Ninja zone, specially tailored for kids under 5 years. It's a secure environment where they can enjoy the Ninja experience while you supervise. The first ticket includes one adult and one child under five, with additional adults (16+) and under-fives available for purchase. Spectators and children over 5 can watch the action unfold from our Café, which offers seating alongside the course.
Cost: R80pp, 50% discount off the second hour. Book online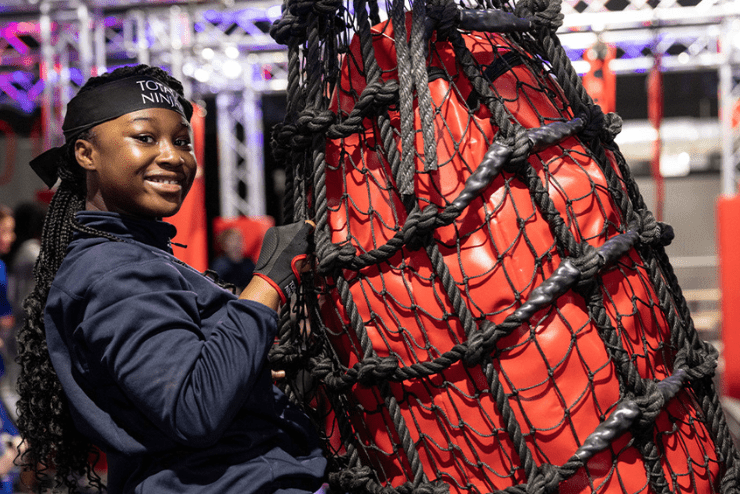 Total Ninja
If you're aged 5 years and up, dive into the Total Ninja experience and tackle our fun-packed courses. These sessions provide access to all the equipment, with varying levels of difficulty to challenge yourself, your friends, and your family. All Ninjas are required to wear our reusable Total Ninja hygiene socks, available online or at our reception. These socks boast antibacterial properties and special fibres to maintain a clean and hygienic environment for all our Ninjas. Spectators are welcome to watch the action unfold from the comfort of our Café.
Cost: R160pp, 50% discount off the second hour. Book online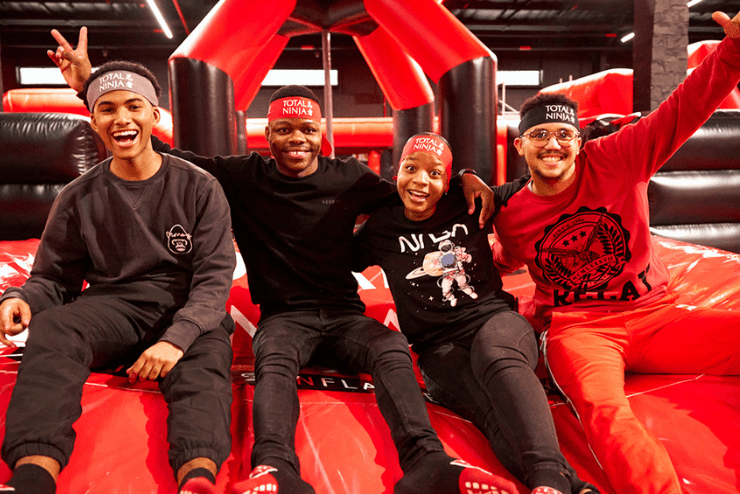 Ninja Master
For those aged 16 and above, the Ninja Master sessions offer an excellent opportunity to meet new people and stay in shape. It's perfect for a unique date night or a fun outing with friends, regardless of your skill level. Just like in the Total Ninja sessions, hygiene is key, so Ninja Masters must also wear our reusable hygiene socks. Spectators are welcome to enjoy the excitement from our Café.
Total Ninja at Northgate Shopping Centre is a great spot to keep in mind if you're up for a fun challenge set in an energetic setting.
Cost: R160pp, 50% discount off the second hour. Book online
When: Monday to Friday, 10am to 9pm. Saturday & Sunday, 9am to 9pm
Where: Shop 267, Northgate Mall, Northumberland Avenue, Northgate, Johannesburg
Email: ng@totalninja.co.za
Tel: 010 630 0612
Website: totalninja.co.za
Instagram: @totalninjang
Facebook: @totalninjang