Saint Restaurant, one of the best spots to go for upscale dining in Johannesburg, has unveiled their latest renovation project to curate an opulent and theatrical experience in Johannesburg.
The process was led by the Creative Director and Designer Irene Kyriacou in collaboration with the innovative team at Black Line Group. The challenge? To masterfully capture the vibrancy and luxury that epitomises contemporary dining.
Saint restaurant has been one of Johannesburg's most popular upscale restaurants since its launch in 2018. The refreshed design is a striking fusion of vibrant patterns, textures, and unparalleled extravagance to escape from the mundane. Key highlights of the renovation include: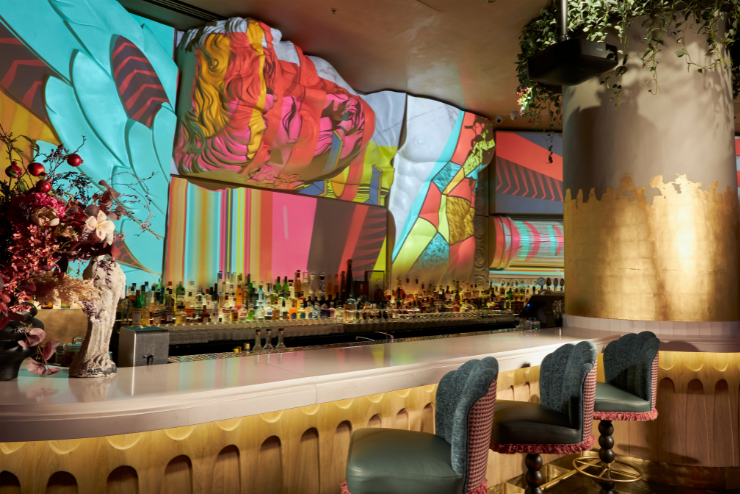 Revamped Bar Features
The bar area has undergone a complete overhaul with carefully selected features that create a gathering hub within this restaurant in Johannesburg. Large panels showcasing digital art are set within the warmly lit arched space.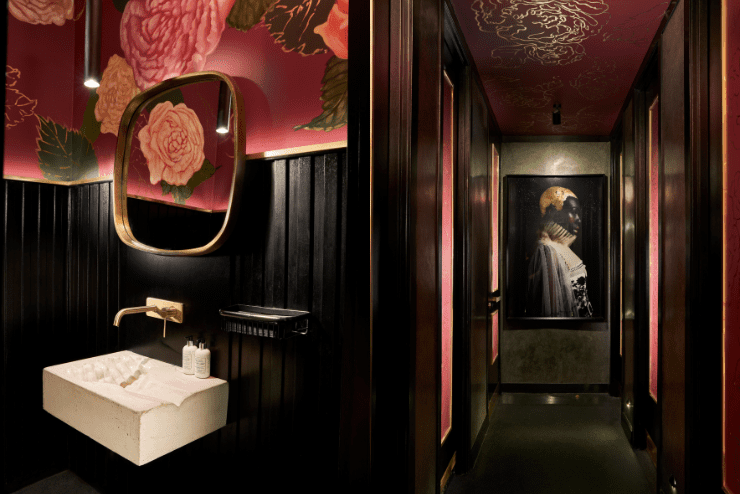 Hand-Painted Floral Artistry
Saint's restrooms have been transformed into immersive art installations with hand-painted floral motifs that capture a world of glam and elegance as they enter these uniquely designed spaces.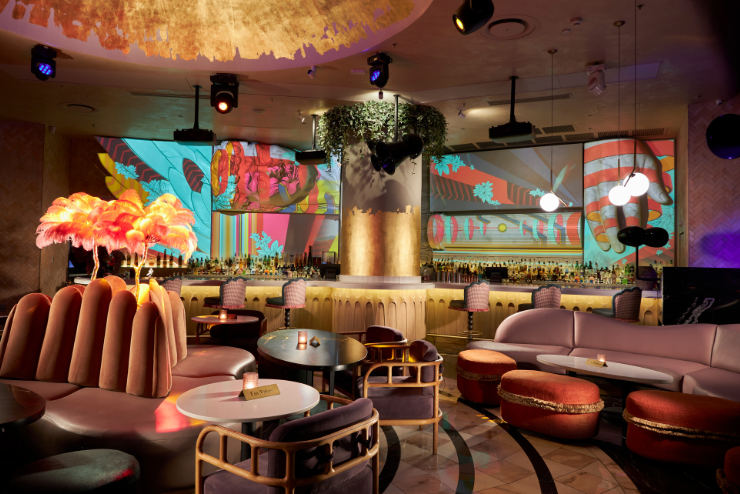 Bespoke Couch Upholstery
The main dining area now boasts innovative custom couch upholstery that not only adds an element of sophistication but also ensures the utmost comfort for diners. Think plush velvets in pastel hues, macaron-style seating for a touch of personality, and washed neutrals as a running vein.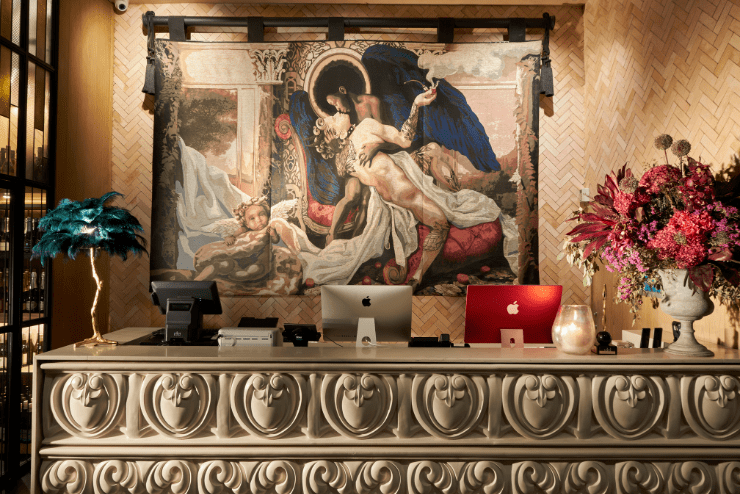 Meticulously Curated Furnishings and Details
Every piece of furniture and design element at Saint restaurant has been carefully selected to shape the overall experience. From the flooring with bold artistic prints to the selection of furnishings, the meticulous attention to detail is evident throughout the space.
'Saint has always been synonymous with luxury, style, and entertainment. Through this renovation, we've not only preserved the brand's essence but have also elevated it to unprecedented heights. The result is a comprehensive sensory journey that genuinely encapsulates the heart and soul of Saint,' expresses Irene Kyriacou, Creative Director and Designer.
Whether you're looking for a glamorous night out in Joburg, a memorable dining escapade, or simply a haven to unwind, Saint Restaurant is sure to impress. 
When: Daily, 12pm to 10:30pm
Where: Saint, The Marc, Corner Rivonia and Maude Street, Sandton
Tel: 084 050 3333
Email: info@saint.restaurant
Website: saint.restaurant
Facebook: @saint.jhb
Instagram: @saint_jhb
Twitter: @saint_jhb