We spotlight the coolest and classiest experiences and events in Johannesburg and surrounds. Gather your friends, family, or loved ones for Benn Ndzoyiya's list of unique attractions to explore this weekend.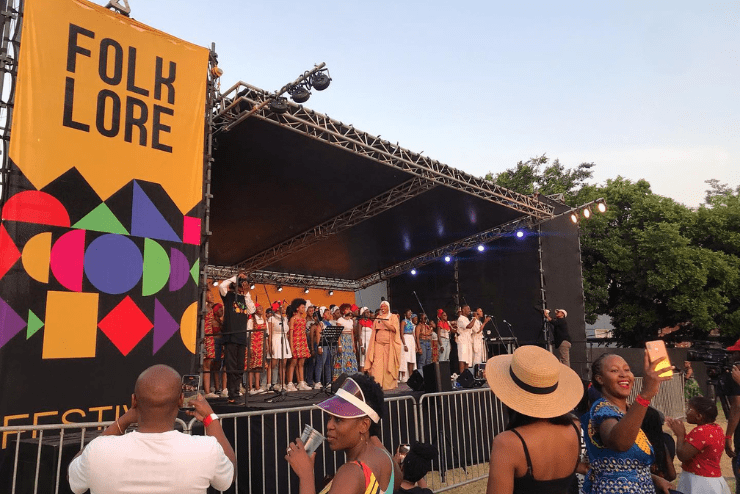 Celebrate Heritage Month with the annual Folklore Festival
The Folklore Festival returns for another year of a vibrant celebration of African identity, culture, customs, and heritage. Confirmed acts include Sho Madjozi, Vusi Mahlasela and Thandeka Mfinyongo among others.
The family-friendly festival offers a range of Pan-African music, literature, crafts and a food market. There's also a music concert on the main stage, workshops, a book fair on the storyteller's stage, a kids area with drumming circles, play time singing and a safe place to leave your kids to play and learn – not forgetting traditional dancers off stage, making for the best sensorial cultural experience in Johannesburg.
Cost: R200pp for adults and R180pp for kids, book via Quicket
When: Saturday, 16 September 2023, from 11am – 5pm
Where: The National School of The Arts, 17 Hoofd St, Braampark, Johannesburg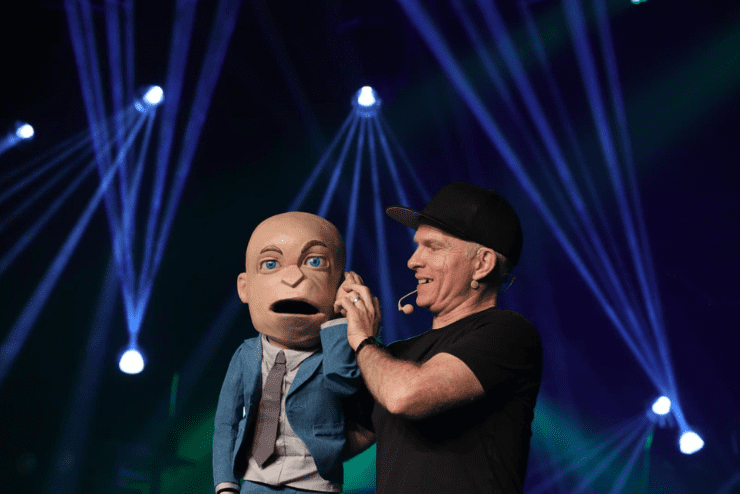 More witty laughs from Conrad Koch and Chester Missing
Internationally acclaimed ventriloquist Conrad Koch is back in Johannesburg to get personal about his baggage with this laugh-out-loud feel-good roller coaster of comedic silliness. In his usual funny and irreverent way superstar puppet Chester Missing thinks Conrad's 'problems' are a joke.
In fact, all the voices in Conrad's head have bad and outrageous advice on everything: anxiety, climate change, dating, loadshedding and much much more. Meet the hilarious crew, including Hilton the booty-shaking ostrich, Mr Dixon, a retired high school teacher we can all relate to, DJ Hoodie, the DJ made out of a hoodie, and even a fashionista lion.
Cost: R150 – R220pp, book via Webtickets
When: Until 17 September 2023, from 8pm to 9:30pm
Where:  Pieter Toerien Montecasino Main Theatre, 1 Montecasino Blvd, Magaliessig, Johannesburg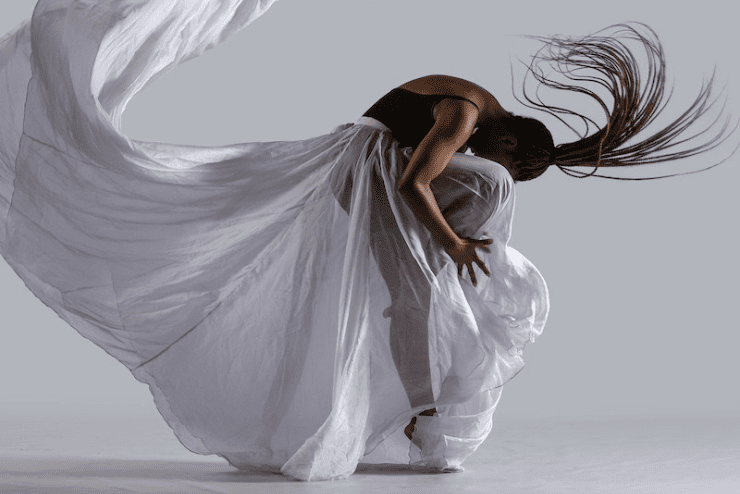 See this capsule dance production by emerging youth choreographers
The SEPTEMBER SUITE is an eclectic dance production that includes a spectrum of styles ranging from neo-classical ballet to contemporary, Afro-Fusion and Spanish. NSA educators and choreographers Laura Cameron (Contemporary) and Gillian Bonegio (Spanish) are Thami Tshabalala and Mark Hawkins, who also directs the season.
The show features the top choreographies from the first quarter's Dance Celebration 'Behind the Mask,' giving audiences another opportunity to watch the work of emerging choreographers Chidera Nwoha and Creagan Martins in Grade 11 and Hatoentle Tema and Jaymé Golding in Grade 12.
Cost: R100pp, book via Webtickets
When: From 14 to 17 September. Thursday and Friday, 7pm. Saturday, 2.30 pm & 7pm. Sunday, 2.30pm
Where: The Lesedi at Joburg Theatre, 163 Civic Blvd, Braamfontein, Johannesburg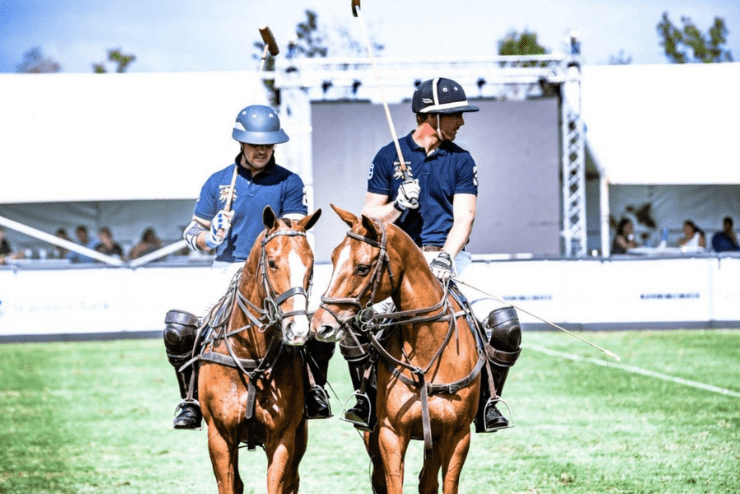 Dress up for the Saturday polo race in Kyalami
The Standard Bank Joburg Polo in the Park is a premium lifestyle polo event in Kyalami that presents world-class sportsmanship, super African hospitality & an overall unforgettable experience. Attendees also have the opportunity to watch a polo match while showing off their best outfits. Various ticket options include live DJ beats, food and drink, and exclusive seating.
Cost: From R2950pp to R4500pp, book via Ticketpro
When: Saturday, 16 September 2023, from 11am – 5pm
Where: Rose Rd &, Maple Rd, Knopjeslaagte, Midrand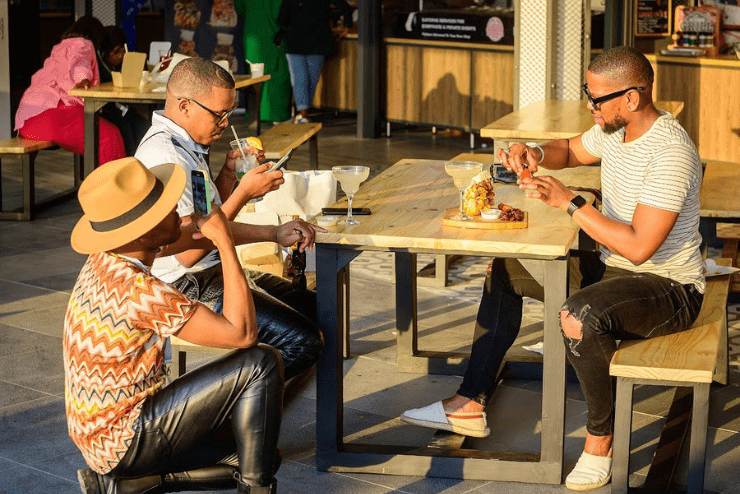 A new food market at Morning Glen Mall
Morning Glen Mall is now running a new and dynamic culinary market, The Foodies Feast Market, opening in time for the Spring season.
The Foodie's Feast promises to be a must-see destination in Johannesburg featuring a curated array of handpicked vendors known for their expertise and craftsmanship. Foodie's is a home to the very best in lifestyle, cuisine, friendship experiences, flavour and community.
Visitors can find a myriad of stalls, wine tasting, gin tasting, fresh cut flowers, ample parking, comfy seating and a vibey atmosphere for browsing and feasting. Plus, the market is undercover for the rainy summer season in Jozi.
Cost: Free entry
When: Every Thursday and Sunday, from 10am to 6pm. Friday and Saturday, from 10am to 8pm
Where: Morning Glen Mall, Kelvin Dr &, Bowling Ave, Morningside Manor, Johannesburg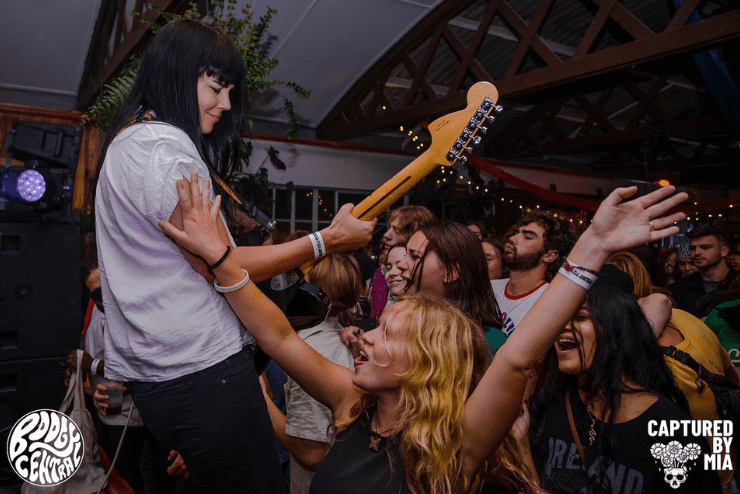 Rock & Roll beats into midnight with this show at Sognage
Signage is headlining weekend events in Johannesburg with a banging rock & roll lineup on Saturday. A host of bands are scheduled to take the stage including Make-Overs, Elle E, Toughguy, The Klubs, and Shameless.
Cost: R200pp to R250pp, book via Quicket
When: Saturday, 17 September from 6pm to 2am
Where: Sognage, 304 Tungsten Rd, Strydompark, Johannesburg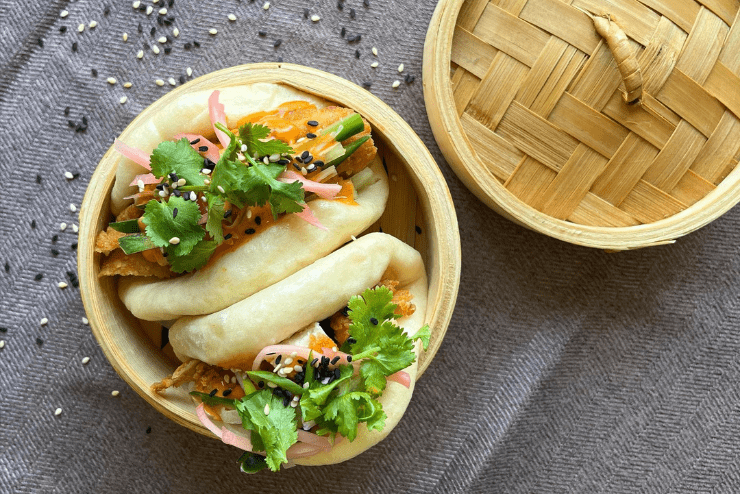 Learn how to make puffy bao buns in Randburg
What's Cooking Johannesburg is hosting a 1-day workshop showing how to make soft, fluffy bao buns, fillings and sauces.  and they're surprisingly easy to make once you get the hang of it. Let the experts teach you how to make and knead bao dough, shape, proof and steam the buns, and prepare an Asian salad and dressing.
The session runs for 4 hours and includes a welcome drink and light lunch. Do take along an apron, two dishcloths, a chef's knife or any big sharp knife, and a storage container for leftover baos. Please note the recipe is made with dairy milk.
Cost: R795pp, book via Quicket
When: Saturday, 16 September from 10am to 2pm
Where: HTA School of Culinary Art, 128 Bram Fischer Dr, Ferndale, Randburg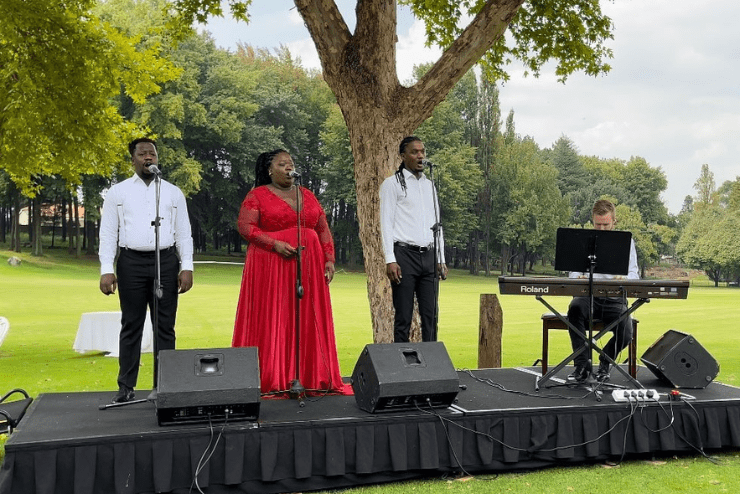 Sunday afternoon opera concert
Jozi Opera is ringing in Spring with another intimate opera afternoon programme that promises something new and dynamic to the stage.
You can look forward to a range of opera favourites, including Je Veux Vivre, O Soave Fanciulla, Se Vuol Ballare Signor Contino, Dein Ist Mein Ganzes Herz, All I Ask of You and the balcony scene from the Westside Story. The music event in Johannesburg features Winnie Mahlangu (soprano), Phenye Modiane (tenor) and Solly Motaung (baritone), accompanied by Andrew Duncan.
Cost: R250pp (including cake, tea and coffee), book via Quicket
When: Friday, 8 September and Saturday, 9 September from 7pm to 9pm
Where: The Northwards House, 21 Rockridge Rd, Parktown, Johannesburg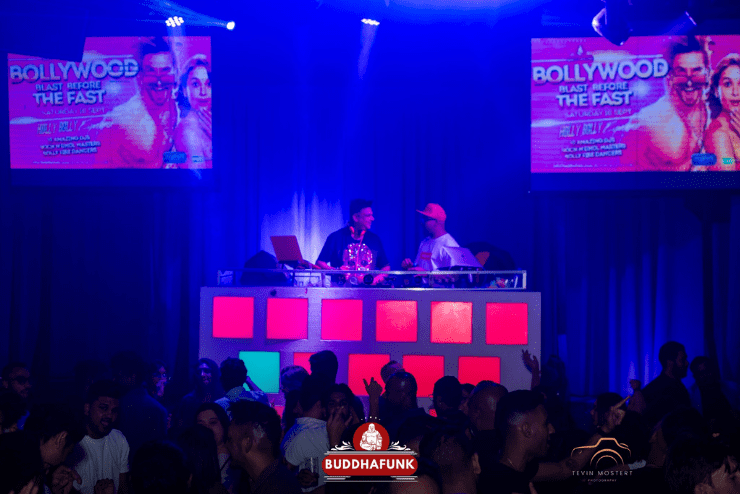 Epic Bolly and English party vibes in Rivonia
The Buddhafunk Bollywood Bhangras is running another epic party on Saturday. This event in Johannesburg brings the best artists in South Africa in one space. Top performers include The Rock 'n Dholl Masters,  the Bolly Fire Dancers, and many more Bolly and English surprise acts to rock. Limited VIP packages are available. The dress code is smart casual, no shorts and tracksuits are allowed.
Cost: R175pp to R325pp, book via Webtickets
When: Saturday, 16 September, from 9pm
Where: Madison Avenue Rivonia, 19 Wessel Rd, Rivonia, Johannesburg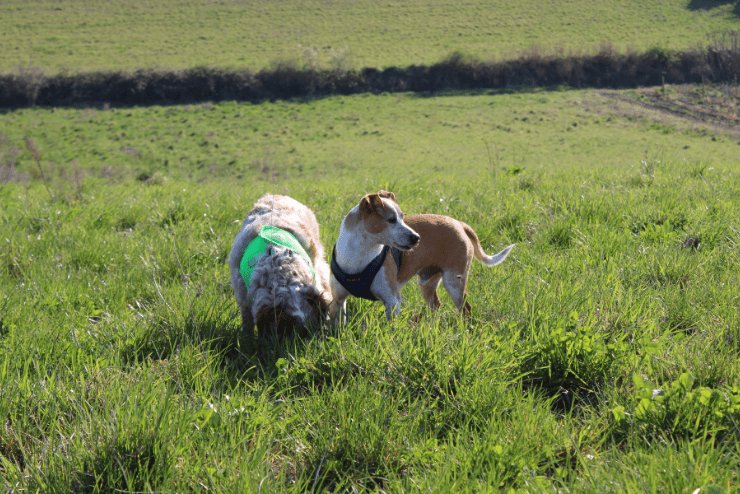 Sandton SPCA is doing a fundraising drive in Poplar Park to support pooches
Looking for an easy, family-friendly Sunday in the park? Sandton SPCA is taking over Poplar on Park for a bandana day in support of pooches. Entry is a donation to the Sandton SPCA, you can make your donation on Quicket.
Take the family along and order one of Nice Cafe's picnic packs served at the park. The packs include roasted chicken paninis, classic croissants with butter, cheese and jam, toasted cheese and tomato sandwiches, and cupcakes.
Cost: From R270 to R600 per picnic pack, book via Quicket
When: Sunday, 17 September from 10:30am to 2:30pm
Where: Nice on Poplar, Poplar on Park, 17 Poplar Ave, Riverclub, Johannesburg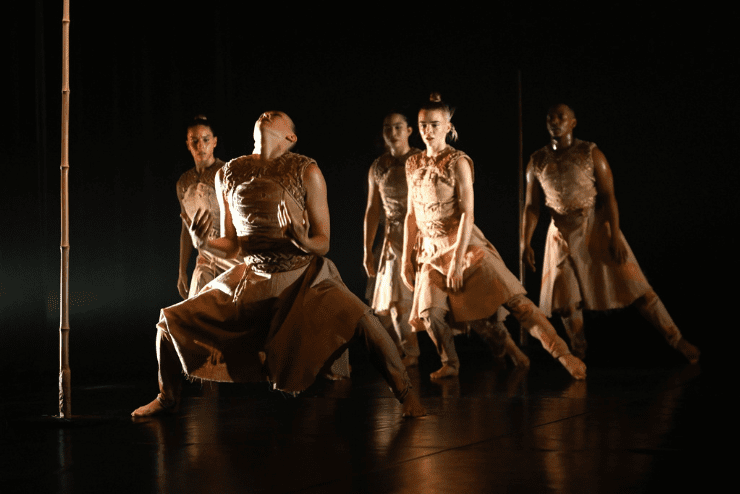 Experimental dance festival at The Market Theatre
The JOMBA! festival is hosting a lineup of contemporary dance shows from 13 to 16 September at The Market Theatre. The stage is set for both African and international dance makers to showcase their talent with forward-thinking productions.
The programme includes works by South Africa's Mamela Nyamza along with Hannah Ma from Germany/Luxembourg, Virva Talonen from Finland, ACE dance and music who hails from the UK, with Burkina Faso's Serge Aimé Coulibaly among others.
Cost: From R80pp, book via Webtickets
When: Running until 16 September, various times
Where: The Market Theatre, 56 Margaret Mcingana St, Newtown, Johannesburg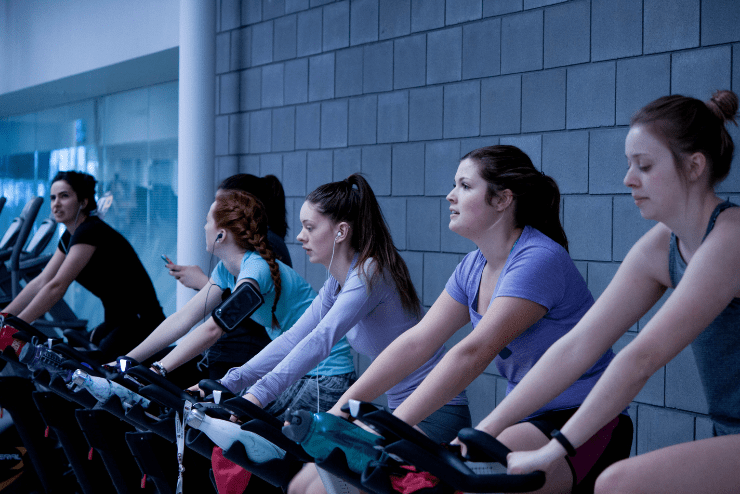 Join this spinning class challenge in Fourways for a good cause
The Smile Foundation hosts the Smile Spin-a-thon, an event that motivates and tests endurance while raising funds and awareness to bring back smiles.
Participants pedal and rumble for a cause to raise funds for the treatment and care of children born with facial conditions. You have an option of peddling in spin class or rumble class. It is a High-Intensity Interval Training strength training, metabolic conditioning, and cardio all in one – making it an incredible total body workout.
Cost: R200pp, book online via smilefoundationsa.org/shop/smile-spin-a-thon/
When: Sunday, 17 September from 6am -2pm with various time slots to sign up for
Where: Fourways Mall, Main Promotions Court, 11 Ruby Cl, Witkoppen, Sandton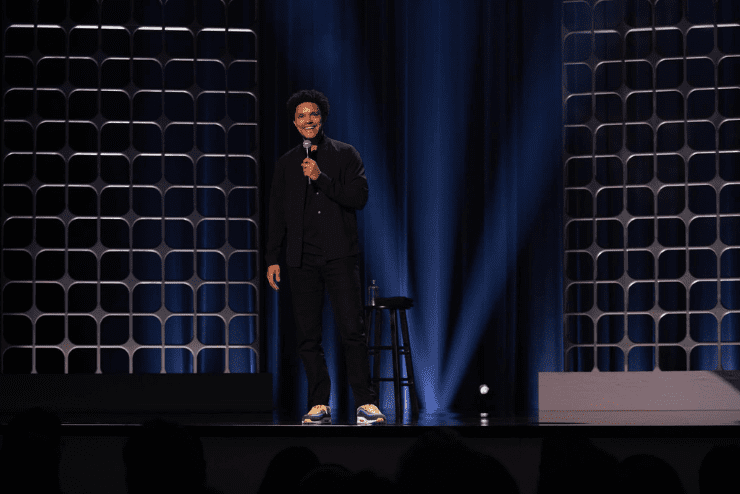 Trevor Noah, LIVE in Pretoria
Trevor Noah is in Pretoria for a long overdue South African Tour in Spring 2023. Noah's stand-up comedy style incorporates elements of social and political commentary while addressing issues such as racism, discrimination, and current events.
Cost: R405pp, book via Quicket
When: Until 16 September, from 6.30 to 10pm
Where: Sunbet Arena at Time Square Casino, 209 Aramist Ave, Waterkloof Glen, Pretoria