After Everything in cinemas
Director: Castille Landon
Writer: Castille Landon, Anna Todd
Producer: Jennifer Gibgot, Brian Pitt, Aron Levitz, Nicolas Chartier, Courtney Solomon, Mark Canton
Starring: Hero Fiennes Tiffin, Josephine Langford, Louise Lombard, Stephen Moyer, Mimi Keene, Benji
Genre: Drama, Romance
Running Time: 1h 35m
Age restriction: R 
Prepare yourself for the thrilling and last extension of Hardin and Tessa's turbulent love story as After Everything makes its highly anticipated debut on the big screen this September. New cast members are involved in this one too – and Netflix's Sex Education fans will definitely recognise one of them. We have all the details below.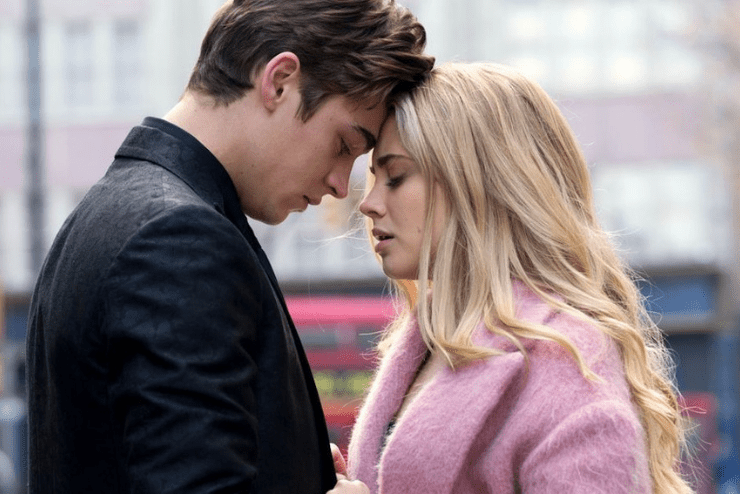 Who's in the After Everything cast?
It was confirmed earlier this year that Hero Fiennes Tiffin and Josephine Langford will reprise their roles as Hardin Scott and Tessa Young in After Everything. If you're new to the franchise, Langford portrays Tessa Young, a dedicated and academically inclined student who strictly follows societal norms. At the beginning of the story, Tessa is recognised as a devoted daughter and a steadfast companion to her high school sweetheart. However, her life takes a dramatic turn when she meets the enigmatic Hardin Scott at university.
As the film series unfolds, Tessa and Hardin's relationship goes through a few rough patches involving family and personal challenges. In the After Ever Happy prequel, Tessa discovers that Hardin has been secretly writing a book inspired by their rocky relationship. She makes the difficult decision to end their relationship, but Hardin proceeds with publishing the book which ends up a bestseller due to their intricate love story.
Hero Fiennes Tiffin is Hardin Scott, the charismatic but rebellious student with English roots at Washington Central University whose defiance tends to push people away. His cynical worldview, shaped by a traumatic childhood, isolates him within his own guarded world when he moves to the United States for his university years. It's only when he encounters Tessa Young that he begins to realise his feelings for her.
Louise Lombard takes on the role of Trish Daniels, the mother of Hardin Scott. Trish holds a deep love and understanding of Hardin's imperfections and shortcomings. yet this does not deter her from offering him the comforting embrace of a mother's love. Trish assumes a pivotal role in assisting Tessa and Hardin in navigating the complexities of their intricate relationship.
Stephen Moyer is Christian Vance, a highly successful entrepreneur who owns a prestigious publishing company based in Washington. Christian is a no-nonsense businessman with a short temper who holds high expectations for his colleagues, demanding nothing less than excellence. 
Benjamin Mascolo and Mimi Keene have also been announced as new cast members. They'll play Sebastian and Natalie. Mimi is best known for her role as Ruby in Sex Education.
What happens in After Everything?
It's a challenging time for Hardin, who is under pressure from his agent after giving him an eye-watering advance for his manuscript. He is also suffering from writer's block and soon realises that the only way to move on with his life is to right all his past wrongs.
Hardin books a trip to Lisbon to reconnect with Natalie, a former love interest whom he once treated terribly. He can finally forgive himself after realising that Natalie is doing well and has moved on. After forgiving himself for how he treated Natalie, the true test awaits him back in the United States where he must confront Tessa, Landon, and Nora—individuals who've shared their lives with him and been touched by his past transgressions.
It's a story about self-reflection, redemption, and putting love first.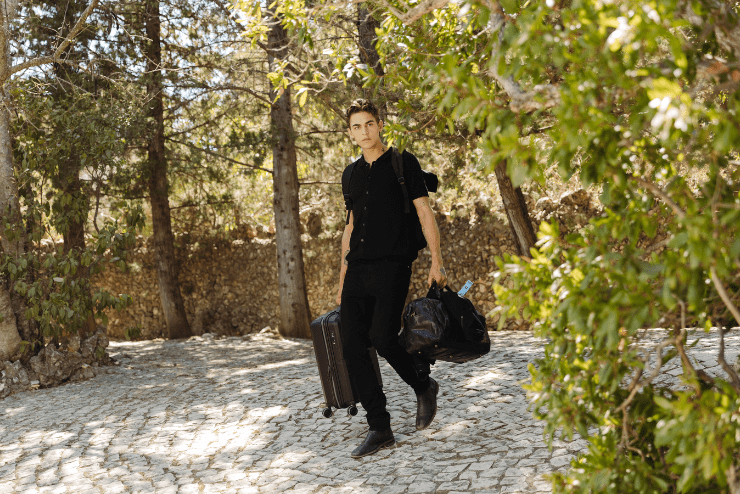 When is the After Everything release date, and where can we see it?
It has been confirmed that After Everything will come out in South African cinemas nationwide on 22 September 2023. Tickets can be booked here – vibescout.com/za/movies and screenings take place at Ster Kinekor and Nu Metro cinemas in Johannesburg.