Dreamtime Aboriginal Art is running a capsule art exhibition and sale in Roodepoort from 3 to 5 November 2023. This studio is a premier source for authentic and ethically procured Aboriginal art from Central Australia. The art gallery in Johannesburg is dedicated to bringing the beauty and cultural significance of Aboriginal art to the world, while also supporting the artists and their communities.

Connecting authentic Aboriginal art with Africa
'We believe that art is a powerful tool for bridging cultural divides and promoting greater understanding and appreciation for diverse perspectives. That's why we have made it our mission to showcase the incredible talent and creativity of Aboriginal artists, while also promoting sustainable and respectful business practices,' explains founder Angie Spindler. 
Dreamtime Aboriginal Art collaborates directly with artists and their communities in Central Australia to ensure that every piece of art on show or sale is ethically procured and fairly priced. The team believe that it's important to support the artists and their communities while creating long-term relationships based on mutual respect and understanding.
Browse a collection of Aboriginal art that features a wide range of styles and mediums, from traditional dot paintings to contemporary works that explore themes of identity, place, and culture. Every piece of art has a story to tell, and we are committed to sharing those stories with our customers.
Whether you're a seasoned collector or a first-time buyer, pop in and explore the collection of Aboriginal artworks and discover the beauty and cultural richness of this ancient art form. The knowledgeable staff are always on hand to answer any questions you may have and help you find the perfect piece for your home or office.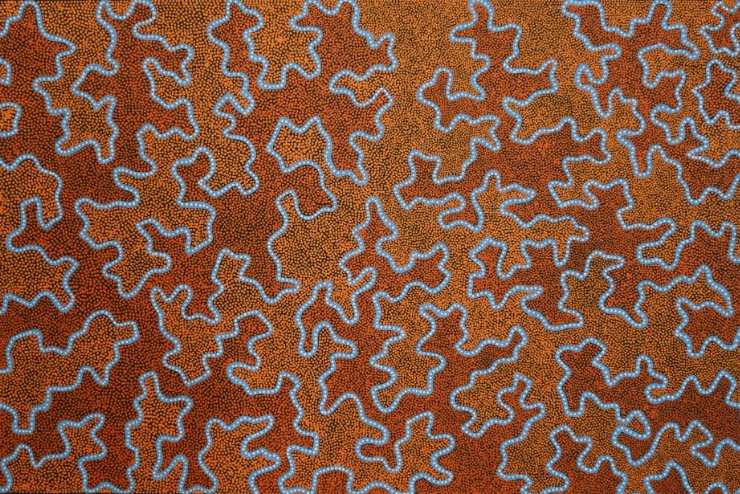 Learn more about Aboriginal art
In addition to our collection of Aboriginal art, Dreamtime Aboriginal Art also offers a range of services for collectors and enthusiasts, including certification, photos of the artist painting the piece you purchase, framing options and conservation.
At Dreamtime Aboriginal Art, we are proud to be a part of the global community of art lovers and collectors. We believe that art has the power to inspire, educate, and transform and we are dedicated to sharing that power with the world.
So whether you're looking for a stunning piece of art to add to your collection or simply want to learn more about Aboriginal culture and art, visit the capsule showcase at Alice Art Gallery this November.
Dreamtime Aboriginal Art is stocked at Alice Art Gallery in Johannesburg West, Aldini's Art Gallery in Midrand, and Kretschmann Art Gallery in Menlyn.
When: Friday, 3 November to Sunday, 5 November 2023, from 8am to 4pm
Where: Alice Art Gallery, 54 Dryf Ave, Ruimsig, Roodepoort
Tel: 073 678 1424
Email: angie@dreamtimeaboriginalart.co.za
Website: dreamtimeaboriginalart.com
Facebook: @dreamtimeaboriginalart
Instagram: @dreamtime_aboriginal_art