Soak up the sun on hot days at The Leonardo's Octo Bar in Sandton on top of a skyscraper in the middle of the city. This rooftop bar in Johannesburg serves up ice-cold beer on tap and signature cocktails. Once the sun goes down, you get some pretty sweet skyling views and a balmy atmosphere. There's a 25-metre swimming pool surrounded by comfy loungers and seating and a large screen where guests can enjoy movies and sports matches.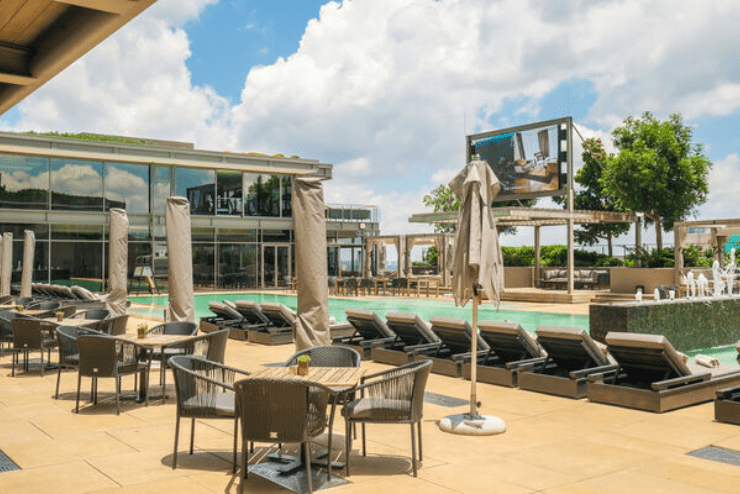 The menu features a selection of woodfired pizza with gourmet toppings and a tapas menu for lighter shared plates. Octo Bar can accommodate up to 30 guests inside on the lower level and up to 15 guests on the upper level.
During summer, the bar hosts regular music evenings where live DJs hit the decks for chilled pool parties. With a combination of deep house, afro tech, and electronic dance music, the DJs will keep the energy flowing from start to finish.
When: Daily, 12pm to 10pm
Where: The Leonardo, 75 Maude St, Sandton
Tel: 087 536 0100
Email: bookings@aurumrestaurant.co.za
Website: aurumrestaurant.co.za
Facebook: @octobarsandton
Instagram: @octobarsandton