PAST LIVES
Director and Writer: Celine Song
Producer: David Hinojosa, Christine Vachon, Pamela Koffler
Starring: Greta Lee, Teo Yoo, John Magaro
Genre: Romance, Drama
Running Time: 1h 46m
Age restriction: PG-13 (Some Strong Language)
In Past Lives currently showing in cinemas in Johannesburg, director Celine Song crafts a timely film for this era. This ambitious movie deals with the all-too-familiar romantic woes that many immigrants go through, the impact of long-distance relationships and our complex relationships with those we love.
What is Past Lives about?
Past Lives follows a delicate, heartrending modern romance that spans time and distance. Nora (Greta Lee) and Hae Sung (Teo Yoo) are two deeply connected childhood friends. Their connection is unexpectedly ended when they separate after Nora's family emigrates from South Korea. 
Two decades later, they finally reunite in New York when Hae Sung decides to visit the city for a fateful week. Nora is happily married to Arthur (John Magaro), but this decades-later reunion raises the inevitable question of unrequited love, destiny, and what might have been. 
The film shines a careful light on the Korean concept of In-Yun – the idea that interactions in past lives can lead to meaningful or intended connections in the present.
Writer and Director Celine Song is a finalist for the Susan Smith Blackburn Prize and made waves when she wrote the first season of Amazon's Wheel of Time. Past Lives marks her first feature film and appeared at both Sundance and the Berlinale earlier this year.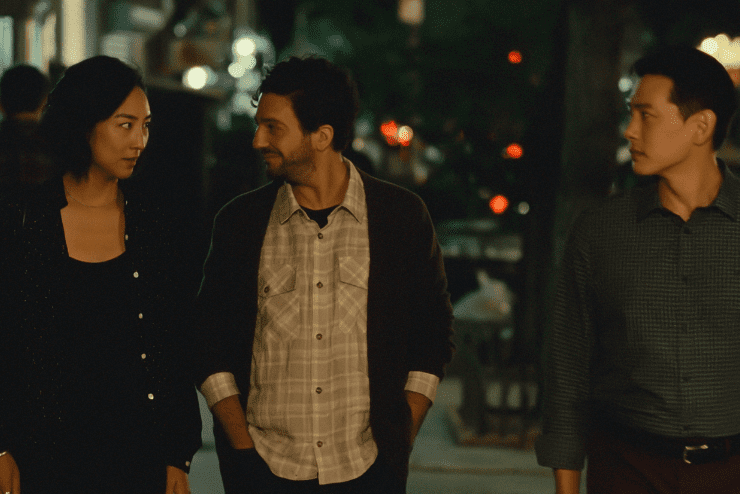 Who stars in Past Lives?
Greta Lee, who we know from the series The Morning Show and Russian Doll, takes the lead as Nora in Past Lives. In an interview with Entertainment Weekly, Lee recalls feeling 'completely knocked over' by the script. 'It felt like such a radical departure from the more conventional romantic movies that I'd seen,' she says.
Taking on the role of Hae Sung is Teo Yoo, a German-South Korean actor who makes his breakthrough performance with Past Lives. Many will recognise John Magaro from his previous roles in Carol, The Big Short, and Orange is the New Black. Magaro portrays the intelligent, mature and funny Arthur Zaturansky.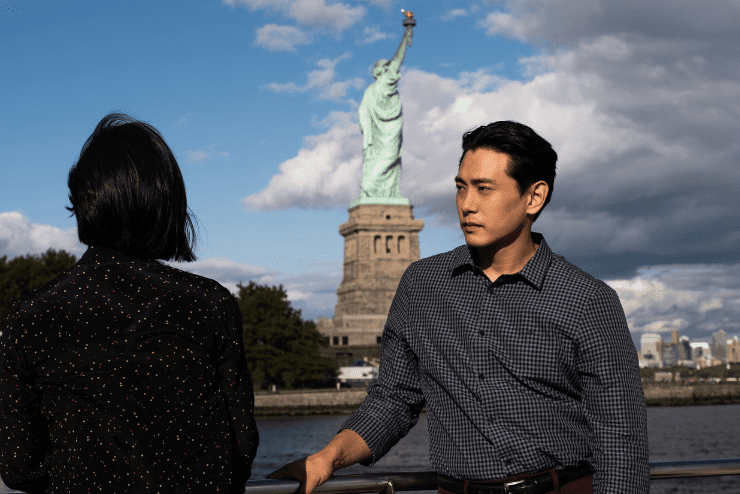 When is the release date, and where can you see it?
Past Lives is screening in South African cinemas nationwide on 22 September 2023. Tickets for the film can be booked at Ster Kinekor at Bedford Square, Cedar Square, Rosebank Mall in Johannesburg, and Brooklyn Mall in Pretoria, as well as Nu Metro in Hyde Park Corner.