Currently on show at Kim Sacks Gallery in Parkwood is Woven, a collection of authentic works that brings the beauty of African craft to the fore. 'The pieces in this exhibition represent years and years of collecting different examples of woven and constructed pieces from my travels on the African Continent', explains founder Kim Sacks.
Make some time to see the different textiles and charms behind beautiful objects that we use in our daily rituals. Objects that could possibly be taken for granted yet hold a stunning simplicity and quiet presence in our homes.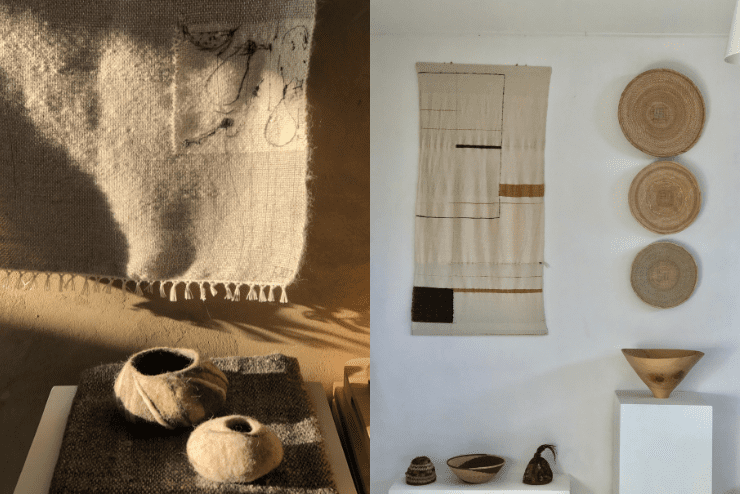 African crafts take centre stage at this exhibition
This art exhibition in Johannesburg explores different regions in South Africa and beyond, different materials, and different hands and thoughts. In an effort to explain how cloth is woven, the gallery also spotlights a beautiful example of a traditional loom that was used to weave Kuba textiles in Kasai, the central southern part of the Democratic Republic of Congo. This loom shares some insight into how these beautiful raffia textiles are constructed. 
Further features include the rich basket crafts from Madagascar, a fan from Ghana, as well as hats and brooms from different parts of South Africa. All works are made with hand-spun wool, pure cotton, and mohair as a medium.
The exhibition closes on 7 October 2023. 
Cost: Free entrance
When: Running until 7 October 2023. Tuesday to Friday, from 9:30am to 5pm. Saturday, from 10am to 5pm
Where: Kim Sacks Gallery, 153 Jan Smuts Avenue, Parkwood, Johannesburg
Tel: 083 377 7499 (Kim Sacks)
Email: kim@kimsacks.com
Website: kimsacks.com
Facebook: @kimsacksgallery
Instagram: @kimsacksgallery