Executive chef at TANG, Vixa Kalenga, is suggesting new expectations with his seasonal menu for this fine dining restaurant in Cape Town. Kalenga anchors his dishes around 'Go-Kan', the Japanese concept of the five senses of sight, sound, smell, touch and taste. And to a broader extent, the full consideration each deserves when preparing culinary masterpieces. The summer menu at TANG honours this concept with a sea of flavours.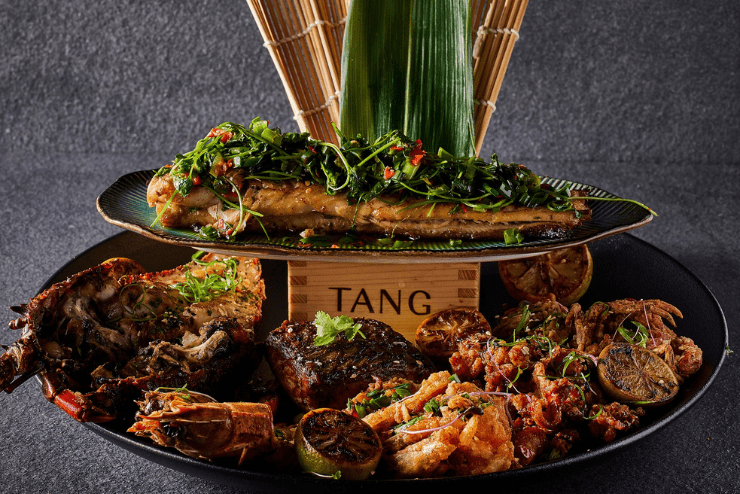 A gourmet seafood platter with all the trimmings
There's the newly added signature dish, the Imperial Seafood Platter, where succulent lobster is the highlight with sweet, tender meat. 
The rest of the platter includes perfectly cooked langoustines, prawns as well as soft-shell crab. For fish, the signature selection includes coconut seabass and baby kingklip in umami goodness, tamarind and chilli.
Completing the platter is a Salt and Pepper Calamari served with jalapeño sauce and toasted homemade hoisin.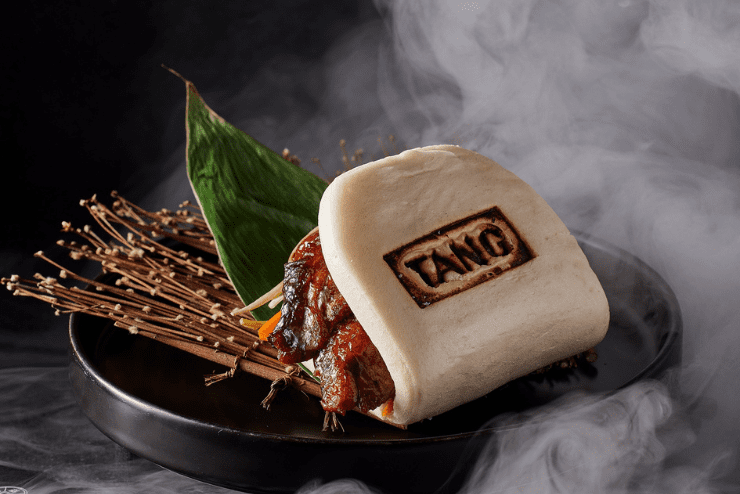 What else is new on the menu at TANG?
New Izakaya dishes worth a try are a fine take on Thai-style Tom Yum soup and Chicken Karaage which is Japanese fried fish plated beautifully. 
The Bao Buns, a subtly sweet and fluffy steamed bun originating in China, comes with Kalenga's own twist of traditional Pecking Duck and Chilli Pork Char Sui. For an extra theatrical touch, the buns are branded with authentic TANG artwork.
Wok dishes brings together taste and texture for options such as Pad Thai of rice noodle stir-fried with chicken or lobster. The Baby Kingklip has a tender texture with a slightly sweet side. Marinated in coconut, tamarind and chilli, the most delectable and authentic Japanese flavours are enjoyed.
When: Daily, from 12pm to 11pm
Where: TANG Sandton, Shop No 120, Nelson Mandela Square, Cnr Rivonia Road and Central Sandton, Sandown, Sandton
Tel & Whatsapp: 071 379 2161
Email: reservations@tanghospitality.com
Website: jhb.tanghospitality.com
Instagram: @tang_sandton
Facebook: @TANGLuxuryRestaurant