The HalaalGoods Market in Johannesburg is back on Saturday, 30 September and Sunday, 1 October 2023 at the Fox precinct in Ferreirasdorp. The market launched six years ago as South Africa's very first artisanal market dedicated to Halaal food and lifestyle goods. Expect a vibrant mix of street food as well as locally made clothing, kids craft play areas and a comedy show.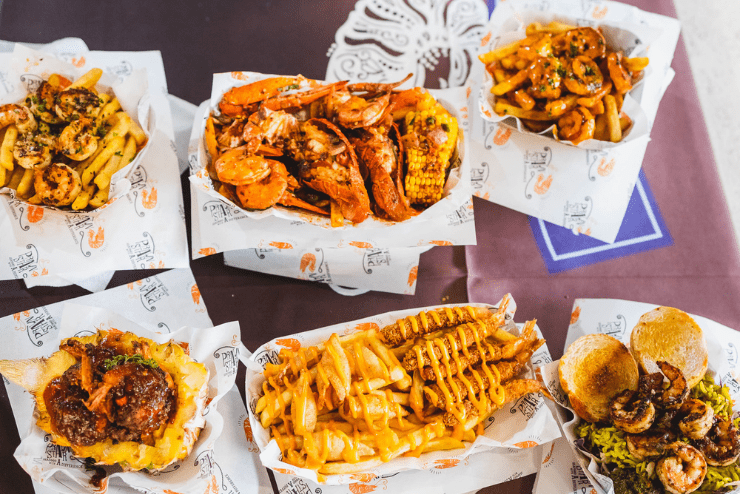 What's on at HalaalGoods Market?
Founder Fehmz Jordaan wants to shift the way we view Halaal food by offering much more than the samoosas, boboties and biryani we've become accustomed to. This upcoming market in Johannesburg will feature trendy street food such as bao buns, Korean wings, smashburgers, fried ice cream; baklava, and French macarons made with Halaal-friendly ingredients.  
While the market and its products are guided by an Islamic ethos, HalaalGoods Market welcomes keen foodies from all walks of life who simply want to explore the different tastes and flavours that Joburg's cultural melting pot has to offer.
South Africa's first artisanal halaal food and design market continues to showcase food and goods in a modern, innovative and proudly South African way from food to locally made clothing, kids craft play areas and a comedy show all making up part of the offering at the market.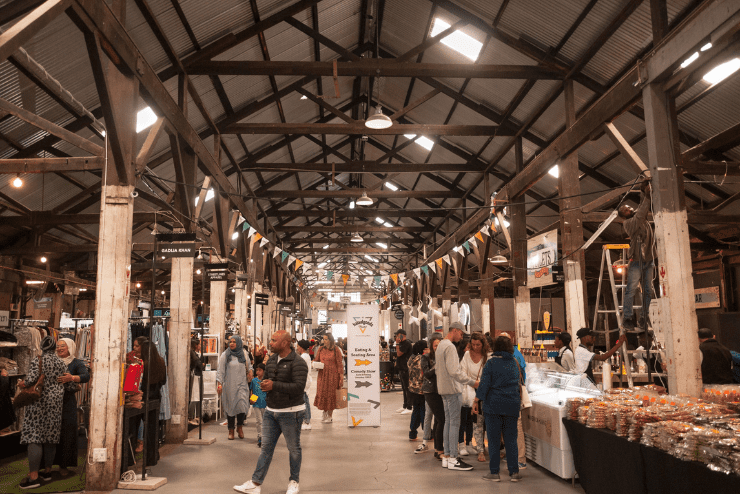 A push or diversity in the lifestyle market space
Jordaan has made the market inclusive of all cultures and religions and features a selection of carefully curated, culturally-diverse vendors from across South Africa. 
'HalaalGoods Market represents and celebrates the diversity of Muslim communities in South Africa and around the world. More than half of our vendors are female-owned businesses,' says Jordaan. 'More than anything else, we want to support and promote small, unique, local businesses and diverse food businesses that are halaal. These businesses are the heartbeat of our economy and employ people.'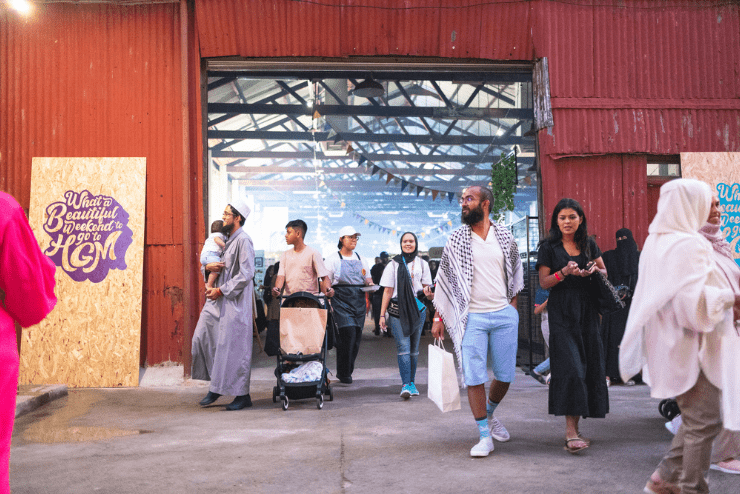 Things to do at HalaalGoods Market
This food market in Johannesburg is proudly family-centred with large seating areas, comedy shows, and craft activities for the little ones. Teens and tweens can take up space with arcade games and foosball, right at the market.
There's also a special comedy show running from 7:30pm at the market with GOLIATH and GOLIATH. The comedy act comprises Jason Goliath, Donovan Goliath and Nicholas Goliath who steadily built one of the most successful comic brands in the country. 
With a fresh and honest style to their storytelling, the trio's approach to their stand-up comedy has always been simple: 'Having people laugh at our shows is possibly the most joy we experience,' says Nicholas Goliath. 'Comedy breaks down barriers and brings happiness to people by bringing us together for a positive reason. Our comedy shows are a hit internationally because we have fresh stories, a unique history, a strong culture of storytelling and new ways of thinking and looking at issues,' says Goliath.
So, if you want to hang out, eat, socialise and support small businesses, then the HalaalGoods Market is a unique opportunity to experience a wide range of flavours and cultures in a welcoming and inclusive environment.
Cost: R30pp per day. Children under 12 enter free. Book online or buy at the door
When: Saturday 30 September, from 10am to 11pm (Comedy show starts at 7.30pm). Sunday 1 October, from 10am to 6pm
Where: The Fox Junction Event Venue, 1 Fox Precinct, 14 Alexander Street, Ferreirasdorp, Johannesburg
Tel: 082 700 3233
Email: admin@halaalgoodsmarket.co.za
Website: halaalgoodsmarket.co.za
Facebook: @HalaalGoodsMarket
Instagram: @halaalgoodsmarket