Situated in Comic Warehouse in Bedfordview, you'll discover Kaylees Eatery, a state-of-the-art modern restaurant in Johannesburg's vibrant vegan dining scene. In a remarkably short span of time, it has firmly positioned itself as the preferred destination for a wide array range of delectable vegan menu offerings.
This all-day, animal-friendly vegan restaurant in Johannesburg made its debut in early 2019. Whether you're a devoted vegan, a vegetarian, or even a carnie seeking a cruelty-free dining experience, Kaylees Eatery offers delightful breakfast, lunch, and dinner options. The atmosphere is inviting and lively, with a pet-friendly vibe that permeates the modern bistro setting, characterised by slatted wood accents and hanging greenery.
Kaylees Eatery resides within the industrial-style building sharing its home with Comic Warehouse and Cookie Co.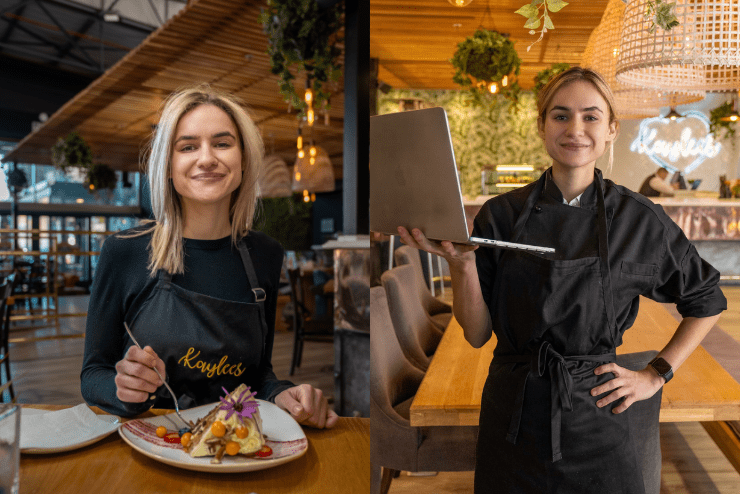 Why eat at Kaylees?
The culinary magic behind the menu is the brainchild of the founder, Kaylee Gottschalk, a fearless innovator and lover of all things Plant-based. 
Kaylee's mission is to redefine our perception of vegan cuisine. "It's not just about placing plants on a plate; it's about crafting delectable comfort food that can be enjoyed by anyone" shares Kaylee.
The menu offers mouthwatering vegan options, from juicy burgers like the irresistible Beyond® Vegan Cheddar Cheese Burger to the wholesome crispy Belgian waffles, fluffy wholewheat pancakes with caramelised apple, and so much more, proving that classic favourites can be transformed into entirely vegan delights while introducing exciting new culinary experiences. The all-day menu offers a selection of sweet and savoury dishes, along with tempting pizzas and refreshing salad bowls. When it comes to beverages, you can choose from pure juices, superfood smoothies, or gourmet shakes made with plant-based milk.
Each dish is a representation of Kaylee's passion for vegan food cultivated through her culinary journey and training. Her culinary career has taken her to prestigious institutions worldwide, including the Institute of Culinary Education in New York, the renowned Le Cordon Bleu in London, and the innovative kitchens of Matthew Kenney in Los Angeles. Kaylee's diverse experiences and knowledge converge to bring a world of flavours to your plate.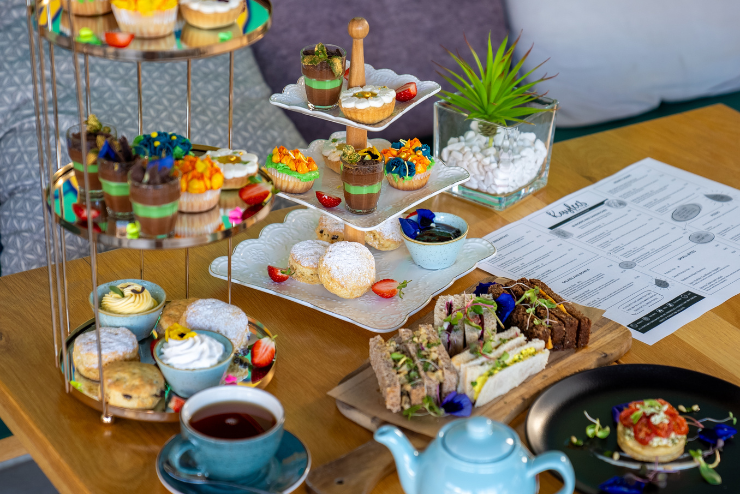 Experience Johannesburg's Premium Vegan High Tea
Kaylees Eatery sets the gold standard for elevating traditional French pâtisserie with a unique vegan twist. Drawing on her prestigious Le Cordon Bleu background and Superior Pâtisserie diploma, the chef brings a touch of France to South Africa.
This high tea in Johannesburg presents a meticulously curated selection of vegan pastries, each showcasing the refinement of gourmet indulgence. 
Book now for the upcoming Summer high tea event scheduled for Monday, the 29th of October. Choose from 3 time slots to accommodate your schedule. Delight in a selection of finger sandwiches and an exquisite assortment of vegan pastry creations, all accompanied by a pot of your preferred steaming tea. Bookings in advance are highly recommended to avoid disappointment as these events book out fast.
Cost: R395pp, book online
When: Monday, 29 October, at 10am, 12pm and 2pm
Where: Kaylees Eatery, Wonderland Park, 147 North Reef Rd, Bedfordview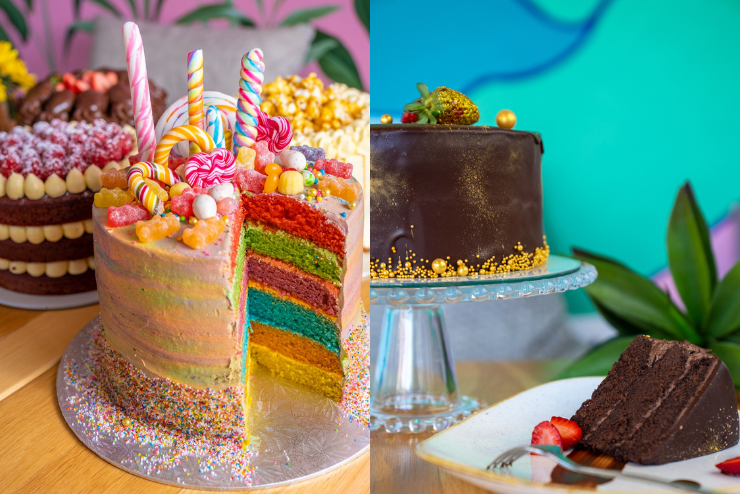 Have your cake and eat it too with Kaylees
Kaylees Eatery specialises in crafting exquisite vegan cakes that are perfect for all occasions. Whether you're celebrating a birthday, an anniversary, a work event, or simply want to indulge in a 'just because' treat, their vegan cakes are designed to make every moment unforgettable.
Offering the finest vegan cakes in Johannesburg you can choose from a selection of ready-made options or customisable creations that ensure your cake is a true reflection of your preferences. They're not just delicious; they're also 100% plant-based and cruelty-free, so you can enjoy your celebration animal-free. Order your cake online and let Kaylees sweeten your special day with flavours and quality that are simply unmatched.
When: Wednesday to Saturday: 8am to 5pm. Sunday: 8am to 4pm
Where: Kaylees Eatery, Wonderland Park, 147 North Reef Rd, Bedfordview
Tel: 011 524 7603
Website: kaylees.co.za/eatery
Facebook: @kayleesbedfordview
Instagram: @kayleesbedfordview