Dlala Nje is hosting a guided walking tour in Johannesburg that explores the beautiful Jacaranda trees in Hillbrow, and neighbouring Yeoville and Berea. Marvel at the gorgeous purple flowers in full bloom while brushing up on all the historical facts, architecture, and trivia of these famous suburbs.
The tour runs for 4 hours and includes a leisurely lunch at Ponte City where Dlala Nje operates from. Make the most of your visit with selfies up high on the 51st flood of the iconic building.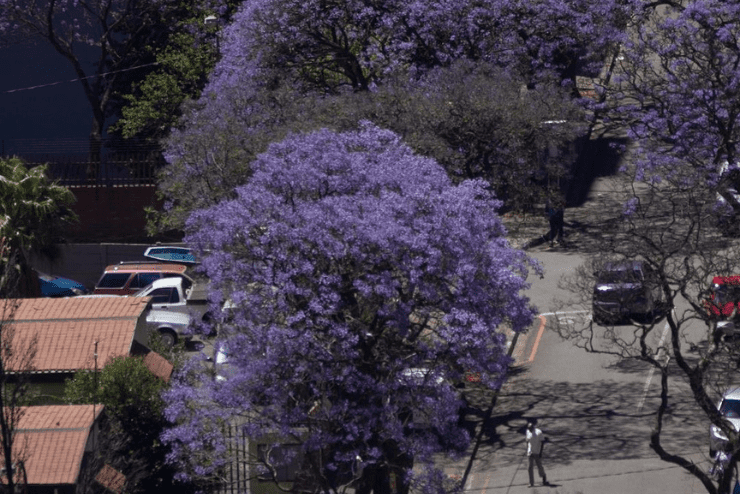 About Hillbrow
Hillbrow is a neighbourhood located in Johannesburg, South Africa. It is situated just to the west of Johannesburg CBD and is known for its dense urban development and high-rise apartment buildings. Most of the architecture was constructed in the mid-20th century and has since become iconic structures in the Johannesburg skyline.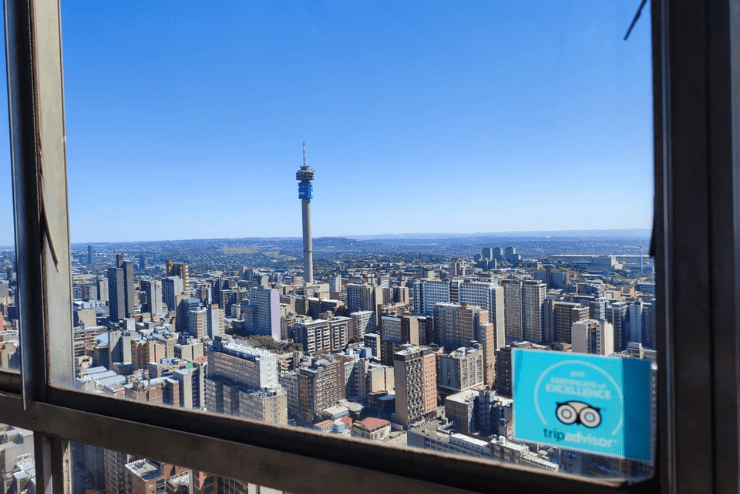 Hillbrow has faced a range of social and economic challenges, including crime, poverty, and urban decay. There have been ongoing efforts to revitalise Hillbrow, including urban renewal projects and community initiatives aimed at improving living conditions and safety. These efforts seek to transform the neighbourhood into a safer and more attractive place to live and work.
Some notable landmarks in or near Hillbrow include the Hillbrow Tower (a telecommunications tower), Ponte City (a cylindrical apartment building where the walking tour kicks off and ends, and one of Johannesburg's most iconic sights), and more towards Braamfontein, Joburg Theatre.
Cost: R495pp, includes a lunch at Ponte City
When: Sunday 29 October 2023, from 10am to 2pm
Where: Meet at Shop 1 – Ponte City, Hillbrow, Johannesburg
Tel: 067 082 8168
Email: info@dlalanje.org
Website: dlalanje.org
Facebook: @DlalaNje
Instagram: @dlalanje