Boma restaurant in Pretoria East is a unique dining concept that pays homage to the flavours and vibrancy of Southern Africa. Representing the powerful element of fire, our restaurant mirrors the dynamic and rhythmic dancing flames, capturing the essence of the country's spirit.
The charm of outdoor dining is a central theme at Boma, which finds itself smack back in the greenery of Wolwespruit Bike and Trail Park. Boma's design and layout are inspired by the concept of 'bosveld kuier', with a modern edge. There is outdoor communal seating around the fire that mimics a traditional boma, or head indoors for nature views over the Wolwespruit region.
They operate on a first-come, first-served basis, but advance bookings are required for larger groups.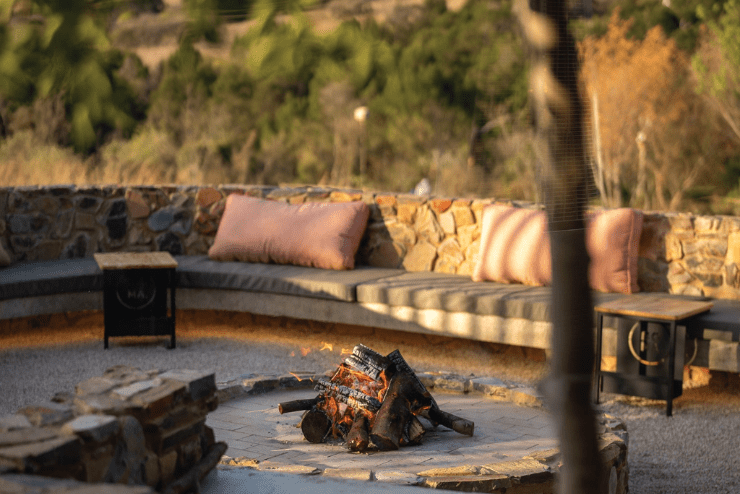 Food and drink at Boma
The menu at Boma is driven by South African-inspired delights, mostly 'Boerekos' dishes, to bring local flavours to the forefront. Tuck into Skilpadjies (lamb's liver wrapped in netvet, which is the fatty membrane that surrounds the kidneys.), bobotie wrapped in phyllo, potjiekos of the day which rotates with different flavours. If you're in the mood for something simpler, there's a solid steam menu with premium cuts, burger offerings, and pizzas straight from the wood-fired oven.
This restaurant in Pretoria is all about reconnecting with the roots of authentic African cuisine by cooking their dishes over an open-coal fire, or Braai as it's commonly known. The menu constantly evolves and comes curated by diverse collaborations offering you an exciting culinary experience.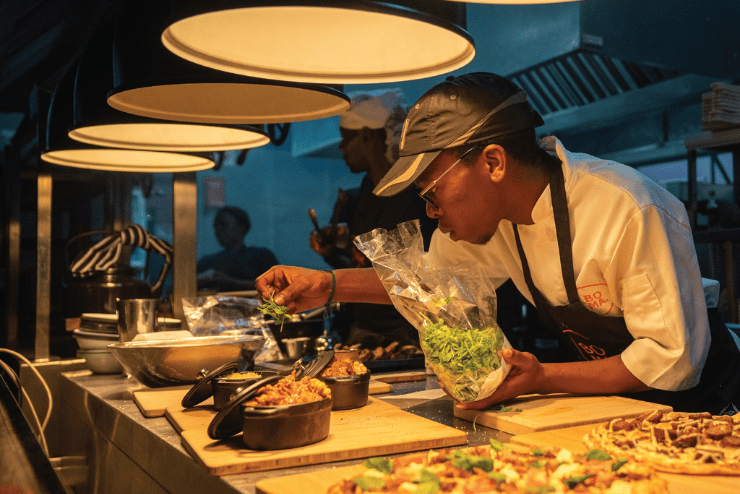 In addition, there's a curated selection of world-class wines, one-of-a-kind cocktails, beers, and other drinks to complement the food. Finish off with a bold dose of nostalgic 'Moerkoffie'.
The venue is also available for corporate functions, weddings, or birthday parties. Additionally, there's the option to reserve one of their two exclusive bomas with a seating capacity of 20 to 60 people for your private event. Get in touch with the team at Boma to discuss further.
When: Wednesday to Sunday, from 11am to 10pm
Where: Wolwespruit Bike and Trail Park, 501 Jochemus St, Erasmuskloof, Pretoria East
Tel: 012 001 5394
Email: info@cincinsa.co.za
Website: bo-ma.co
Facebook: @boma
Instagram: @boma.southafrica