This year, Bombay Sapphire is celebrating International G&T Day with a weekend of creativity, exclusive cocktails at bars and restaurants, and a chance to win some great prizes. The concept raises a glass to the creativity of artists and mixologists, as well as the beauty that exists in the world around us.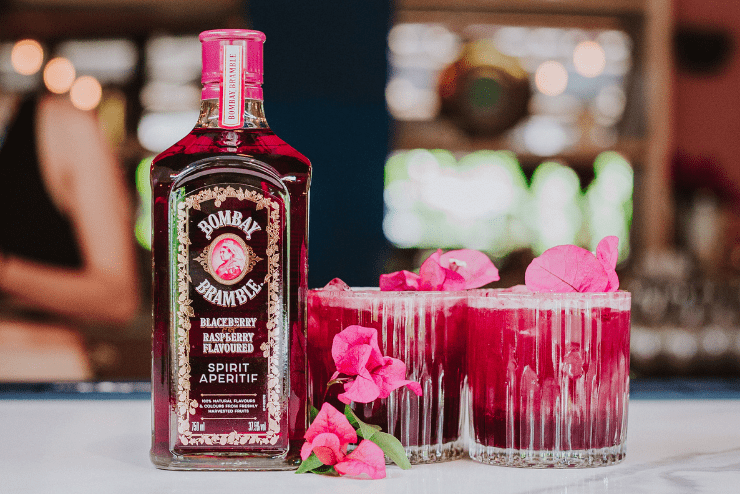 How does BOMBAY SAPPHIRE's SAW THIS MADE THIS Gin Route work?
Embark on a fun gin-infused adventure at your own pace through the vibey streets and lanes of Johannesburg while exploring the city's thriving gin cocktail bar culture. There is a shortlist of five venues that form part of the Bombay Sapphire SAW THIS MADE THIS Gin Route running all weekend from Thursday, 19 October to Saturday, 21 October. Collaborating bars and restaurants include Benchwarmers Sports Bar in Rosebank, Mother-in-Law in Randburg, Parkhurst's The Blockman, The Royale in Craighall Park and Sin+Tax in Rosebank.
Resident mixologists and bartender have curated special serves of one-of-a-kind BOMBAY SAPPHIRE G&Ts that drives the limits of mixology, creativity and flavour to new levels.
Responsible drinking is of course a priority, so we recommend using an E-hailing service such as Uber or trying to more than 3 bars in one day. at a shortlist of cocktail bars in Johannesburg. 
The limited-edition cocktails are inspired by the incredible work of top local artists and promise to awaken your artistic senses, tantalise your taste buds, and create memories that will last a lifetime.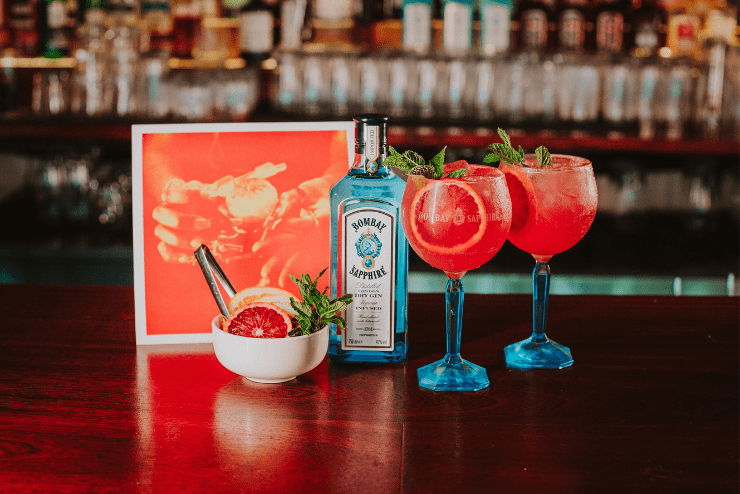 Try a limited edition G&Ts at the featured venues and WIN
Bombay Sapphire is giving away amazing prizes to lucky winners such as gin hampers, special discounts, and an R5000 bar tab for you and 10 friends. To enter, download the Magic Stamp App and get your BOMBAY SAPPHIRE Passport Card from October 19th to midnight on October 21st.
Visit any of the five featured bars below and collect a QR stamp for each drink ordered at the venue. Users who collected 5 stamps quality to enter the competition. Winners are announced 10 days after the event.
The BOMBAY SAPPHIRE SAW THIS MADE THIS Gin Route is an unforgettable celebration of creativity, innovation, and sensational G&T experiences. 
Here are the five participating cocktail bars and restaurants in Johannesburg

Sin Tax
You can't be in Joburg long enough and not know about Sin+Tax. As with most speakeasy bars, the hipster-ish street exterior and edgy artwork are just a front. What lurks inside is an unpretentious cocktail bar in Rosebank that specialises in a world-class cocktail experience exclusive encounter in our City of Gold.
Great for after-work drinks or date nights, the industrial-chic mood at Sin+Tax promises a more intimate setting where cocktails of all varieties are served in a cosy space with stylish seats and moody lighting. A small courtyard space is also open for those balmy Jozi evenings.
When: Running from 19 to 21 October 2023. Wednesday to Saturday, from 5pm to 2am
Where: Corner of Bolton and Jan Smuts Roads, Rosebank, Johannesburg
Email: sintax.jhb@gmail.com | Tel: 010 900 2559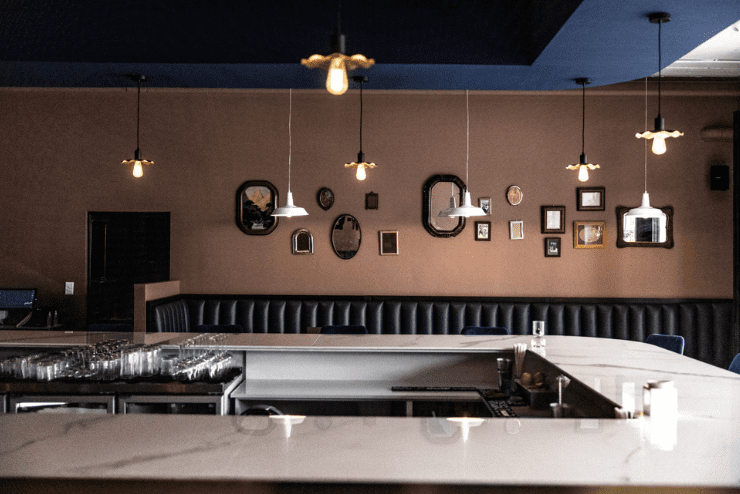 Mother-in-Law
Mother-in-Law is a relatively new cocktail bar in Johannesburg that has quickly gathered a slew of regulars who go for the millennial cool take on Indian cuisine, easy cocktails and a chilled setting. Here you'll be greeted by the rich aromas of Indian spices and herbs that will make you run your eyes over the menu of hearty favourites such as masala fried fish, mutton bunny chow, stuffed pepper and charcoaled chicken.
Unwind outdoors on the deck area, or head indoors for a spacious open bar and dining hall with understated interiors. Drinks are carefully thought through here with finer touches such as homemade syrups and mixes.
When: Running from 19 to 21 October 2023. Thursday, 12:30pm to 10pm, Friday & Saturday, 12:30pm to 11pm
Where: The Woods Shopping Centre, 345 Jan Smuts Avenue, Craighall Park, Randburg, Johannesburg
Email: hello@miljhb.com | Tel: 082 319 8125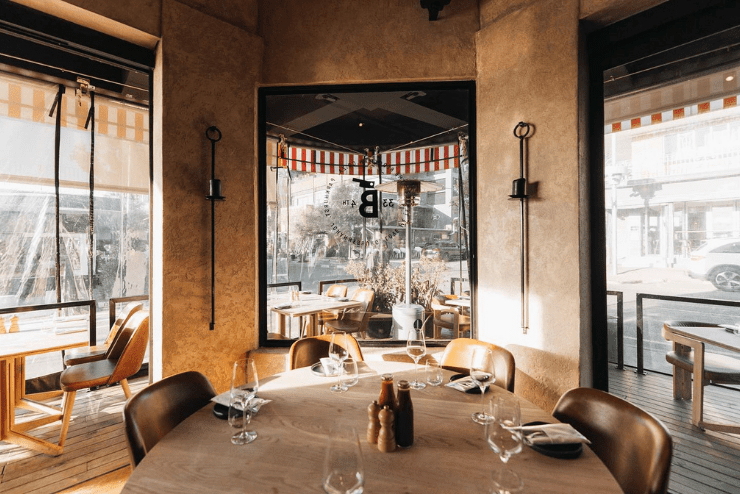 The Blockman
With Modena and Kolonaki on 4th behind his palm, head chef and owner, Vassilios Holiasmenos knows a thing or two about setting up a hit restaurant in Johannesburg. The idea behind The Blockman is simple – a highly focused unique steak experience for meat lovers. That means they stick to steak cuts sourced from premium-grade cattle that are young, well-fed, graded, and highly marbled with abundant white flecks of fat running through the meat. The restaurant space is mod and aesthetic-driven with greenery, wood accents, and natural light washing in.
When: Running from 19 to 21 October 2023. Daily, from 11am to 11pm
Where: 33 4th Avenue, Parkhurst, Johannesburg
Website : blockman.co.za | Email: bookings@blockman.co.za | Tel: 010 900 3130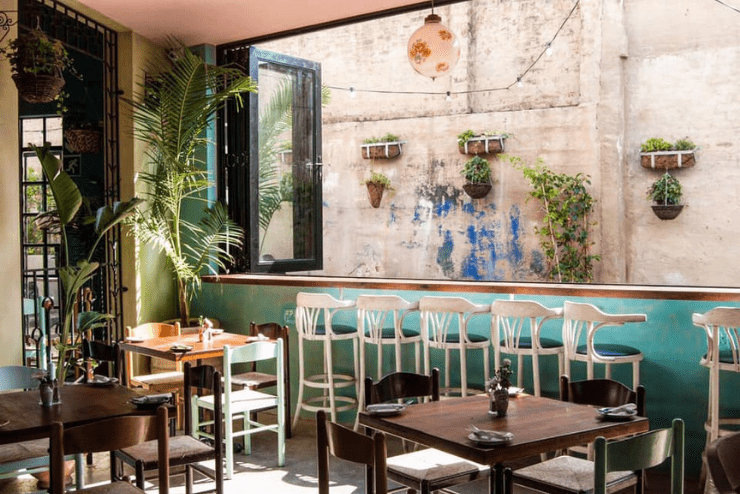 The Royale
Where to kick back for G&Ts with your elevated brunch and dinner fare? The Royale in Craghall Park has been a mainstay for unfussed lunches, dinners and post-work meetups.
Inside you'll find effortless design that stays true to the eclectic colour and energy of Latin America. During summer, their 357 Alley under the beautiful bougainvillea tree is the perfect spot for group lunches, while our main area sets the mood for intimate evenings. The menu features South American-inspired small plates, and mains if you need something a bit more substantial, and don't leave without trying their homemade banana bread.
When: Running from 19 to 21 October 2023. Thursday, 2pm to 10pm, Friday & Saturday, 11am to 12am
Where: Albans Square, C357 Jan Smuts Ave, Craighall Park, Randburg, Johannesburg
Website : theroyale.co.za | Email: info@theroyale.co.za | Tel: 060 575 2471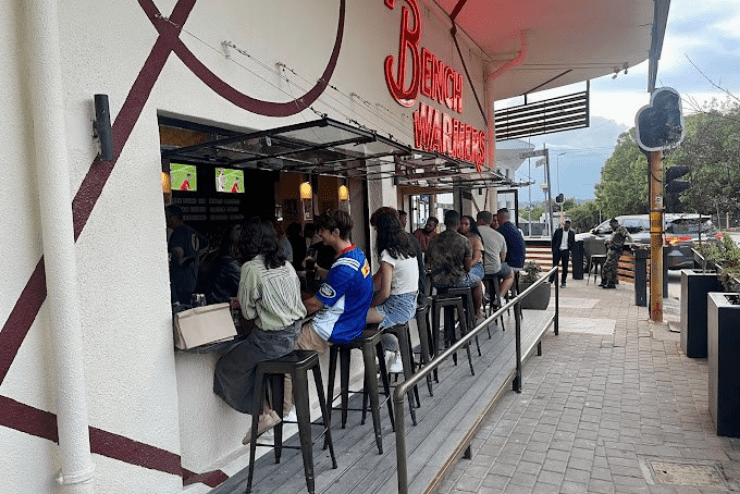 Benchwarmers Sports Bar
Ask a Joburger for sports bar recommendations in Joburg and Benchwarmers Sports Bar will make the list. The bar is easily one of the most action-packed sports bars in Johannesburg and pulls a vibey crowd cheering on the Springboks or F1 heroes on game days. 
When: Running from 19 to 21 October 2023. Thursday to Saturday, from 12pm to 2am
Where: 2 Bolton Rd, Rosebank, Johannesburg
Tel: 072 082 4341
Website: bombaysapphire.com
Facebook: @bombaysapphire
Instagram: @bombaysapphire