Make it a weekend to remember and unwind after a long week! Whether it's some much needed time out with the whole family, quality time as a couple or simply some fun ideas to treat yourself – we've gathered our suggestions of 25 fabulous things to do right here in Joburg. We've picked out a unique set of attractions and events from fun-filled adventures to hangout spots. And if you're looking for great dining venues, kids' activities or intimate settings, then we've got you covered, so check out What's On in Joburg in our weekend menu!


Michelangelo Wine Tasting Experience
Award-winning South African wines and spirits
The Southern Sun Rosebank hosts an exclusive Wine Tasting Experience following the 27th Michelangelo International Wine & Spirits Awards this year.
The Michelangelo International Wine & Spirits Awards, Africa's foremost wine and spirits competition, features an esteemed panel comprising 18 international judges from 15 countries and 6 accomplished South African wine judges.
Only the top one-third of entries earn coveted medals, including Grand Prix, Trophy, Platinum, Double Gold, Gold, and Silver awards. Tickets for the Michelangelo Wine Tasting Experience include bottomless wine tasting and a light meal.
When: 10 – 11 November 2023 | Friday 5pm – Saturday 8pm
Where: Southern Sun Rosebank, Corner Tyrwitt and, Sturdee Ave, Rosebank, Johannesburg
Cost: R350pp | Book tickets via Computicket
More info: Michelangelo Wine Tasting Experience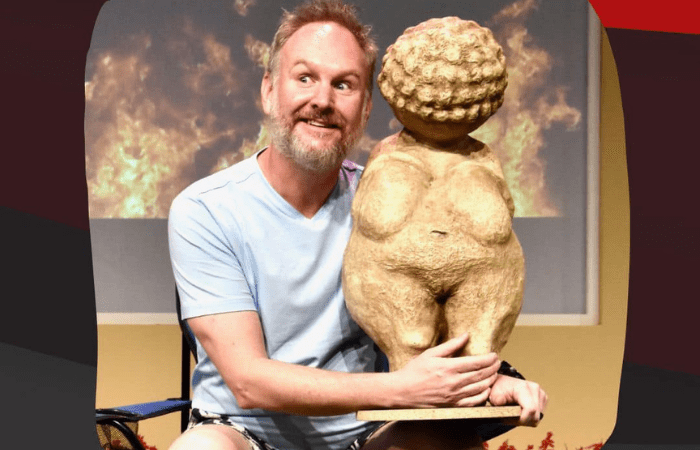 Defending the Caveman
The world from a chairman's point of view
Defending the Caveman returns for a second season following a sold out season earlier this year. Starring Craig Jackson, the audience ventures on a journey and experience his new challenges, new descriptive words, new highs and lows. He's even got a woman offering her opinion from the director's chair. Craig also reflects on Covid, talks about the war in Russia and loadshedding.
When: 7 Nov – 2 Dec 2023 | Tues – Fri 7.30pm | Sat 5pm & 8pm
Where: Nelson Mandela Square, Cnr Sandton Dr and Rivonia Rd, Sandton, Johannesburg
Cost: R200
More info: Defending the Caveman
Unwind your week at a Rooftop Bar
Chill out at Copper Bar
Copper Bar is nestled away on a rooftop in Bryanston and celebrates the magic of being out in the open air, enjoying drinks and music.
Customers can indulge in sundowners whilst looking out as the sun disappears behind the majestic Magaliesberg mountain range. Copper Bar is a private event venue only open to the public on Thursday and Friday evenings and occasionally on Saturdays.
More info: copperbar.co.za
Nurture Yourself: Conscious Living & Wellness
Eco-friendly shopping at The Refillery
The Refillery is a planet-friendly grocer that stocks ethically-sourced products, offering a selection of pantry goods, personal hygiene, cleaning items while upholding plastic-free shopping.
Some of the goods on offer include grains, pasta, rice, beans, as well as grooming and household products. Home delivery and refilling service are also on offer, as well as their call-and-collect facility. Shoppers can stock up on a wide selection of plant-based and organic goods, pantry essentials, and health-based products.
More info: The Refillery – Planet Friendly Grocer
SEE MORE CONSCIOUS LIVING HERE
—-


Field Market: Christmas Edition
An unmissable artisanal market
The Field Market is a popular artisanal market located in Johannesburg. It showcases an array of local artisans, crafters, and food vendors.
The market typically offers a range of handmade goods, unique crafts, fresh produce, gourmet food items and more. The Christmas edition highlights the festive mood and encourages gift shopping and a day out with family or friends. There is also kids activities and play area – the location is dog friendly too and encourages dogs to be kept on a leash at all times.
When: 11 Nov & 9 Dec | 9am to 3pm
Where: Field & Study Park, 11 Louise avenue, Parkmore, Sandton, Johannesbur
More info: Field Market: Christmas Edition
—-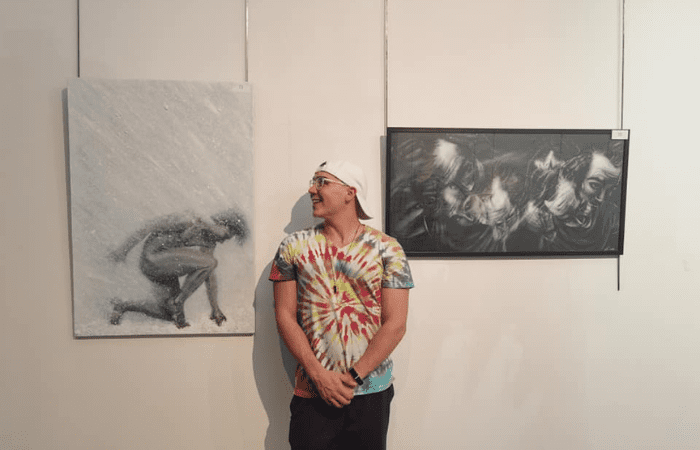 Things To Do FOR FREE in Joburg
Experience SA's rich cultural sites & scenic spots for free
Whether it's enjoying a casual hike, visiting a museum or learning more about South Africa's rich cultural history and landscape, there are many activities you can enjoy for free in Joburg and Pretoria.
Have fun with family and friends exploring these spectacular outdoor areas and landmarks. From picturesque guided tours to in-depth sights of art and history, these free offerings have something special lined up for everyone.
You can visit such sites as the The Johannesburg Botanical Gardens, hike in the Melville Koppies, visit The James Hall Transport Museum or grab some drinks and food and shop at the Rosebank Sunday Market. There's a so much on offer so start adding these to your freebie wish-list.
More info: Things To Do FOR FREE in Joburg
—-
Kick back at the theatre
The award-winning The Promise still on in Joburg
The Booker Prize-winning novel The Promise, written by Damon Galgut, has been adapted for the stage adaptation by the author and and is directed by multi-award-winning director Sylvaine Strike. It received rave reviews from sell-out shows during its run in Cape Town.
The stellar cast line-up is: Rob van Vuuren, Kate Normington, Frank Opperman, Chuma Sopotela, Cintaine Schutte, Jenny Stead, Albert Pretorius, Sanda Shandu, and Jane de Wet, all playing multiple roles in a masterclass of staging.
When: 18 October to 5 November | Tues – Sat 7pm | Sun 3pm
Where: 136 Lilian Ngoyi St,Newtown, Johannesburg
Cost: R120 – R300
More info: The Promise
—-
Volunteer Your Community Spirit
Lend a helping hand at SPCA Tshwane
Gauteng offers a vibrant tapestry of opportunities for anyone considering volunteering. Whether you choose to contribute your time and energy at homeless shelters, kindergartens, schools, old age homes, animal shelters, or eco-projects, you can find joy and fulfilment you may not have been expecting.
At homeless shelters, your presence and assistance can uplift spirits and provide hope to those facing challenging times. By serving meals, offering support, or simply lending a listening ear, you can bring comfort and a sense of belonging to those in need, and walk away with a renewed appreciation for all you have.
More info: SPCA Tshwane
—-
Explore a Market
A vintage collector's dream at Brooklyn's Antique Fair
Think vintage designer fashion, jewellery and accessories, plus antique interior fixtures and Art Deco furniture. Brooklyn's Antique Fair unpacks a world of fascinating and valuable antiques and fine art spanning a range of periods. The fair is one of the biggest in the province and a must-see event for anyone interested in interior design, history, and art.
Vintage collectors and enthusiasts can explore a massive line of precious finds with up to 20 of Gauteng's most prominent antique dealers displaying thousands of rare pieces to view and purchase.
Where: Brooklyn Mall, Corner of Veale Street and Fehrsen Street, Nieuw Muckleneuk, Pretoria
When: On the Saturday before the first Sunday of the month, from 9am to 3pm
Cost: Free entry
More info: Brooklyn's Antique Fair
—-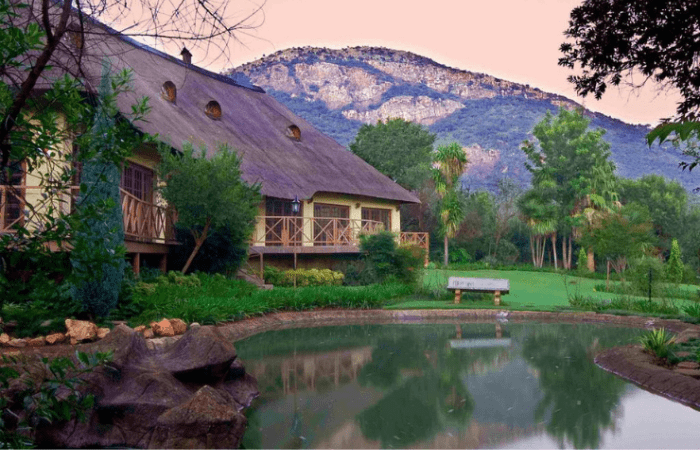 Discover a New Trail
Guided Nature Hikes at Glenburn Lodge and Spa
Glenburn Lodge and Spa is tucked away in the serene Zwartkops Mountains, right by the Blaauwbank and Crocodile Rivers for guided hikes.
The guided hikes cost R110 per person, and that includes a cool R40 voucher to spend at the venue's restaurant. If you're staying over, there's a special rate of R55pp for the guided walk excluding a voucher. Hikers can take along their own water, and reservations are a must.
Other activities include hot air ballooning, pampering spa treatments, and fishing enthusiasts can indulge in some quiet time at the streams and dams.
Take the Kids Out
Bouncy activities at Total Ninja at Northgate Mall
This indoor park brings the excitement of the global sensation TV series Ninja Warrior to life. For those aged 16 and above, the Ninja Master sessions offer an excellent opportunity to meet new people and stay in shape. Kids who want to do more than just run and jump can scale, flip, hang and more as they try and push themselves and their agility like true ninja warriors.
For the youngest adventurers, the Mini Ninja zone, specially tailored for kids under 5 years. It's a secure environment where they can enjoy the Ninja experience while you supervise. There's also a ground-floor Café complete with a spectators' area, a dedicated Ninja zone catering to the under-five crowd, and complimentary secure parking for up to two hours.
More info: Total Ninja at Northgate Mall
—-
Soak up a Distillery
Savour the taste at Ginologist Gin Distillery
Ginologist Gin Distillery in Johannesburg offers great cocktails, tasting, and pairing experiences with a twist as well as intimate tours of their distillery.
Every Saturday, their knowledgeable bar team prepares all the drinks and tasting boards while educating the guest on the craft of gin and pairing ideas.
There is also a guided distillery tour where guests can explore the science behind crafting award-winning gin, rum, and vodka. Guests can also get a glimpse of the library of botanicals and fresh herbal extracts including three go-to flavour profiles; Citrus, Floral and Orient.
More info: Ginologist Gin Distillery
—-
Plan a Getaway
A scenic escape in nature at Sima Kade Retreat
Sima Kade (Tree of Life) offers a range of affordable small, medium, and large self-catering accommodation options including houses, camps, pods, and cabins. This valley is home to a cornucopia of indigenous plants and animals thriving on a river of natural spring water that flows from waterfalls and rock pools, down into forests and small gorges.
For intimate couple getaways, keep it in mind for your next romantic weekend away or intimate gatherings of friends. Some of the units cater specifically for a minimum of 16 guests for larger occasions. Walking paths allow for day excursions around the valley along the tall cliffs and into the beautiful forested amphitheatre.
More info: Sima Kade Retreat
—-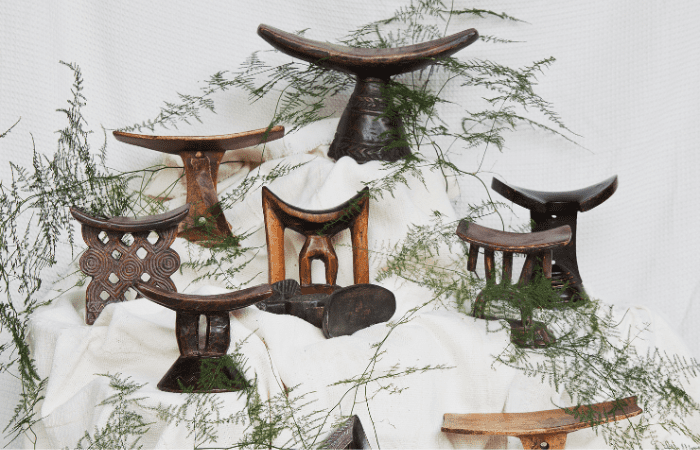 Go Gift Shopping
A flare for traditional aesthetics at The Trov
The Trov is passionate about nurturing an appreciation for African artefacts in Joburg. The concept home and design store in Rosebank pays tribute to pan-African culture in all its diverse forms.
There's a clear respect for ancestry and tradition: from clay pots to curated statement pieces. Whether you're into boho or contemporary,  the unique African artefacts and the stories behind them are critical to their aesthetic appeal that incorporates into your personal interior style with a conscious edge.
Browse a range of their African headsets from Uganda, Ethiopia and Sudan – also featuring Makenge baskets, bronze sculptures, Ukhamba Zulu pots, repurposed glass beads from Ghana and so much more.
More info: The Trov
—-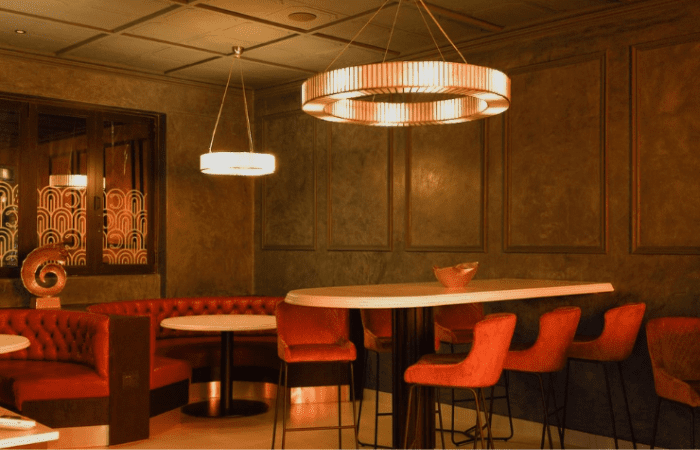 Check Out a New Bar
Start the Saturday party vibes at Cin Cin Cocktail Bar
Retreat to stylish cocktail bar Cin Cin where chilled evenings, well-crafted drinks, and regular DJ nights take the spotlight. The bar – which can be found both in Bedfordview and in Lakefield, Benoni – promises a great night out in an immersive environment, but cocktails are really at the core of what it does. There's no shortage of out-there signature cocktails, as well as fresh twists on some classics.
Cin Cin Cocktail Bar is stylish and elegant with a moody atmosphere helped by leather, neon signage, and elaborate light fittings.
More info: Cin Cin Cocktail Bar
—-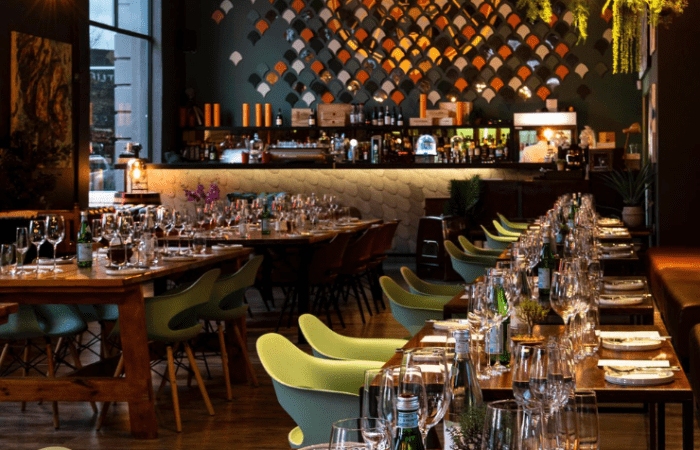 Treat a Loved One with some Fine Dining
Experience the sheer elegance of Alēia
This venue isn't your typical restaurant. Sure, it looks fancy beyond belief, but it is an unpretentious eatery and wine bar that offers an intimate and sophisticated evening, coincidentally whilst running an art gallery. A great way to treat your significant other to an elegant dining experience.
Alēia boasts delicious meals made by chef Ramon Gouws and popular cocktails and whiskeys that emphasise the nuances of the botanicals in their concoctions.
The art gallery houses some of South Africa's finest artists' works. Guests can expect to find artworks of impressionism, post-impressionism, cubism, modern art and even sculptures. And, if anything catches your eye, you are in luck. These art pieces are all for sale as well.
More info: Alēia
—-
Kick Back with Live Music or Comedy
Railways Cafe is a go-to for lively entertainment
Railways Café is a live music venue in the heart of Irene, Centurion providing entertainment for all party goers, fans of comedy and those looking for a casual and all-out fun hangout spot. Live Music has been the core of Railways Cafe since its birth and they strive to keep the live music industry on its toes. Shows are held every weekend.
If you're a person with an eye for eccentric oddities and bohemian rapture then Railways Cafe is the place for you. This privately-owned establishment is rife with life and love and it can be seen in the layout, live music and delicious food.
More info: @RailwaysCafe
SEE MORE LOCAL HANGOUT SPOTS HERE


Jazz Sundays at Sanctuary Mandela
A musical Sunday at Madiba's house
Sanctuary Mandela hosts Jazz Sundays, a Jazz session celebrating the genre while guests indulge in delicious cuisine.
Sanctuary Mandela celebrates the life of iconic freedom fighter, peacemaker, statesman, and father of the South African nation, Nelson Rolihlahla Mandela. While staying or visiting at the hotel, guests can immerse themselves in the spirit of a leader known to the world as Madiba.
On Sundays, guests have the opportunity to immerse in a jazz experience with local or international talent while indulging in dishes inspired by Nelson Mandela's favourites.
When: Every Sunday | 12pm to 3pm
Where: 4 13th Ave, Houghton Estate, Johannesburg
Cost: R300 | R600 including a 3 course meal
More info: Jazz Sundays at Sanctuary Mandela
—-
An elegant wine cruise
Siwela Wines Private Boat Cruises in Hartbeespoort
Discover the epic sights of Hartbeespoort with Siwela Wines' private boat cruise. This sightseeing experience ties together stunning views of the Hartbeespoort Dam Bridge, picture-perfect land views of the small village, and everything in between.
The tour operates from the tasting room at Siwela Wines and can accommodate up to 4 people per ride. Choose from either a morning or afternoon sightseeing cruise that runs for 1.5 hours per session. Along the way, sparkling wines from the label's own Cap Classique range are served to keep the good feels flowing.
There's also a host of experiences are on offer at the tasting room including wine tasting, cheese and biltong platters, and wine blending sessions.
When: Daily, various slots from 9am
Where: 113 Scott St, Hartbeespoort
Cost: R2500 for two, R3600 for four. Sparkling wine served throughout the cruise
More info: Siwela Wines Private Boat Cruises in Hartbeespoort
—-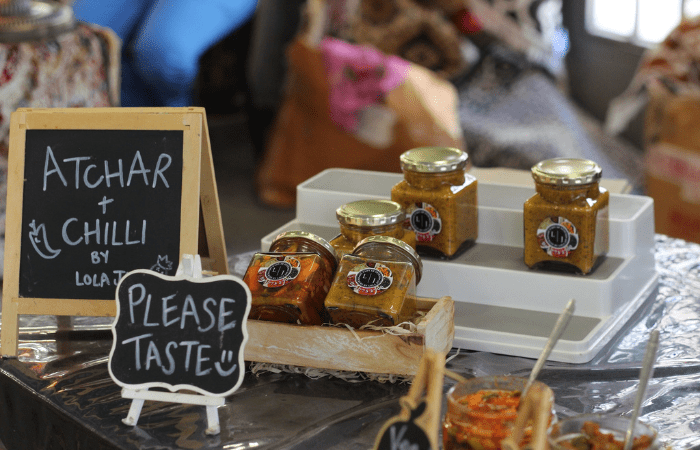 Find Culinary Adventure at a Fresh Food Market
Rosebank Sunday Market – visit a rooftop market this Sunday
Rosebank Sunday Market is a weekly market with over 200 stalls found on the rooftop of Rosebank Mall. The market provides an offering of gourmet food, original clothing, handmade crafts and live music.
A fantastic view of the Johannesburg skyline and sunset can be seen from the rooftop adding to the experience. Kids entertainment and activities in craft stalls are available every month, making it a market for the whole family.
More info: Rosebank Sunday Market
—-
Meet Friends for Brunch
All Day Sunday Brunch at Tribute Restaurant
Tribute Restaurant serves a sparkling wine brunch experience from 12pm every Sunday – paired with live entertainment. The humble Sunday brunch gets a sprinkling of gourmet flair at this contemporary Pretoria restaurant in the heart of leafy Waterkloof Ridge.
The menu includes flame-grilled steaks, handmade pasta, SASSI-approved line fish and seafood, crunchy salads, and halloumi bruschetta heaven.  Local flavours and freshly sourced ingredients are given a fresh new twist with both the Sunday brunch and an a la carte menu.
More info: Tribute Restaurant
—-
Indulge Yourself at an Ice Cream Parlour
Check out Moody Cow
Moody Cow is a gelato and coffee shop priding itself on following the traditional method of creating handmade gelato by blending local and Italian ingredients. It has a variety of delicious bubble waffles, gelato and waffle cones that makes the customer want more. It makes for a great Sunday treat: for yourself, with family or with friends.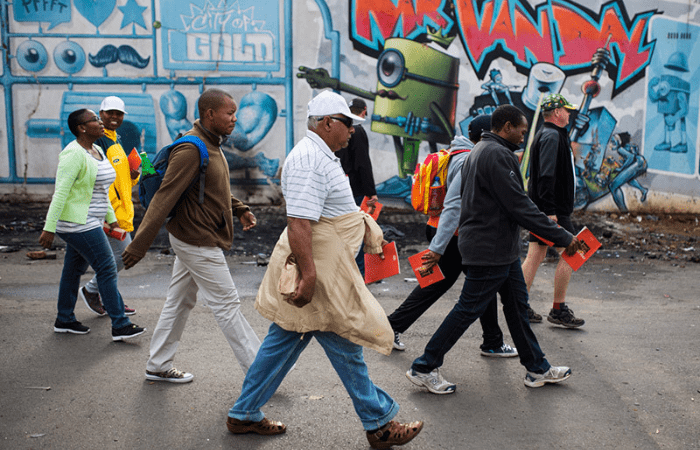 Lap Up some Heritage
Dlala Nje Tours & Experiences
Dlala Nje believes in challenging preconceived perceptions by taking visitors to explore the most infamous and misunderstood areas of Johannesburg.
Guests can take in the megalithic views of the Ponte Tower and Hillbrow Tower, while learning more about the impact that Apartheid and a young democracy had on these ill-famed districts. The three-kilometre Hillbrow tour, 'This Is Hillbrow', concludes with a Mzansi feast, shisanyama or morogo, and a Zamalek quart at a local shebeen.
On the Ponte Experience, guests are taken through a chronological journey to understand the Ponte Tower's history and context and concludes with a drink on the 51st floor of the building.
More info: Dlala Nje Tours & Experiences
—-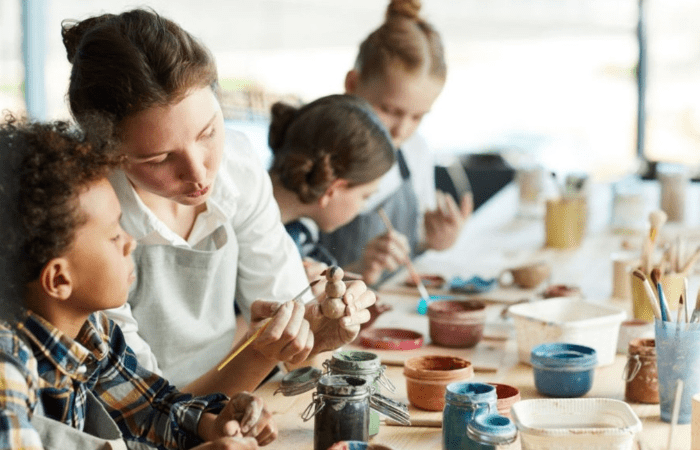 Find Your Next Passion
Get creative at Clay Café Wolwespruit
The Clay Café offers an interactive art activity for the whole family, combining farm-style breakfast and lunch offerings with ceramic painting to enjoy. Go in and paint a ready-made pottery item and enjoy something delicious to eat and drink while painting.
The unique restaurant offers a mix of food and creativity. Kids and adults can participate in making their own unique designs on unfired bisque, by using colourful painting tools to design functional homeware items or decorative pieces.
The Clay Cafe staff are on hand to offer assistance with the clay painting process, helping to assist young and old artists to bring their creations to life.
More info: Clay Café Wolwespruit
—-
Have a blast at Joyjozi
Joburg's New Game-Changing Food & Play Space for All Ages
JoyJozi is a one-of-a-kind playground, restaurant, and experiential venue designed for families to unwind together. This Johannesburg restaurant incorporates everything from safe and interactive play spaces indoors and outdoors, fine dining, and a host of unique pop-up experiences.
Outdoor leisure activities include an action court, tree house, bicycle track, mini splash park, and a dedicated space for toddlers right next to the vegetable garden.
More info: Joyjozi
—-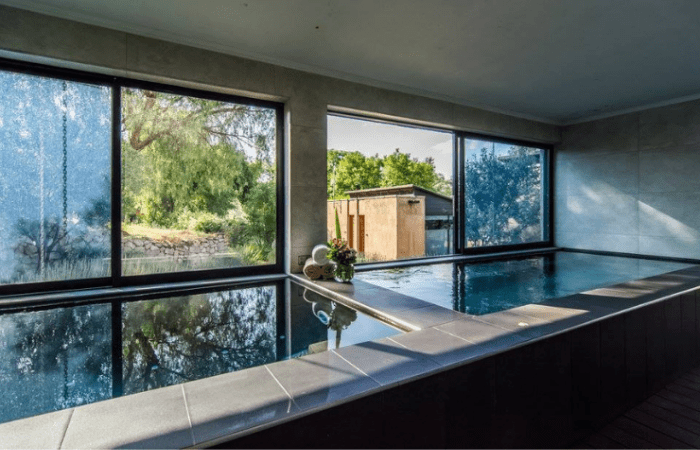 Woodlands Spa
Pamper yourself and unwind on nature's doorstep
Dedicated to offering an unforgettable stay, Woodlands Spa adds a twist by focusing on more than just the healing experience, but the energising and refreshing of body and mind.
In the quiet open spaces of Muldersdrift, near the Crocodile River, you can find the ultimate relaxation with the magical touch and wisdom among the natural surrounds.
The spa includes additional workshops, classes, and intensive retreats that will give you better self-care knowledge in daily life.
More info: Woodlands Spa