The festive season calendar usually starts with Glenshiel Fair, one of the most popular Christmas markets in Johannesburg. As always, it's hosted at the beautiful Glenshiel Estate in Westicliff and they'll be propping up over 80 local producers, makers and artisans for all your gift-giving needs.
A host of food vendors will join the festivities rounded out with beer, bubbles and wine also on offer, and we hear there will be live music setting the vibes.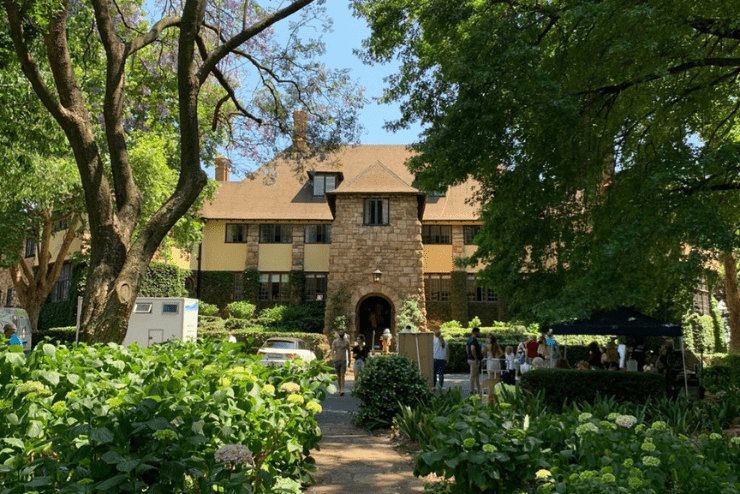 What is Glenshiel Fair about?
For the past 14 years during the last week of October, a group of small makers set up shop in the gorgeous gardens of Glenshiel Manor to showcase their best products. This market in Johannesburg boasts stall holders that travel from as far afield as Cape Town, Plett and the Natal Midlands, to offer Joburg residents some of the most stylish and 'on-trend' goods.
Luxury offerings include beautifully crafted bags, shoes and belts, clothing and scarves, gorgeous linens, table decor, jewellery, bespoke stationery and ceramics as well as handcrafted Christmas decorations and cakes.
The Glenshiel Fair is also about enormous feel-good factors with profits raised from the hosting of the event being used by the Order of St John in South Africa to further its community healthcare projects and partnerships.
Pets are not permitted at the venue, and the market operates on a card and cashless system – there are no ATMs available.
Cost: R400pp for Wednesday Night Market, includes snacks from the harvest table and two drinks. R150pp from Thursday to Sunday. Book via Quicket
When: From 25 to 29 October 2023. Wednesday, from 5pm to 9pm' Thursday & Friday, from 9am to 6pm; Saturday, from 9am to 6pm' Sunday, from 9am to 4pm
Where: Glenshiel, 19 Woolston Rd, Westcliff, Randburg
Website: glenshiel.org.za
Tel: 011 646 5520
Email: glenshielchristmasfair@gmail.com
Facebook: @GlenshielChristmasFair
Instagram: @glenshielfair