With rugby game season in full swing, keep Hyatt House Johannesburg in mind if you're in the market for one of the best spots to watch the Rugby World Cup 2023 in Johannesburg with friends or family. The aparthotel in Johannesburg has transformed their excellent dining spaces in Sandton and Rosebank to accommodate all the sports fans in the city with a special menu offer.
Their Bok Town 2023 offering brings together chilled vibes and scrumptious platters to snack on for a jolly mood to show your support for the Springboks.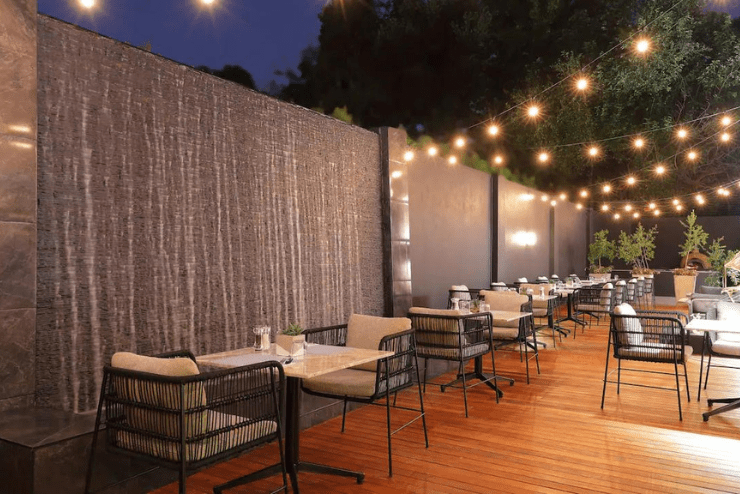 Fuss-free snack platters and braai plates at Hyatt House Johannesburg
Both The Medley in Sandton and The Collective in Rosebank are stunning restaurant options for enthusiastic rugby and sports fans to kick back while watching the Rugby World Cup 2023 Finals on large screens. On Saturday, 28 October, The Medley is getting the final match fever going with a braai at the Treehouse. The Collective in Rosebank will serve drinks throughout the day on their rooftop space that boasts a pool and great views. 
Go hungry, they've got a rock-solid menu with a range of platter options to fill the hunger pangs. From snack platters with samoosas, spring rolls, biltong and nuts to cheese plates made with local produce, and braai boards with all the faves, there's something for everyone. 
Bookings for both The Medley and The Collective at Hyatt House Johannesburg can be made through the details below.
Cost: From R200 to R280 per platter, reserve your space via Dineplan for Sandton or Rosebank, or via hyattrestaurants.com
When: Daily, from 6:30am to 10pm
Where: Hyatt House Johannesburg Sandton – 25 Ann Cres, Simba, Sandton | Hyatt House Johannesburg Rosebank – 28 Tottenham Ave, Melrose, Johannesburg
Tel: Sandton – 010 601 1234 | Rosebank – 010 476 1234
Email: central.reservations.za@hyatt.com
Website: Sandton – hyatt.com | Rosebank – hyatt.com
Facebook: Sandton – @hyatthousejohannesburgsandton | Rosebank – @hyatthousejohannesburgrosebank
Instagram: Sandton – @hyatthousejohannesburgsandton | Rosebank – @hyatthousejohannesburgrosebank