SetteBello is an authentic Italian restaurant in Johannesburg, located in the suburban surrounds of Bedfordview. Their philosophy is about bringing friends, family and loved ones together to enjoy quality, home-cooked style food, in an informal setting filled with love and laughter. SetteBello translates to 'The Beautiful Seven', a number intimately connected with new opportunities, completeness and perfection.
Their wood-fired pizzas boast the perfect crispy crust, made possible with fresh, high-quality ingredients, while pasta dishes are smothered in rich, homemade sauces prepared from scratch. Whether you're a meat or seafood lover or a vegetarian searching for mouth-watering options, Settebello's menu caters to every palate.
The team have lovingly created a relaxed atmosphere with a contemporary, modern home setting, where sitting down for a meal will feel like embarking on a journey to an Italian Nonna's kitchen – a place full of laughter, joy and authentic Italian culture. With a large play area, the kids are bound to keep themselves entertained while enjoying some delicious food.
They are also fully equipped to host special functions in one of their available function spaces.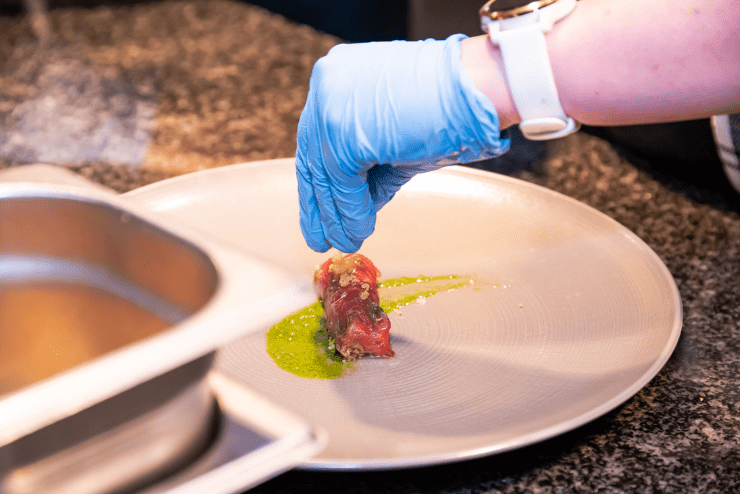 Celebrate meat with this pop-up dining event in Johannesburg
Settebello recently launched their exciting new Carne Diem evenings which take place at the La Ciccia expansion of the restaurant. These evenings offer an exquisite nine-course menu that pays homage to the art of preparing and savouring beef, showcasing Settebello's dedication to elevating meat into an art form. 
With a "family-style" seating arrangement, where approximately 40 people share a table while being served delicious meat dishes, and sides and includes a selection of wines and desserts, these evenings have proven to be a hit. Advance booking is essential.
Cost: R900pp, includes a 9-course meal. Book via call 010 035 5207 or email eat@settebello.co.za
When: 1 November, 9 November, 30 November and 21 December 2023, as well as 1 February, 29 February and 28 March 2024.
Where: SetteBello Restaurant, 7 Marais Rd, Bedfordview, Johannesburg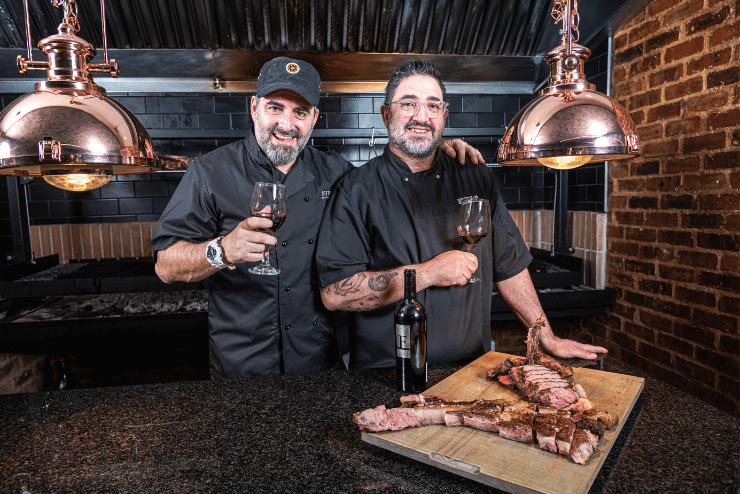 Italian-style breakfast buffet in Johannesburg
At SetteBello, breakfast is not just a meal; it's an event. Their breakfast buffet, which takes place every Saturday and Sunday morning, is a feast of tasty options. A wide menu is on offer which includes fresh pastries, cereals, fruits, sandwiches, hot breakfast options, sweet treats, fruit juices and so much more.
Every so often, the breakfast buffet options are themed. Whether you're an early bird or prefer a leisurely brunch, this buffet's got something to kickstart your day.
Cost: R155pp for adults and R70pp for kids. Book via call 010 035 5207 or email eat@settebello.co.za
When: Every Saturday and Sunday, from 8am to 11am
Where: SetteBello Restaurant, 7 Marais Rd, Bedfordview, Johannesburg
Times: Tuesday to Thursday 8am to 9pm | Friday 8am to 9.30pm | Saturday 9am to 9.30pm | Sunday 9am to 5pm
Address: 7 Marais Rd, Bedfordview, Johannesburg
Tel: 065 856 3319
Email: eat@settebello.co.za
Website: settebello.co.za
Facebook: @SetteBelloItalianClub
Instagram: @_settebello_