The Johannesburg Philharmonic Orchestra (JPO) is back with the tradition of the World Symphony Series, this time for their Spring Season 2o23 programme running from 26 October to 16 November 2023.
This four-week classical music event in Johannesburg once again promises a fresh lineup of internationally acclaimed conductors and soloists, familiar faces and exciting debut performers.   
'The World Symphony Series showcases an excellent line-up of international conductors and soloists. Our opening Gala Concert features two world-renowned artists – acclaimed conductor Justus Franz, and celebrated pianist Valentine Lisitsa, the first 'YouTube star' of classical music, who successfully converted her internet success into a global phenomenon with over 147 million views,' says Bongani Tembe, Chief Executive and Artistic Director.
This year the musical programme includes favourites by Rachmaninoff, Beethoven, Sibelius and Schubert, as well as widely performed works by Dvorak, Bruch and Elgar. There's also a special choral song by the gifted South African composer, J S Khosa.
Here is the full season lineup not to be missed: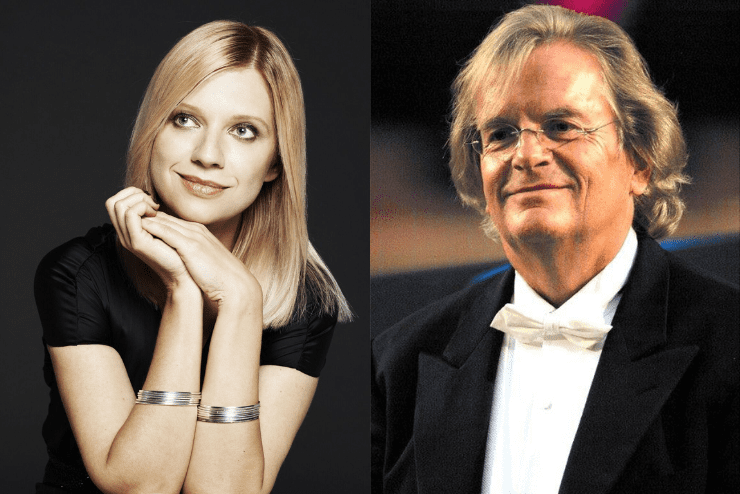 Week One
Back in 2007, pianist Valentina Lisitsa posted a recording of the Etude opus. 39/6 by Sergei Rachmaninoff and the views increased instantly. Her niche is simple – to share the history of classical music with a personal touch to a modern, savvy audience. Today her YouTube channel commands over 690k subscribers and 147 million views, and she has performed at some of the world's most prestigious stages.
Lisitsa is touching down to Joburg for a special live performance of Rachmaninoff's Piano Concerto No. 2, Op. 18 in c minor with a stirring portrayal of emotions, drama, and gentle love.
Overseeing conductor duties is Professor Justus Frantz who has been active in the music industry for more than 30 years. Frantz is the chief conductor of the Philharmonia of the Nations in Germany and is known for constantly discovering and nurturing young musical talents.
The rest of the programme for the evening includes Rossini's popular William Tell Overture which puts Precision, speed, and musicality to new heights and Jean Sibelius' Finlandia, opus 26 takes you on a moody and majestic sound journey to Scandinavia. A special performance of the late Dr Shalati Joseph Khosa's choral masterpiece, Mintirho ya Vulavula is also on the cards.
Cost: R160pp, book via Quicket
When: Thursday, 26 October at 7:30pm
Where: Linder Auditorium, 27 St Andrews Road, Parktown, Johannesburg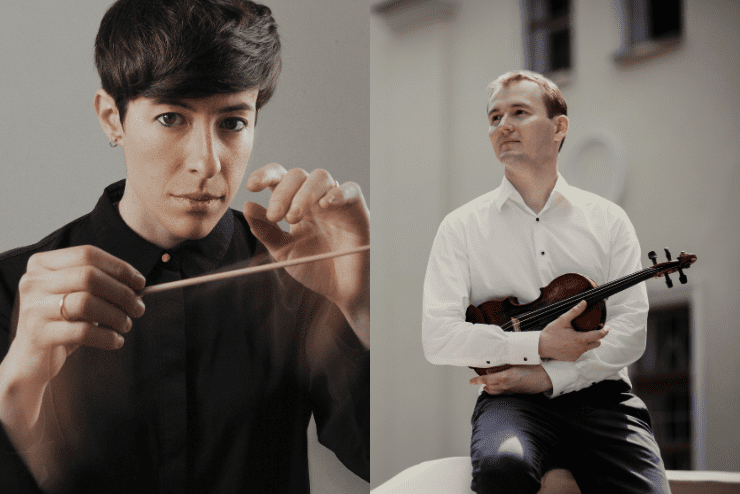 Week Two
It is the sheer brilliance that places Russian violinist Nikita Boriso-Glebsky in the world of academic music's elite. Boriso-Glebsky raked in many awards for his technical excellence and extraordinary style of performance. At the age of 14, he attended the Moscow State Tchaikovsky Conservatory and at  18, he became the youngest solo violinist in the Moscow Philharmonic Orchestra. Today Boriso-Glebsky is developing his career on the international stage with performances at top concert halls.
For his Johannesburg performance, the violinist delivers delightful melodies from one of the foremost old masters with Violin Concerto, Op. 61 in D Major by Beethoven.
Following the vein of fresh talent, Spanish conductor Irene Delgado-Jiménez oversees a performance of Beethoven's Symphony No. 3, Op. 55 in E-flat Major, Eroica' – a grand and complex work that underscores the composer's talent.
Delgado-Jiménez currently holds an Associate Fellow 2022-24 position at the foundation Taki Alsop Conducting Fellowship and currently serves as Guest Conductor of Orquestra Terres de Marca in Barcelona. Further highlights includes assisting Marin Alsop at the ORF Vienna Radio Symphony Orchestra (RSO) and a successful debut at Barcelona's Teatre del Liceu.
Cost: R160pp, book via Quicket
When: Thursday, 2 November at 7:30pm
Where: Linder Auditorium, 27 St Andrews Road, Parktown, Johannesburg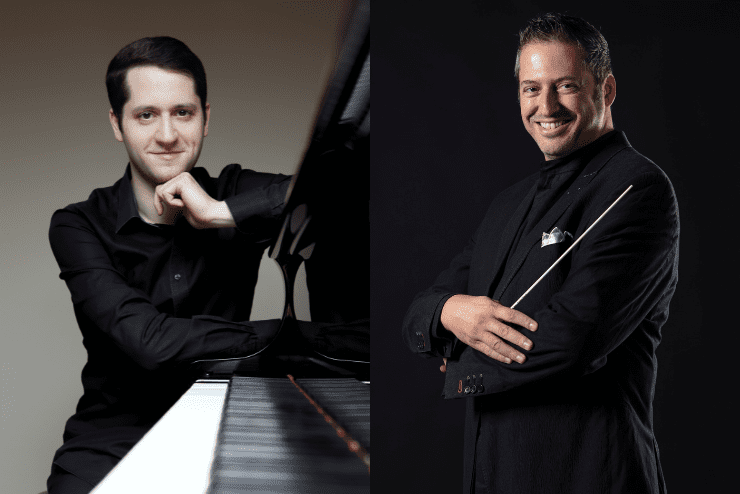 Week Three 
A sumptuous and romantic coordination of Ludwig van Beethoven's Piano Concerto No. 3, Op. 37 is the headline orchestral work for the third concert. The rest of the schedule features the obscure, underrated Symphony No. 3, Op. 51 in E Major symphony from Bruch brings baroque-style lightness to the Linder Auditorium, and 'Rosamunde' Overture which is Schubert's finest overture and one which has become one of his most famous and most popular pieces.
Soloist Nikita Mndoyants is a distinguished name in the chamber music scenes. The pianist and composer has collaborated with distinguished conductors including Charles Dutoit, Leonard Slatkin, Vassily Sinaysky, Hans Graf, Eri Klas, Dmitry Sitkovetsky, Gianluca Marciano, Bramwell Tovey, Alexander Liebreich, Alexander Sladkovsky, Alexander Rudin, Mario Venzago, Valentin Uryupin, Konstantin Orbelyan and others.
Mndoyants also has become an artist in residence at the Festival International de Musique de Wissembourg (France) since 2012, where he has overseen the performance of his own compositions and performed solo works, chamber music, and concerti.
Described by critics as 'Dynamic, vigorous, exciting and imaginative – an undisputed star who combines magnetic charisma with a skilled technique', conductor Daniel Boico is the Artistic Director and CEO designate of the Free State Symphony Orchestra in Bloemfontein. The conductor has produced exciting performances with orchestras in the U.S., Europe, Central and South America, Africa and Asia.
Boico's innate musical sensitivity paired with a keen ear and deep musicianship makes him a regular feature on Johannesburg Philharmonic Orchestra's classical music concerts.
When: Thursday, 9 November at 7:30pm
Cost: R160pp, book via Quicket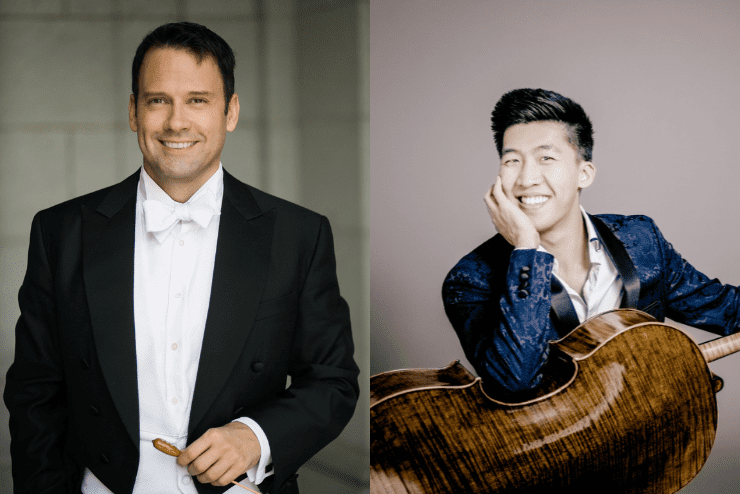 Week Four
JPO's Spring Symphony Season closes out with a contemporary English composer Edward Elgar's Cello Concerto, Op. 85 in e minor which is now famous for the iconic performance by the late Jacqueline du Pré under the direction of Daniel Barenboim
For this performance though, cellist Bryan Cheng takes centre stage alongside conductor Robert Moody for their own display of an insanely beautiful and heart-rendering work. 
Also on the programme is Sibelius' Symphony No. 5, Op. 82 in E-flat Major which takes you out into the hinterland and Dvořák's which taps into Czech folk songs for harmonic and rhythmic incidental music.
Following recent prize-winning successes at some of the world's most prestigious international competitions, including Queen Elisabeth, Concours de Genève, and Paulo, Canadian-born and Berlin-based cellist Bryan Cheng has established himself as one of the most compelling young artists on the classical music stage. Bryan plays the "Dubois" Antonio Stradivarius cello, Cremona, 1699 graciously provided to him by Canimex Inc. from Drummondville in Québec. 
The Memphis Symphony Orchestra is on the launching pad of an incredibly exciting new chapter in its history, and their current Music Director and conductor Robert Moody is at the forefront of that artistic and structural revival. Moody commissioned and conducted composer Mason Bates' first full orchestral composition, and has been instrumental in the driving performances of several of Bates' important major works for orchestra. Maestro Moody also serves as Music Director of the lauded Arizona Musicfest, one of the finest festival orchestras in North America.  
Joburgers are fortunate to catch Moody live for a one-night-only concert with the Johannesburg Philharmonic Orchestra.   
When: Thursday, 16 November at 7:30pm
Cost: R160pp, book via Quicket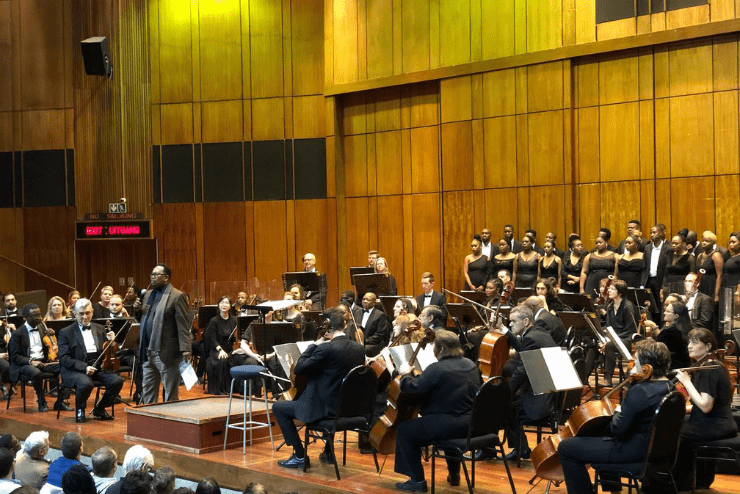 The Pre-Concert Talks are back again
Plan your evening carefully and be sure to join the Pre-Concert Talks that run before each concert at 6:30pm. Deano Maduramuthu, previously from the Morning Drive on Classic 1027 hosts an informative and engaging way to learn about the music before your concert. 
The talks touch on music theory, guided listening and the program's historical and cultural context. Entrance to the talks is free and all patrons are welcome.   
27 Degrees restaurant right next to Linder Auditorium serves dinner from 5pm and secure and convenient parking is available.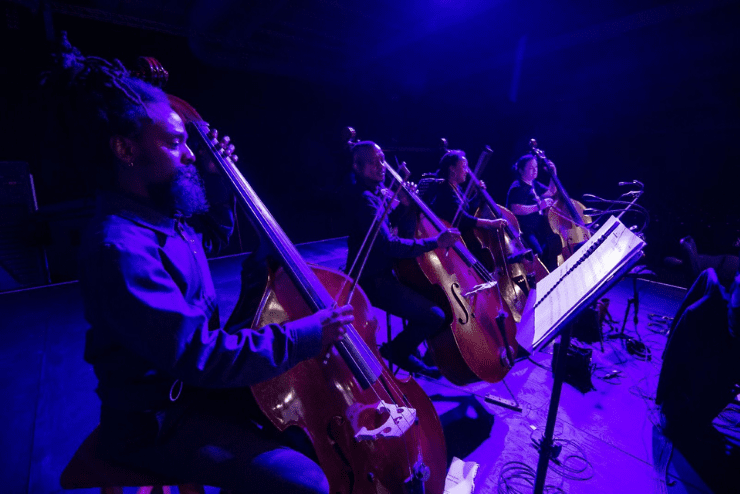 Who is JPO?
The Johannesburg Philharmonic Orchestra (JPO) is a not-for-profit company that is invested in identifying and nurturing local talent and skills in the city's creative community. Their seasonal concerts and regular collaborations are prime markers of using classical music to bring people together.
When: From 17 to 31 August, every Thursday from 7:30pm
Where: Linder Auditorium, 27 St Andrews Road, Parktown, Johannesburg
Website: jpo.co.za
Tel: 011 484 0446
Email: info@jpo.co.za
Facebook: @JohannesburgPhilharmonicOrchestra
Instagram: @johannesburgphilharmonic