Stage veteran Jonathan Roxmouth and The Johannesburg Big Band are spreading the festive cheer this Christmas in Johannesburg with Swingle Bells, a limited run of live concerts running at The Teatro from 15 to 24 December 2023.
This production marks five years since local musical theatre and international concert entertainer, Jonathan Roxmouth took the stage at Teatro at Montecasino. Roxmouth has made his mark in major musical productions such as Key Change, The Phantom of the Opera, West Side Story, and The Musicals in Concert. This time around he's joined by the highly acclaimed 19-piece Johannesburg Big Band conducted by Adam Howard from Howard Audio.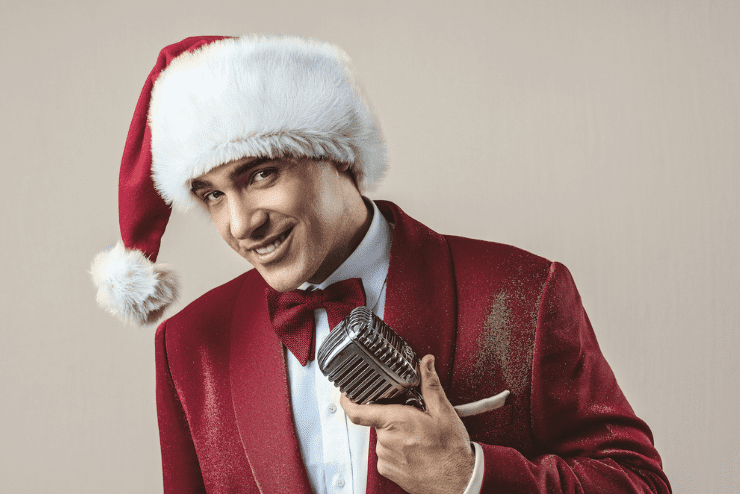 What is Swingle Bells about?
Audiences are in for a heartwarming treat, with a splendid blend of family-friendly entertainment that encompasses cherished traditional Christmas carols like 'Deck the Halls' and 'We Wish You A Merry Christmas.' Additionally, the show offers fresh and exciting renditions of classics such as 'Frosty the Snowman,' 'Rudolph the Red-Nosed Reindeer,' and 'Santa Claus is Comin' To Town.' Amidst all the festive cheer, expect numerous surprises, beloved classics, and nostalgic hits.
In 2020, Jonathan Roxmouth and The Johannesburg Big Band embarked on a remarkable journey to record their Christmas album, Swingle Bells, at the Howard Audio studios. Both are overjoyed to bring these enchanting recordings to life on the Teatro stage in a spectacular fashion.
Jonathan Roxmouth reflects on this special endeavour, saying, 'Recording 'Swingle Bells' during the pandemic was like a beacon of light during a very dark period. Witnessing these world-class musicians reuniting after so long added a unique charm to the album. To now perform this music live at the Teatro is beyond words – and I'm known for being a bit of a chatterbox! Christmas is my favourite time of the year, and being able to do this concert series at home is the greatest gift I could have ever wished for.'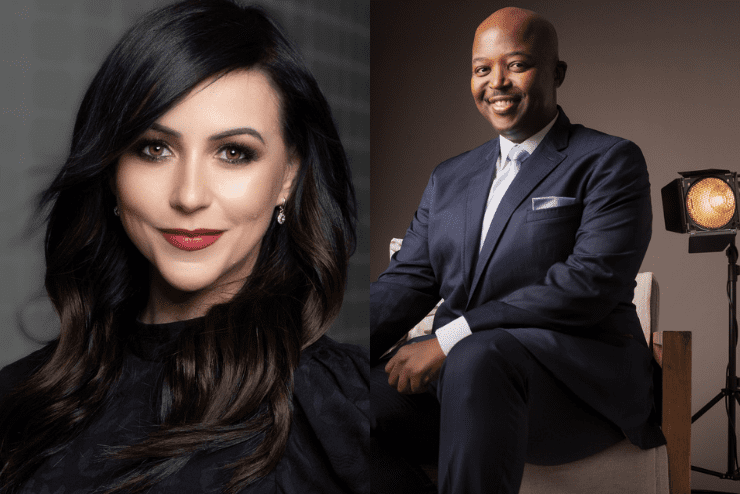 Guest artists to look out for
Onstage, Jonathan and the Johannesburg Big Band will share the limelight with special guest artists Timothy Moloi and Monique Steyn, infusing their incredible vocal talents into the performance, and adding a distinct local brilliance.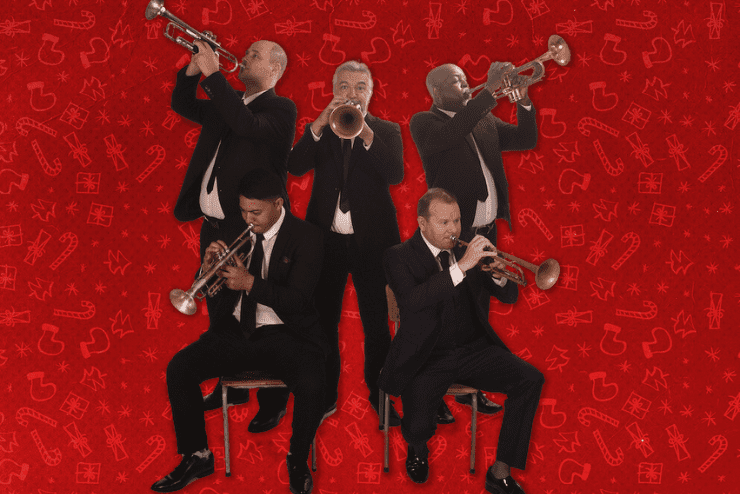 A new one-of-a-kind concept from Howard Audio
Swingle Bells represents the inaugural production from Howard Events, a subsidiary of the esteemed Howard Audio, helmed by the dynamic duo of the industry, Adam and Belinda Howard.
Adam Howard reflects on the journey: 'Ever since we founded the Johannesburg Big Band in 2011, we've been a part of numerous prestigious corporate and public events. During this time, Howard Audio recorded all of Jonathan's 11 studio albums. In 2020, we embarked on our first collaborative venture with the Johannesburg Big Band – 'Swingle Bells,' which garnered a SAMA award nomination.'
He goes on to explain their natural progression: 'Becoming Executive Producers of our unique concept was the next step. And what better venue to bring this album to life on stage than Jozi's premier theatre, The Teatro at Montecasino?'
Adam and Belinda's unwavering passion is the driving force behind their success, and it's a testament to everything they undertake. Howard Events is no exception, promising to deliver top-tier live musical entertainment, offering audiences a one-of-a-kind musical experience.
To enhance the production, Howard Events has enlisted the expertise of Collett Dawson from The CoLab Network as Associate Producer for 'Swingle Bells.'
'We're delighted to collaborate once more with The CoLab Network and Collett Dawson,' muses Adam Howard about the partnership. 'Our journey dates back a decade, with the first public appearances of the Johannesburg Big Band taking place at the Lyric Theatre through The CoLab Network.'
Collett Dawson adds, 'What better way to commemorate the ten-year association between the Johannesburg Big Band and The CoLab Network than by joining forces again to present Joburg audiences with this Christmas Spectacular.'
Swingle Bells runs from at The Teatro, Montecasino for eight performances only from 15 to 24 December 2023.
Cost: Tickets range from R200pp to R310pp, and bookings are at Webtickets or at Pick 'n Pay outlets. Discounts for groups of 10 or more, senior citizens, scholars and students apply. 
When: Running from 15 to 24 December 2023. Fridays at 7:30pm, Saturdays at 2pm and 7:30pm & Sundays at 2pm
Where: The Teatro, Montecasino, Teatro Rd, Fourways, Johannesburg
Tel: 082 653 1338
Email: collett@thecolabnetwork.com
Facebook: @HowardMusicSA
Instagram: @johannesburg_big_band