The results are in for Laphroaig's Taste Trailblazers challenge and Acid Food and Bar took home the winning prize. The Scottish whisky label went on a multi-month journey of pop-up food and drink pairing experiences at some of the best bars and restaurants in Johannesburg and beyond, and finally settled on a winner.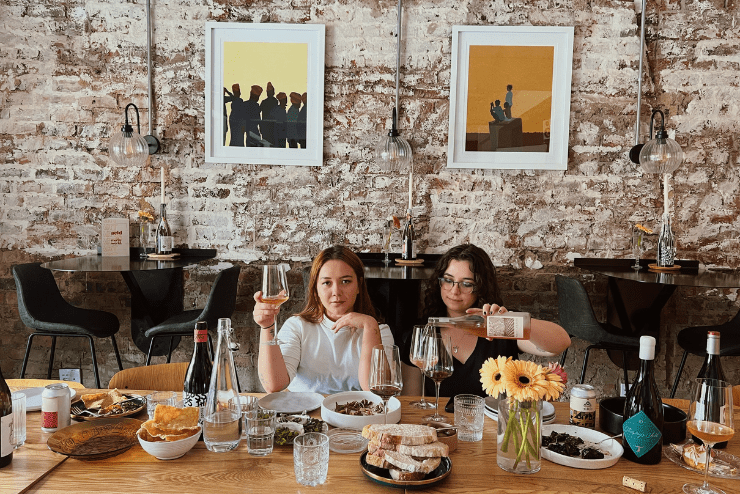 What is Laphroaig's Taste Trailblazers all about?
Laphroaig challenged participating chef-and-bartender teams in Johannesburg and Cape Town to join on a creative journey while conceptualising and serving a menu of dishes and drinks that highlighted the unforgettable flavours of peat, salt, and fire. 
Their mission was to create a truly immersive and memorable dining experience for guests while pushing the boundaries of taste. These teams engaged in friendly competition with culinary partners from across South Africa, with the ultimate goal of being crowned the Taste Trailblazers of South Africa.
The competition kicked off in April 2023, and from June to September 2023 the shortlisted venues hosted Trailblazer self-hosted dinners, captivating diners with their innovative use of peat, salt, and fire. Laphroaig's brand ambassador Steven Zylstra and a panel of judges attended these nationwide dining experiences to unlock South Africa's finest Taste Trailblazers.
The top chef and bartender are awarded the grand prize—a once-in-a-lifetime trip to Fèis Ìle 2024, the renowned Islay Whisky Festival.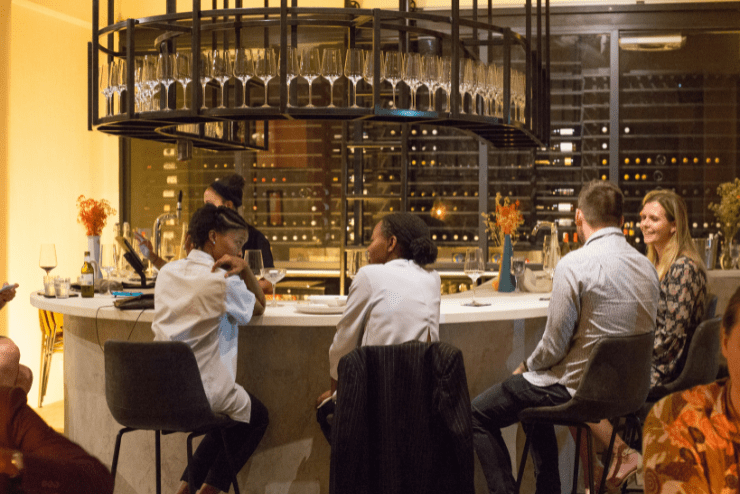 How did Acid Food & Wine Bar win?
Acid Food & Wine Bar in Parkwood slid into first place with their exceptional culinary offering centred around a thoughtfully curated 3-course, 8-dish tasting menu. Each course was meticulously paired with distinctive Laphroaig drinks and crafted from fine wines to enhance the overall dining experience. 
The menu for the evening drew inspiration from the concept of 'funky' while embodying elements of offbeat creativity, umami richness, unconventional culinary techniques, and the use of unfiltered ingredients. 
A private diner who attended the Acid Food & Wine Bar dinner says 'Acid Food & Wine Bar, known for its commitment to exploring unique wine and culinary experiences, truly outdid themselves – the evening was an adventure of taste and a celebration of creativity! The collaborative effort with Laphroaig Single Malt Scotch Whisky to create a menu that celebrated these core elements was a testament to their dedication to pushing culinary boundaries. The restaurant's warm and welcoming ambience added an extra layer of charm to the evening, making it a memorable evening that I will fondly remember.'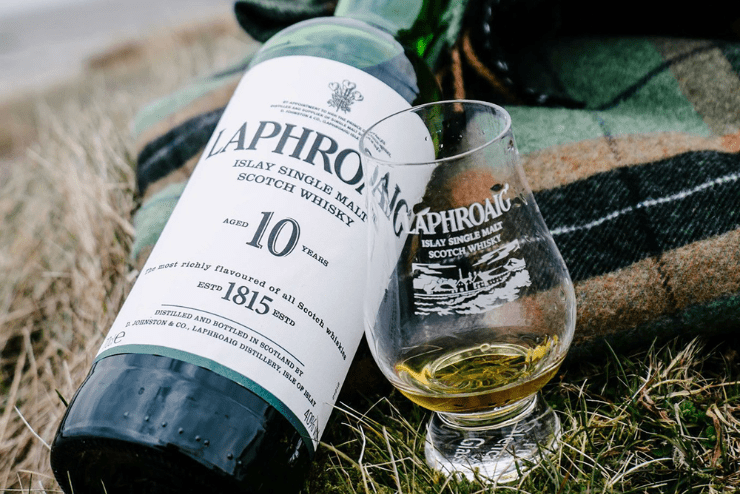 All about Laphroaig whisky!
Regarded as the world's top-selling family of Islay Single Malt Scotch Whiskies, the Laphroaig family takes pride in its exceptional range of offerings, which include Laphroaig® 10 Year Old, Laphroaig 10 Year Old Cask Strength, Laphroaig® Quarter Cask, Laphroaig® 18 Year Old, Laphroaig® 25 Year Old, Laphroaig® Select, and Laphroaig® Triple Wood. 
Each expression reflects the brand's commitment to crafting whiskies with a unique and unforgettable character.