The team at Sir Fruit are taking home entertaining to new heights with their range of proudly local and incredibly delicious Luckybird cocktail mixers. Sir Fruit has been the go-to for premium all-natural juices for over 30 years. This new range of delicious cocktail mixers takes the effort and intricacy out of crafting stunning cocktails in the comfort of your own home. 
Forget shaken not stirred. Forget forty different ingredients. These nifty mixers are perfect for the complete beginner to create and serve some great cocktails at your next lunch, game day, or home occasion.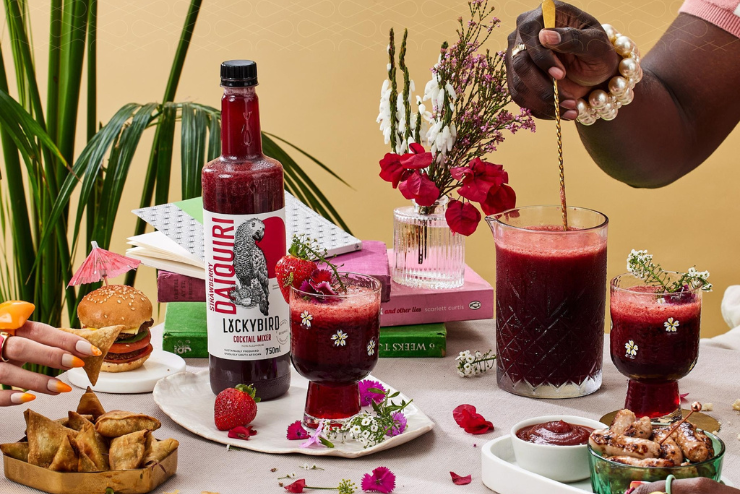 How to use Luckybird cocktail mixers
The process is simple – shop online or at most bottle stores for Luckybird cocktail mixers, add your own alcoholic or non-alcoholic spirit of choice and simply mix. Fresh garnishes such as blueberries, citrus slices, or mint can be added for a creative touch. 
The flavour variants on offer include a great selection of classic mixes to make the perfect Mojito, Strawberry Daiquiri, Margarita, Cosmopolitan and Paloma. Each bottle contains fifteen servings. They've put in the effort, they've worked out the ratios, they've found the quality ingredients, and all you need to do is twist, shake and pour.
Where to get it: Shop online, or at most bottle stores
Email: hello@luckybirddrinks.com
Website: luckybirddrinks.com
Instagram: @luckybird.drinks
Facebook: @LUCKYBIRD.DRINKS