Keep 8 to 12 November 2023 free for Joburg Fashion Week (JFW), showing African fashion at multiple venues across Johannesburg to highlight the city's strengths as a cultural and economic hub. This unique fashion showcase is produced by Africa Fashion International (AFI) as a celebration of Pan-African fashion. The event features talented designers and fashion creatives from the African continent and the African diaspora showing their newest collections at the Forum I campus in Bryanston, with side events hosted at various locations across the City of Joburg.
Johannesburg is recognised as a significant Fashion Capital by Language Monitor, including 63 other cities such as Cape Town, London, New York, Paris, and Milan amongst others. This makes Jobzi an important location for fashion weeks and venues are selected to highlight the vibrant culture of fashion and commerce.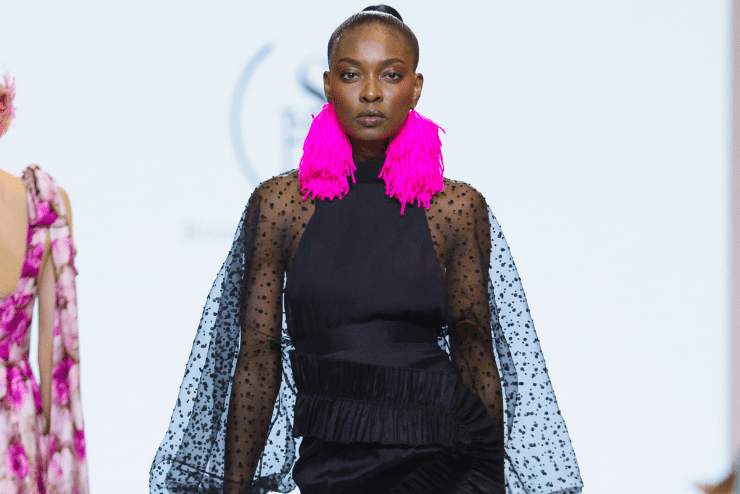 Meet and network with the African fashion community
Some of Africa's pre-eminent fashion designers are showing their latest collections against an intimate backdrop. The Forum I campus boasts elegant and functional spaces with state-of-the-art technology which allows for an exquisite backdrop and canvas.
'At the centre of our work at AFI, are our customers and stakeholders especially, designers whose work we celebrate. We aim to provide exceptional service and experience to our customers and partners. the forum I campus in Bryanston, is an excellent venue for a great experience and for meeting and networking with people from across sectors,' says Dr Precious Moloi-Motsepe, the executive chairman of AFI.
Unique shopping experiences to look out for at Joburg Fashion Week
The AFI Marketplace set up in the garden area is an exclusive shopping experience that gives fashion lovers unique access to a small group of exhibitors selling products such as fashion accessories, wellness, and beauty goodies.
With the holiday season around the corner, AFI has become the go-to 'Shop the Runway' place for all holiday shopping and other needs for holidaymakers and ready-to-wear clothes straight from the runway.
'AFI has created a solid platform not only to develop and showcase talent and innovation from the global south but to also drive commerce,' says Dr Precious Moloi-Motsepe, founder and executive chairman of AFI. 'We are on a mission to develop an ecosystem that enables the development and growth of the business of Fashion on the African continent, serving as a bridge between African creatives and the global fashion market,' she adds.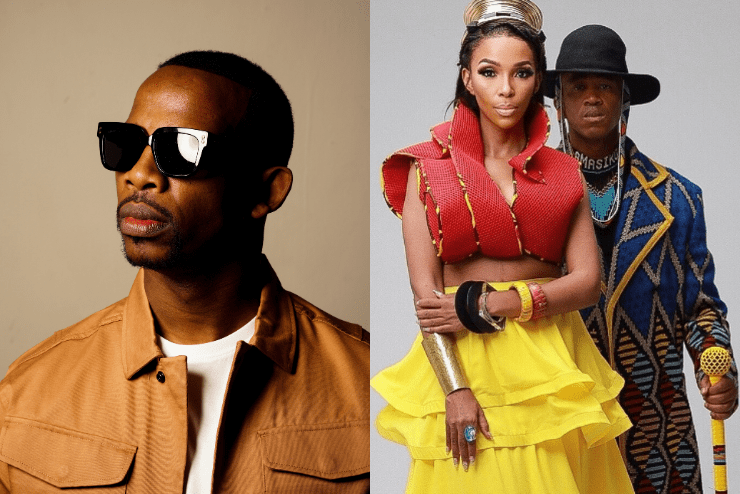 Live music and DJ performances
AFI expands on their focus to drive African talent with some of South Africa's top acts performing each day at Joburg Fashion Week at the forum | the campus in Bryanston. From R&B sensation Lloyiso to the prince of amapiano, Young Stunna, and local icons Mafikizolo and Grammy-winning musician Zakes Bantwini, the stage is set for unforgettable performances that will elevate this event to new heights.
Lloyiso, known for his distinctive voice and global fanbase, will kick off the festivities on Thursday, 9 November. His soulful melodies and chart-topping hits promise to set the tone for an unforgettable evening. On Friday, 10 November, Young Stunna, acclaimed as the prince of Amapiano, will command the stage with his infectious beats and electrifying presence. His performance is bound to keep the energy at an all-time high.
Saturday, 11 November, sees the legendary Zakes Bantwini gracing the stage. Fresh off his remarkable Abantu Festival performance, Zakes Bantwini is set to captivate the audience with his Grammy-winning talent and electrifying showmanship.
The grand finale on 12 November features an epic performance by the dynamic duo, Nhlanhla Mafu and Theo Kgosinkwe of Mafikizolo. Their timeless classics and show-stopping stage presence will bring Joburg Fashion Week to a spectacular close.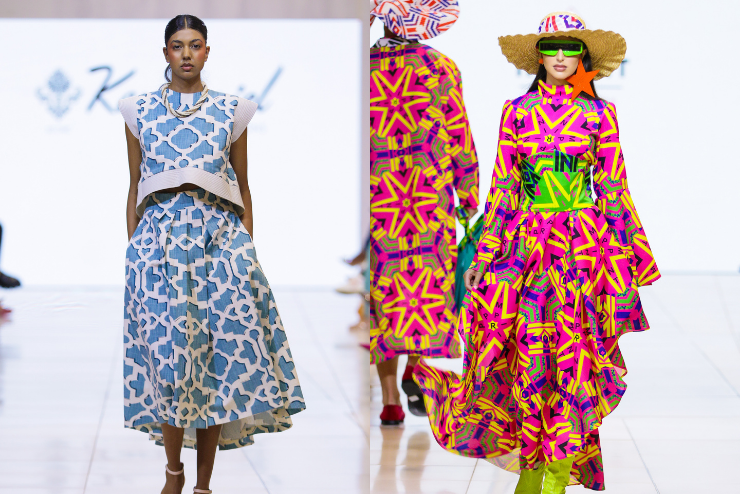 How to get tickets?
Tickets for Joburg Fashion Week are available via Quicket. There's a special offer – buy 3 tickets and get 1 free. Single-day tickets per show starts from R350pp and an All-Day Pass at R1000pp.
The All Day Access to Shows is valid for 1 day only and filled with four jaw-dropping runway shows. An exclusive AFI Marketplace gives guests the opportunity to be one of the first to get their hands on the latest fashion pieces fresh off the runway. Keep an eye out for the 'Fresh Off The Runway' section where you can secure the hottest trends before they hit the stores.
All Day Access ticketholders also receive two Joburg Fashion Week cocktails, a specially curated cocktail to toast to an unforgettable evening of fashion, style, and pure glamour. 
When: From 8 to 12 November 2023, various times
Where: The Forum Company, 57 Sloane St, Bryanston, Sandton
Website: africanfashioninternational.com
Tel: 011 324 1500
Email: info@afi.za.com
Facebook: @africanfashioninternational
Instagram: @afi_sa