Iconic South African fashion label MaXhosa Africa showcased Laduma Ngxokolo's futuristic collection for Spring/Summer 22.24 in Cape Town. The brutalist and steampunk basement level of Zeitz MOCAA served as the runway platform for the showcase.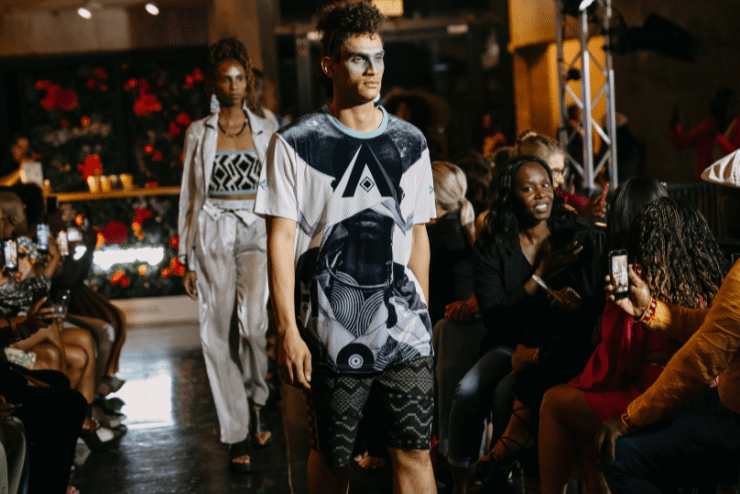 MaXhosa Africa's stylistic glimpse into the future
In a mesmerising display, the South African fashion brand breathes life into a vision of tomorrow, drawing inspiration from African folklore, spirituality, and intertwining it with elements of astrology. 
The collection introduced several standout pieces poised to become timeless classics for the brand, including panelled knit dresses and patchwork accents on dresses and suits. 
Aptly named A.S.T.O. (African Space Travellers Organisation), the full collection features an epic line-up of 80 unique looks. This range effortlessly merges tradition with innovation, introducing new additions like summer-ready printed t-shirts, creative use of quilt-like patterns on dresses and suits, and a vibrant mix of colours that subtly clash to create an eye-catching effect.
Swimwear pieces also make a debut, with designs incorporating the luxury fashion house's signature monogram patterns, and given a new twist with cutouts and coverups. Shop the full range at MaXhosa Africa's boutique in Johannesburg or online.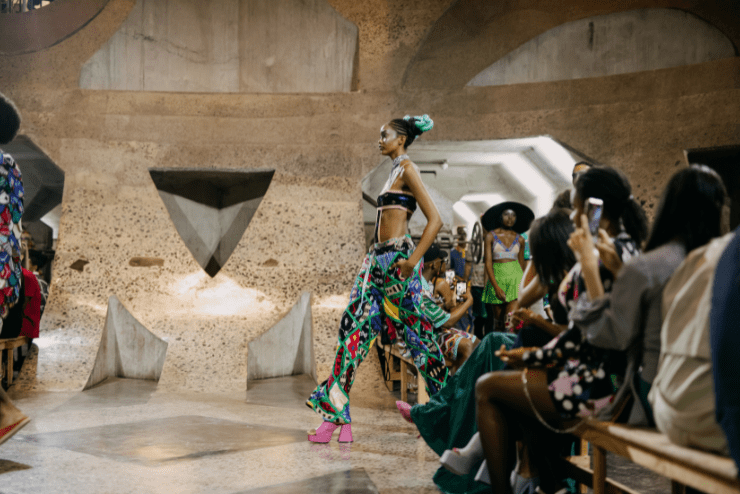 Architectural glam at Zeitz MOCAA in Cape Town
The A.S.T.O. runway presentation marked the brand's very first solo show in Cape Town, and the waterfront location was chosen to complement their store at the V&A Waterfront. 
Zeitz MOCAA, with its futuristic architectural design, served as the ideal venue to bring together prominent figures from Cape Town's fashion, design, and art community. The institution's support for contemporary African creativity fits perfectly with MaXhosa's vision. 
'MaXhosa Africa is at once a heritage brand and a brand that reflects the Zeitgeist in Africa, bringing the stories of the continent to an international community,' says Laduma Ngxokolo. 'It reflects our journey as we break out of the continent to find permanent spaces globally. We are in the business of pushing boundaries while continuing to honour our African heritage and style,' he continued. 
Where to get it: Shop at MaXhosa Africa's retail store at Mall Of Africa, Lone Creek Cres & Magwa Cresent, Waterfall City,Midrand, Johannesburg, or online
Email: info@maxhosa.africa
Website: maxhosa.africa
Instagram: @maxhosa
Facebook: @MAXHOSA