Whether it's enjoying a casual hike, visiting a museum or learning more about South Africa's rich cultural history and landscape, there are many activities and free things to do in Johannesburg. Have fun with family and friends exploring these spectacular outdoor areas and landmarks. From picturesque guided tours to in-depth sights of art and history, these free offerings have something special lined up for everyone.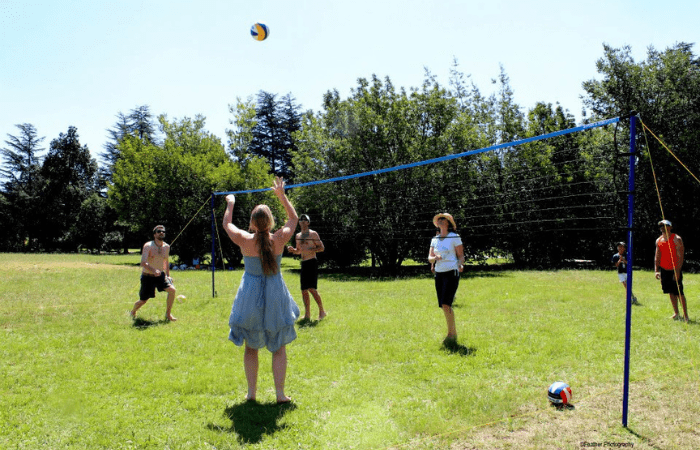 Johannesburg Botanical Gardens
The Johannesburg Botanical Gardens, situated in the suburb of Emmarentia, span across 125 hectares, making it one of the largest urban green spaces in South Africa.
Visitors can explore themed gardens that includes a succulent garden, a Shakespeare garden and a medicinal garden, each offering insights into different aspects of botany. The Rose Garden is a notable highlight, showcasing a variety of rose cultivars. The park is a popular picnicking site and you can take a break from the city to take a walk, jog or ride a bike.
Guests can enjoy various activities for free! Birdwatchers will find a variety of avian species to sight and guests can also enjoy the Emmarentia Dam for water sports such as canoeing, fishing and sailing small boats. The Johannesburg Botanical Garden also hosts educational programs, workshops, and events focused on horticulture and conservation.
Where: Olifants Rd, Emmarentia, Johannesburg
Opening hours: Daily 7.30am to 6.30pm
Hike in the Melville Koppies
The Melville Koppies – located in the heart of Johannesburg – are part of a protected nature reserve spanning approximately 160 hectares. Hiking trails wind through the koppies, offering both casual strollers and avid hikers an opportunity to explore the terrain. Guided tours for small groups are available at no extra cost on Sunday sessions.
The nature reserve is a Johannesburg City Heritage Site and a great place to enjoy outdoor activities too. For history enthusiasts, the site is of archaeological significance, with evidence of early human habitation dating back over 250 000 years. Guided tours provide insights into the rich cultural heritage of the area.
Photographers and nature lovers have the opportunity to view the picturesque vistas and the chance to capture the urban skyline against the idyllic surrounds.
Where: Melville Koppies, Waterval 211-Iq, Randburg, Johannesburg
Opening hours: Daily 8.30am to 3pm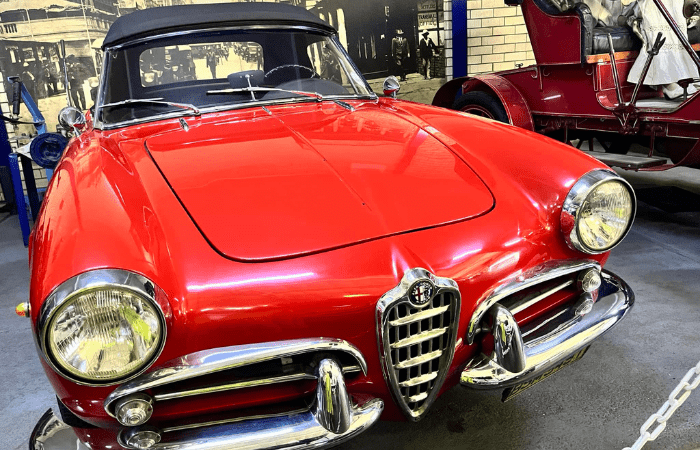 James Hall Museum of Transport
The James Hall Transport Museum, located in Johannesburg, offers a comprehensive glimpse into the history of transportation in the region.
It showcases the evolution of transportation from the late 19th century to the present day. Visitors can explore a diverse array of meticulously preserved automobiles, including cars, trucks, buses and motorcycles. Among the notable highlights are vintage fire engines, early horse-drawn carriages and a variety of commercial and military vehicles.
Where: Pioneers' Park, 193 Rosettenville Rd, La Rochell
Opening hours: 9am to 5pm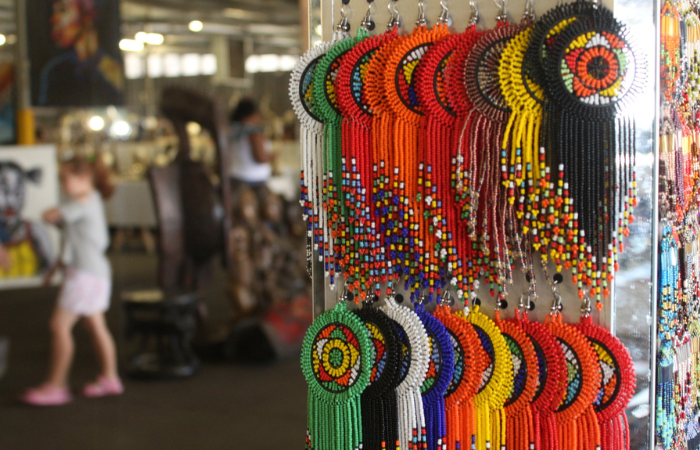 Rosebank Sunday Market
Rosebank Sunday Market is a weekly market with over 200 stalls found on the rooftop of Rosebank Mall. The market provides an offering of gourmet food, original clothing, handmade crafts and live music.
The market has a bit of everything, from unusual antiques and bric-a-brac to vintage, modern and traditional fashion, art and local design. Guests can delve into a diverse selection of food and so much more.
Where: 50 Bath Ave, Rosebank, Johannesburg
Opening hours: 9am to 4pm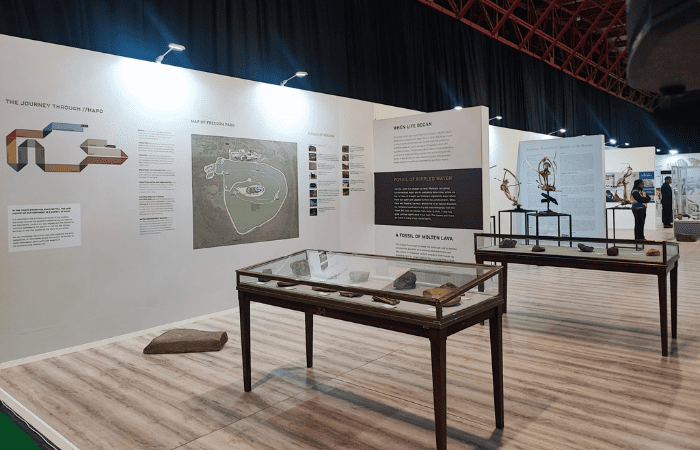 Freedom Park
Freedom Park in Soweto, Johannesburg, is a poignant and historically significant tourist attraction that commemorates South Africa's struggle for freedom and democracy.
Visitors can explore the expansive park free of charge, immersing themselves in its thought-provoking exhibitions, sculptures, and memorial sites.
Guided tours, led by knowledgeable staff, are available at no cost. Providing deeper insights into the park's symbolism and historical context. These tours enhance the visitor experience by offering a guided narrative through the various exhibits and installations.
Where: Vent Str, Devland, Soweto
Opening hours: Mon – Sun | 8am to 4.30pm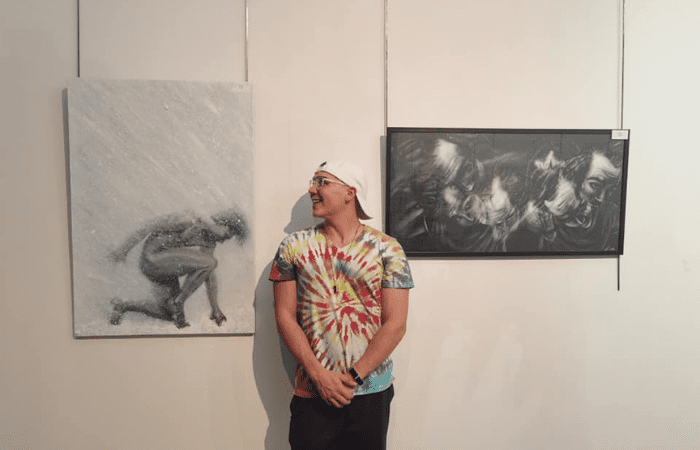 Pretoria Art Museum
With free entrance on first Saturday of every month, guests can visit the Pretoria Art Museum to view a variety of exhibits and historic artworks.
The museum's architecture blends harmoniously with its natural surroundings, creating a tranquil atmosphere for visitors to immerse themselves in the art. Additionally, the grounds offer a peaceful garden setting, providing a pleasant space for reflection.
Where: Cnr Franscis Baard & Wessels St, Arcadia Park, Arcadia, Pretoria
Opening hours: Tues – Sun | 10am to 5pm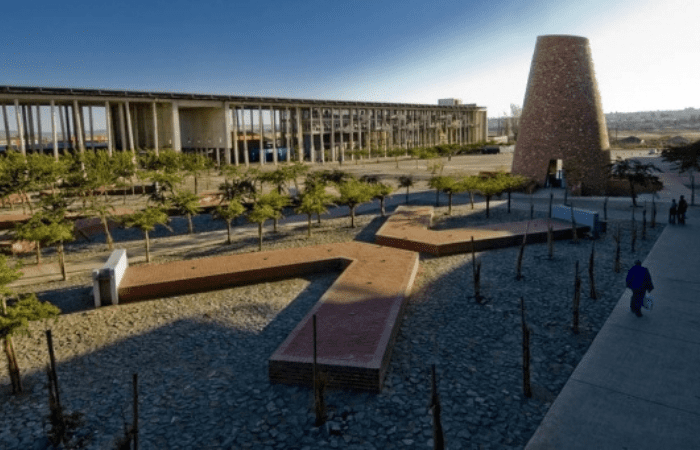 Kliptown Open-Air Museum
The Kliptown Open Air Museum, situated in Soweto, Johannesburg, offers a journey into the historical and cultural fabric of South Africa. This outdoor museum is located at the site where the Freedom Charter, a pivotal document in the struggle for democracy was adopted in 1955.
The museum's open-air format allows for a reflective and immersive experience. Visitors can explore the various exhibits, which depict scenes from the past, paying tribute to the individuals who played significant roles in the fight against apartheid.
The site's resonance with significant events in the country's history makes it an important destination for understanding the struggle for justice and equality in South Africa.
Where: Walter Sisulu Square, corner Union Avenue and Main Road, Kliptown
Opening hours: Mon – Fri |10am to 5pm
What are your favourite things to do FOR FREE in Joburg and Pretoria? Let us know by emailing editor@whatsoninjoburg.com.