​​On the outskirts of Midrand lies Herb Land, an expansive leafy wonderland where you can find just about everything you could want for your garden and more. When you've chosen your pots, seedlings to nurture, and planters to greenify your living space, head into the Herb Cafe with a bonus fenced kids' playground right outside. Their menu offers breakfast and lunch with a special selection of vegan and vegetarian options, and the cafe serves up good coffee.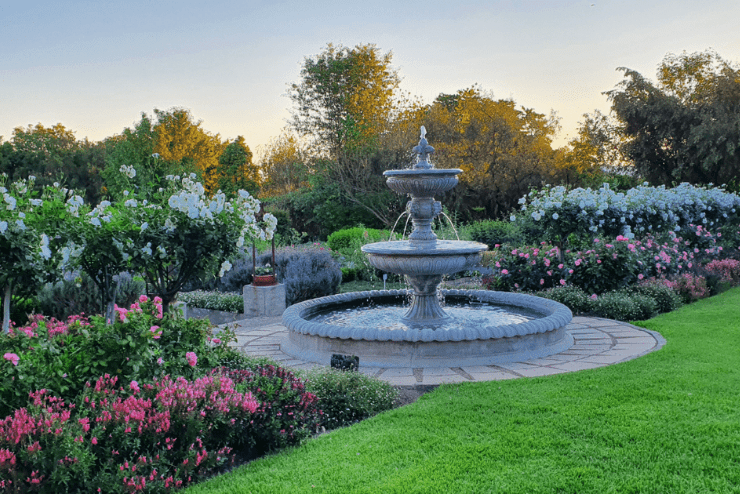 More about Herb Land
Herb Land nursery in Johannesburg is not your average garden—it's a place where people of all ages can dive into the fantastic world of herbs. You get to learn the ropes of growing and using these green wonders for a healthy lifestyle.
The Herb Association of South Africa, led by the amazing Janet Visee, picked Herb Land as their go-to training spot and headquarters. The team is all about spreading the herbal benefits for everyday living. They hosted the first-ever Herbal Happening in April 2009—a three-day bash packed with herbal education, cool products, and total well-being.
You can browse a wide range of house plants for your interiors, gardening tools and other essentials to shop, or chat with one of the experts on how to troubleshoot growing pains for your greens. 
Herb Land isn't just a garden—it's a green sanctuary of herbal epicness, a cafe space to unwind, and a playground for the kids to let loose.
Eat and drink and the Herb Cafe
Enjoy the quiet atmosphere of Herb Land while treating your taste buds to delightful culinary experiences. The Herb Cafe, nestled on a covered deck just beyond the garden, invites you to tuck into delicious eats and drinks.
Start your day with breakfast delights available from 9am to 11:30am, featuring options like English field breakfast, muesli with fresh fruit and yoghurt, open sandwiches, and tempting sweet treats. For lunch, served from 12pm to 4pm, explore a diverse menu offering wholesome meals, light fare such as freshly baked quiche, and flavourful homemade burgers.
Despite being primarily a garden centre, Herb Land boasts some solid WiFi access, making it an ideal spot to unwind. Whether you're relishing a hearty grilled beef panini or a slice of decadent baked cheesecake with berry coulis, the panoramic view of the gardens adds an extra layer of enjoyment to your experience.
When: Wednesday to Sunday. Breakfast from 9am to 11:30am; Lunch from 12pm to 4pm
Where: Herb Cafe at Herb Land
Website: herbland.co.za | Email: herbcafe@herbland.co.za | Tel: 082 465 5561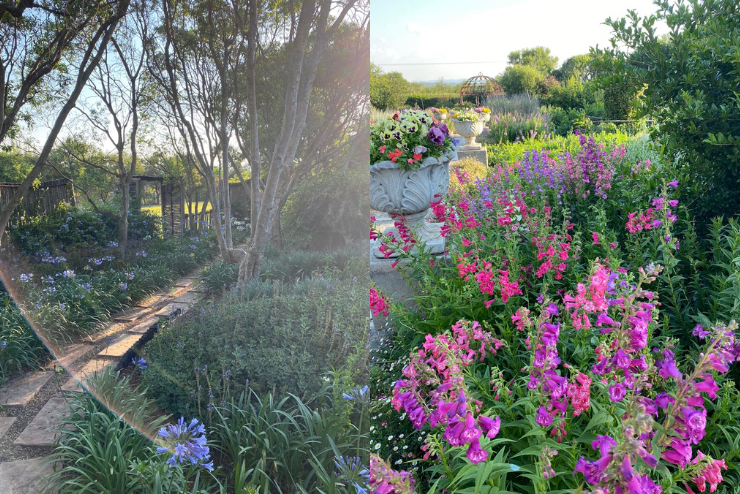 Self-guided garden walks
Ditch the demands of daily life and immerse yourself in a journey of body, mind, and spirit as you explore the enchanting Sensory Spiral Herb Garden at Herb Land. This uniquely designed labyrinth draws inspiration from the principles of Herbalism, Colour, and Aromatherapy. Take each step with mindfulness while embracing different textures, tastes, scents, hues, and sounds that make this garden truly memorable.
The spiral, a primal form of a labyrinth, symbolises a spiritual odyssey, where the entrance signifies birth and the centre embodies inner divinity, knowledge, or enlightenment. Start your walk from the east, a high-energy point symbolising activity and daily hustle. This self-guided walk promises a mindfulness reboot that prepares you to take on the world. 
All living beings rely on plant material to thrive, extracting minerals from the soil, and producing the fruits and seeds that keep us alive. Plants, in turn, absorb carbon dioxide and release oxygen, providing the essentials for life. They also offer the food and medicine crucial to our existence.
Things to do with kids at Herb Land
Discover the perfect haven for you and your little ones to unwind in a safe and serene natural environment. The Playard at Herb Land lets the kids frolic freely, scaling heights, swinging, sliding, and indulging in unbridled play, all within the heart of this green space. 
And when the hunger pangs hit, treat yourself and the little ones to delectable delights at the on-site, family-friendly cafe. Nestled beside the enchanting Herb Land, this play area offers a harmonious blend of outdoor fun and a connection to nature's bounty, providing children with an immersive experience of the goodness of the natural world.
When does Herb Land open?
Herb Land as well as the Centre and Playard space is open from Wednesdays to Sundays from 9am to 4pm. Breakfast is served at the Herb Cafe from 9am to 11:30am, and lunch from 12pm to 4pm. Advance booking for the cafe is preferred.
When: Wednesday to Sunday, from 9am to 4pm
Where: Herb Land, 264 Summit Rd, Bridle Park, Midrand, Johannesburg
Tel: 010 013 2486
Email: info@herbland.co.za
Website: herbland.co.za
Facebook: @HerbLandSA
Instagram: @herbland_sa