Share the love of the most magical time of the year with a host of festive things to do in Johannesburg. There's so much on offer, from theatre shows and musical performances and a range of entertainment to enjoy. It's all about the cheer and sharing the love of Christmas by spoiling the kids, family and friends with the magic of the holiday season.
There are immersive and decorative light activations, markets to enjoy to find some great dining and beverage options, and the music of Christmas is serenaded at each event making it all the more cheerful. So tag along with family, the kids and friends to celebrate everything we love about festive and Christmas.
See also:
Festive things to do in Johannesburg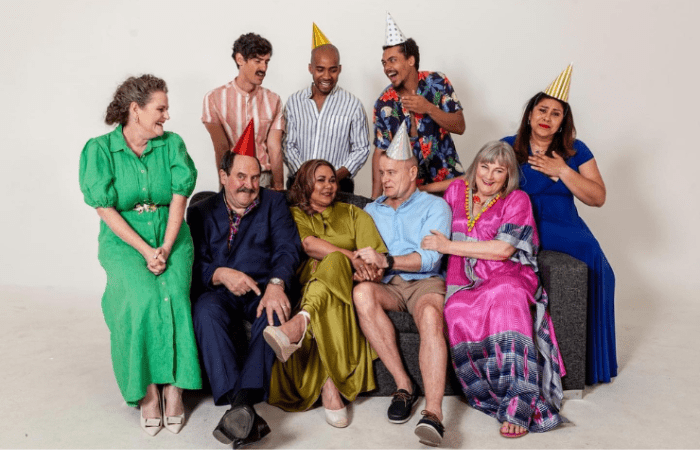 A Marry Little Christmas
The comedic side of Christmas
Joburgers are in luck to watch the debut staging of Greg Homann's A MARRY LITTLE CHRISTMAS, a fresh new romantic comedy theatre that unpacks a witty story of love, family and festive traditions.
Arnold Hartmann is a 45-year-old man with big plans to propose to Natalie Cloete before hosting the perfect 'traditional' Christmas lunch to unify his and her family. But a nightmare has caused him to oversleep, and before he can build up the courage to pop the question, the two families have started to arrive …
This hilarious new South African play conceived by Greg Homann is set on an unnamed golf estate somewhere on the Northwest edge of Johannesburg and promises to be the heart-warming holiday comedy you need at the end of this year. READ MORE
Cost: Tickets range from R150pp to R250pp, and bookings are at Webtickets or at Pick 'n Pay outlets. Discounts for groups of 10 or more apply
When: Running from 29 November to 24 December 2023. Fridays at 7:30pm, Saturdays at 2pm and 7:30pm & Sundays at 2pm
Where: John Kani stage at The Market Theatre, 56 Margaret Mcingana St, Newtown, Johannesburg
Website: markettheatre.co.za | Email: info@markettheatre.co.za | Tel: 011 832 164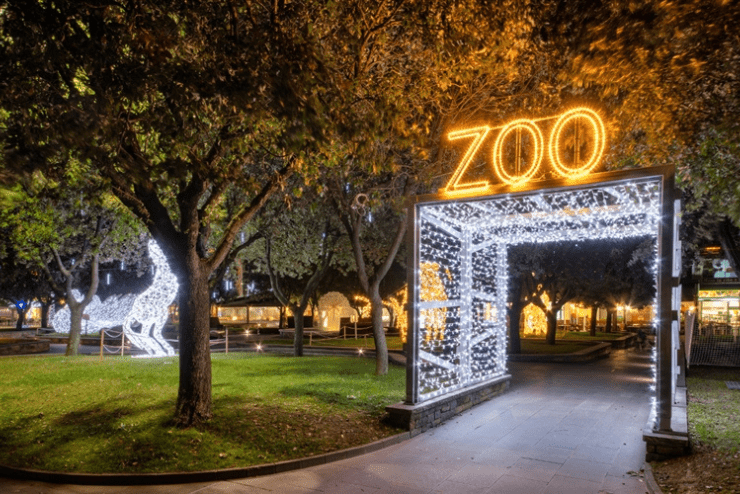 Festival of Lights
Glowing of Christmas spirit
The annual Johannesburg Festival of Lights features an enchanting collection of illuminated life-size animal characters and classical, harmonious entertainment, food and craft night market for visitors at the Johannesburg Zoo.
Patrons can enjoy a tranquil walk in the zoo on a designated lit route away from the animals under trees decorated in enchanting lights
Cost: Adults – R175pp | Kids U 3 – 12 – R75 pp | R100pp for pensioners, book via Webtickets
When: From 1 December 2023 to 7 January 2024. Thursday to Sunday, from 7pm-10pm
Where: Johannesburg Zoo, Jan Smuts Ave, Parkview, Randburg
Website: joburgtheatre.com | Email: info@joburgtheatre.com | Tel: 011 877 6800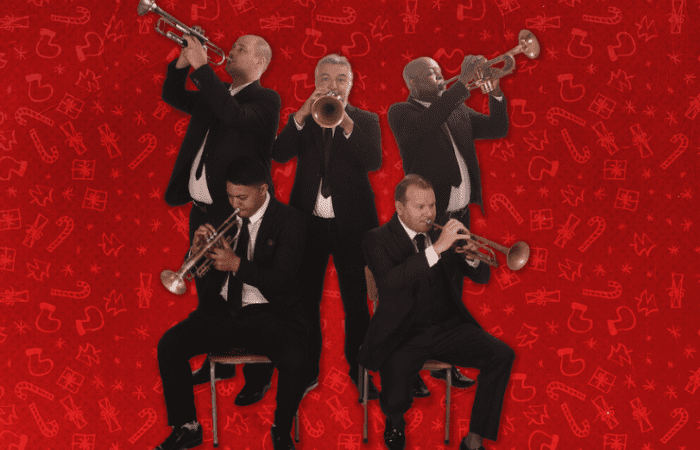 Swingle Bells
A renowned musical ensemble
Swingle Bells is a limited run of live concerts running at The Teatro from 15 to 24 December 2023. Audiences are in for a heartwarming treat, with a splendid blend of family-friendly entertainment that encompasses cherished traditional Christmas carols like 'Deck the Halls' and 'We Wish You A Merry Christmas'.
Guests can look out for Jonathan Roxmouth and the Johannesburg Big Band, who will share the limelight with special guest artists Timothy Moloi and Monique Steyn, infusing their incredible vocal talents into the performance, and adding a distinct local brilliance.
This production marks five years since local musical theatre and international concert entertainer, Jonathan Roxmouth took the stage at Teatro at Montecasino. READ MORE
Cost: Tickets range from R200pp to R310pp, and bookings are at Webtickets or at Pick 'n Pay outlets. Discounts for groups of 10 or more, senior citizens, scholars and students apply.
When: Running from 15 to 24 December 2023. Fridays at 7:30pm, Saturdays at 2pm and 7:30pm & Sundays at 2pm
Where: The Teatro, Montecasino, Teatro Rd, Fourways, Johannesburg
Email: collett@thecolabnetwork.com | Tel: 082 653 1338

Momo's Magical Adventure
A heartfelt holiday stage story for all ages at Sandton City
In this heartwarming tale, Momo finds herself in Johannesburg while her friends embark on their summer seaside adventures. She's the lone adventurer in the bustling city, patiently awaiting her favourite night of the year – Christmas Eve.
This children's theatre production is brought to life by a talented cast of South African performers. Tebogo Molepo shines as the spirited Momo, while Justin Swartz embodies the lovable Mack the meerkat. The stage comes alive with the rest of the exceptional ensemble, featuring Mlindeli Emmanuel, Ryan Smith, Noluthando Mathebula, Jordyn Schaefer, and Katlego Nche.
Each of the actors portrays a delightful array of magical festive characters including Sandi the Gingerbread man, Busi the butterfly, and other beloved friends from Momo's vibrant imagination. READ MORE
Cost: R50pp, book online via sandtoncity.com
When: Running from 8 December 2023 to 7 January 2024. From Tuesday to Sunday, at 10.30am, 12.30pm, 3.30pm and 5.30pm
Where: Sandton City, 83 Rivonia Rd, Sandhurst, Sandton
Website: sandtoncity.com | Tel: 011 217 6000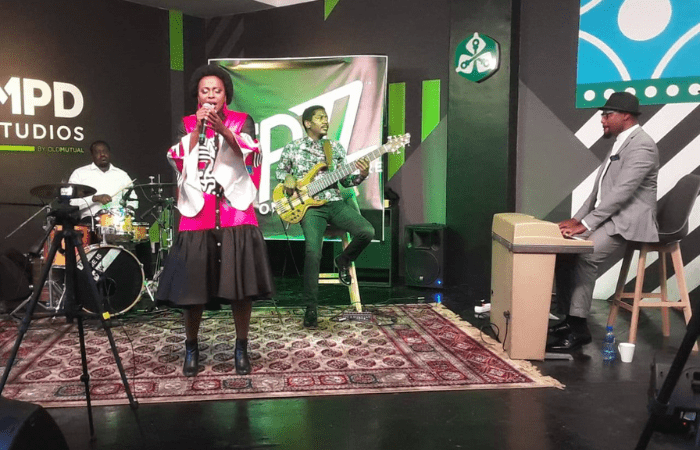 Jazz On The Square
Turn up the soulful jazzy tunes
The Wanderers Club in Sandton turns into a playground of soul-stirring melodies, magnetic energy, and vibrant artistry as Jazz On The Square Festival makes its highly anticipated return.
The artist lineup is a tapestry of musical brilliance and boundless talent which includes soulful performances that touch the heart and make the spirit soar. Attendees get lost in the melodic charm of Zonke, revel in the powerhouse vocals of Shekhinah, and allow the mesmerizing sounds of Bongeziwe Mabandla to transport them to another realm.
International act Reuben James from the UK graces the local stage including Mandisi Dyantyis, Marcus Harvey, Lindiwe Maxolo and Sjava will also grace the stage, each bringing their own unique musical prowess to create a symphony of breathtaking performances.
Cost: From R450pp to R600pp, book via Ticketmaster
When: Saturday, 16 December 2023 from 11am
Where: The Wanderers Club, Cricket Oval, 47 North St, Illovo, Sandton
Email: jazzonthesquare@lafunk.co.za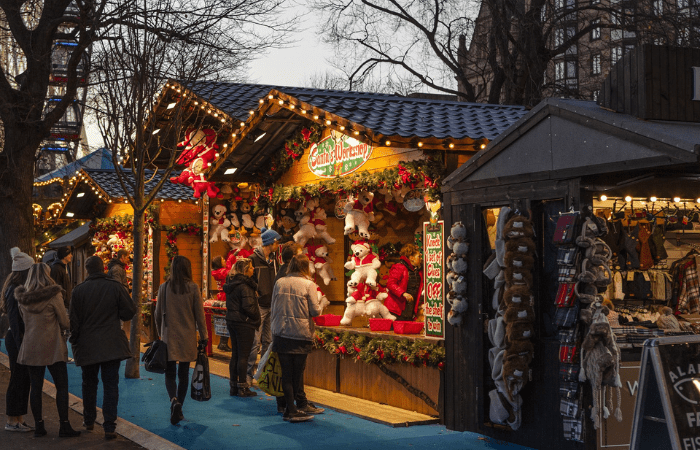 Christmas Village at Emperor's Palace
A wonderland to explore
The Christmas Village at Emperors Palace returns for its second edition. Visitors are welcomed by an upgraded Tunnel of Lights with even more twinkling bulbs and further added elements to create an immersive experience.
This fantastic event remains on Level 5 of the covered parking area at the resort and will be transformed into a holiday wonderland that delights guests of all ages.
The Christmas Village retail area is filled with old favourites and many new stalls offering the finest in holiday gifts, snacks and drinks offering maximum value for money, and guaranteeing fun for the whole family.
Cost: Adults R60pp | Kids ages 3 to 12 R30pp | Pensioners R50pp, book via TicketPro
When: From 1 to 31 December 2023, daily from 9am to 10pm
Where: Emperors Palace, 64 Jones Rd, Kempton Park, Johannesburg
Website: christmasvillage.co.za | Email: info@emperorspalace.com | Tel: 011 928 1000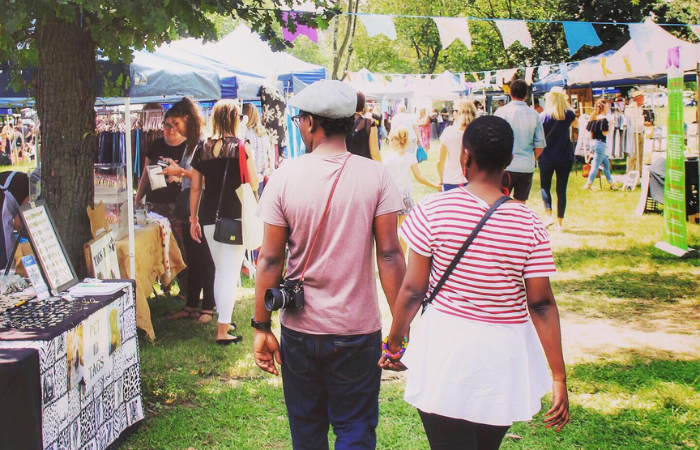 The Field Market: Christmas Edition
A craft filled family-friendly festive market
The Field Market is a popular artisanal market located in Johannesburg. They showcase an array of local artisans, crafters, and food vendors.
This Christmas market in Johannesburg typically offers a range of handmade goods, unique crafts, fresh produce, gourmet food items, and more. The Christmas edition highlights the festive mood and encourages gift shopping and a day out with family or friends.
Cost: Free entry, parking at R10 per car
When: Saturday, 9 December 2023 from 9am to 3pm
Where: Field & Study Park, 11 Louise Avenue, Parkmore, Sandton, Johannesburg
Website: fieldmarket.co.za | Email: info@fieldmarket.co.za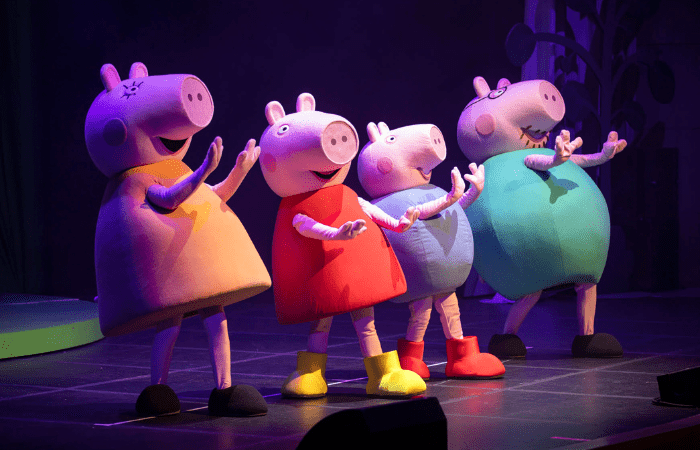 Peppa Pig's Singalong Surprise
Everyone's lovable but slightly bossy little pig is in Joburg
In this incredible escapade, Peppa tries to plan the perfect day for Mummy Pig and Daddy Pig but not everything goes according to plan. From space rockets to starfish, exploding bubbles to Bing Bong singalongs – it is non-stop excitement.  
Peppa Pig Live in South Africa promises to have fans laughing, cheering and dancing – just like Pepp. This fully immersive musical production, featuring all the favourite songs along with incredible life-sized puppets and beautifully costumed characters, brings Peppa Pig to life like never before. And Daddy Pig is happy to advise that he has personally checked that all venues are good to go even in the event of loadshedding.
With Peppa's talent day approaching at school – will the audience be able to help Peppa & George find their special talent? This interactive live experience is guaranteed to be full of fun, laughter, and lots of jumping up and down in muddy puddles for parents and children alike. A limited number of meet & greet vouchers will be available allowing you the chance to meet Peppa after the show.
Cost: From R85pp, book via Quicket
When: From 15 to 24 December 2023, daily from 12:30pm to 3:30pm
Where: Eastgate Shopping Centre, 43 Bradford Rd, Bedfordview, Germiston
Website: eastgateshops.com | Email: eastgate@epsgroup.co.za | Tel: 011 479 6000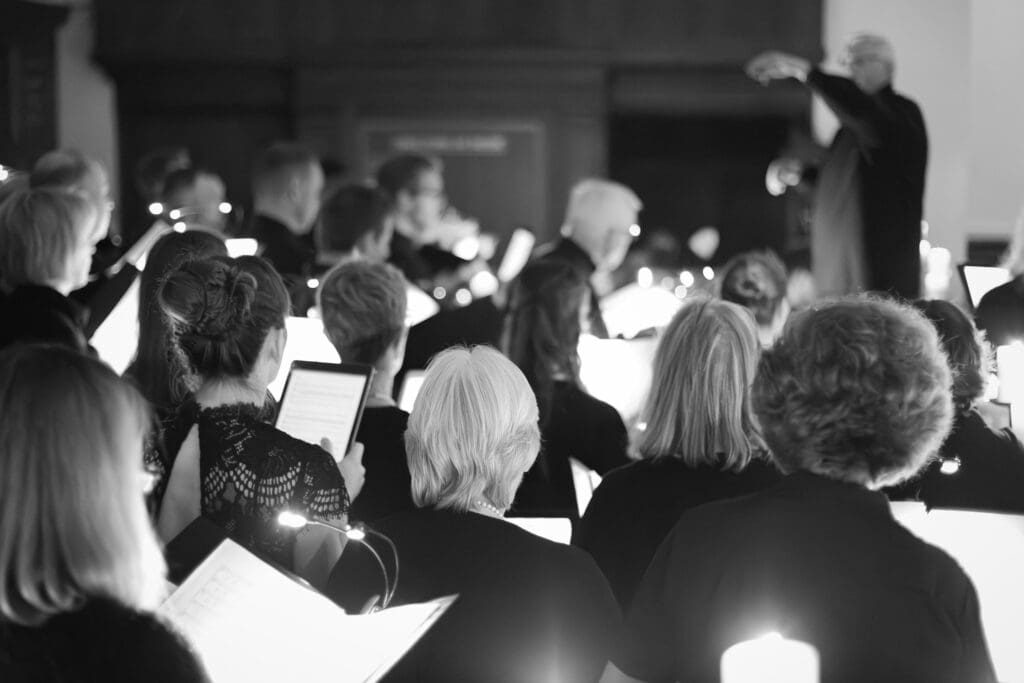 Christmas With Richard Cock
A merry music occasion
The Symphony Choir of Johannesburg and conductor Richard Cock hosts their annual Christmas with Richard Cock concert this December.
Guests can join them at the Linder Auditorium in Parktown for a joyful symphony of sound. The programme features old favourites like Silent Night, Jingle Bells and Good King Wenceslas. The choir also performs African-inspired carols and hymns.
Cost: R285pp, pensioners, students and scholars R 215pp, book via Quicket
When: Sunday, 10 December, from 3pm to 5.30pm
Where: Linder Auditorium, 27 St Andrews Rd, Parktown, Johannesburg
Website: symphonychoirofjohannesburg.co.za | Email: admin@symphonychoirofjohannesburg.co.za | Tel: 082 853 9709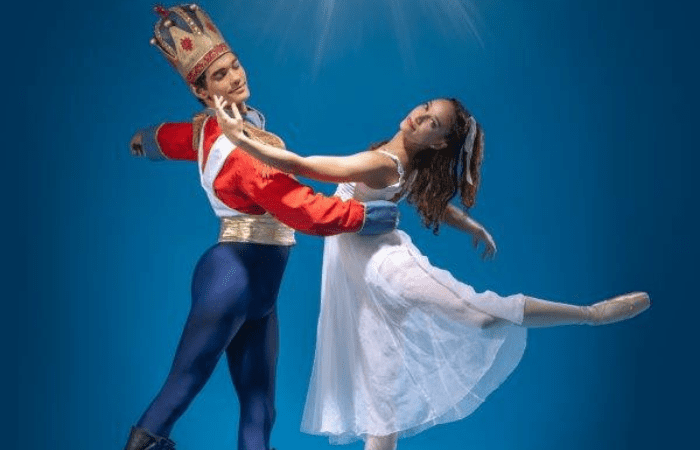 The Nutcracker
Experience the elegant magic of ballet
Joburg Ballet returns to the Teatro at Montecasino with a magnificent festive season rendition of The Nutcracker for 11 performances from 1 to 10 December.
Staged by guest producer Angela Malan, The Nutcracker, the world's most magical classical ballet, is set to transport audiences to a fairy tale world as Clara and her Nutcracker Prince journey through sweets, snowflakes and waltzing flowers to reach the enchanted realm of the Sugar Plum Fairy.
The performances are complemented by music by Tchaikovsky, beautiful sets, costumes and lighting, making The Nutcracker an unforgettable treat for children and adults.
Cost: From R220pp to R450pp | Opening Night 50%- off R110pp to R225pp, book via Webtickets
When: From 1 to 10 December, various shows and times
Where: The Teatro, Montecasino, Teatro Rd, Fourways, Johannesburg
Website: joburgballet.com | Email: info@joburgballet.com | Tel: 011 877 6898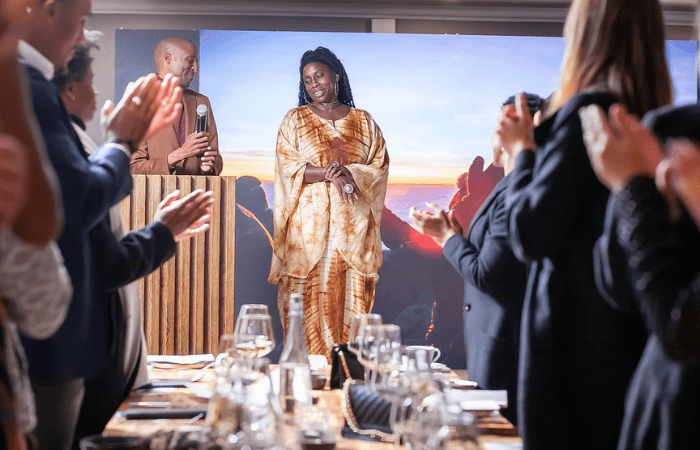 Jazz Sundays at Sanctuary Mandela
A celebration of song & cuisine inspired by Madiba
Sanctuary Mandela hosts Jazz Sundays, a Jazz session celebrating the genre while guests indulge in delicious cuisine. While staying or visiting at the hotel, guests can immerse themselves in the spirit of a leader known to the world as Madiba.
Celebrating the life of iconic freedom fighter, peacemaker, statesman, and father of the South African nation, Nelson Rolihlahla Mandela. On Sundays, guests have the opportunity to immerse in a jazz experience with local or international talent while indulging in dishes inspired by Nelson Mandela's favourites.
Cost: R300pp for cover charge, R600pp including 3-course meal, book via Webtickets
When: Every Sunday, from 12pm to 3pm
Where: Sanctuary Mandela, 4 13th Ave, Houghton Estate, Johannesburg
Website: sanctuarymandela.com | Email: info@sanctuarymandela.com | Tel: 010 035 0368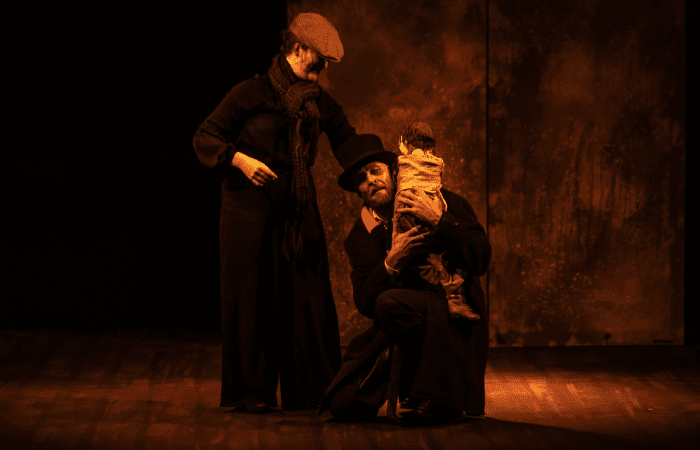 Charles Dickens' A Christmas Carol
A timeless musical
One of the most popular festive things to do in Johannesburg, A Christmas Carol by Charles Dickens returns to Montecasino having played to sold-out audiences for the last 5 years.
Adapted and directed by Elizma Badenhorst with a soundtrack by Wessel Odendaal, A Christmas Carol has been described as "a sumptuous banquet for the eyes, ears and imagination; a sensory delight for any tired soul.". Guests can expect a lineup of classical tunes inspired by the festive season and be captivated by the onstage performances that have been loved by all types of theatre fanatics over the years.
Cost: From R150pp to R230pp, book via Webtickets
When: From 29 November to 10 December, at  7pm and 2pm
Where: Pieter Toerien Theatre, 1 Montecasino Blvd, Magaliessig, Johannesburg
Website: pietertoerien.co.za | Email: info@pietertoerien.co
Festive things to do in Pretoria and surrounds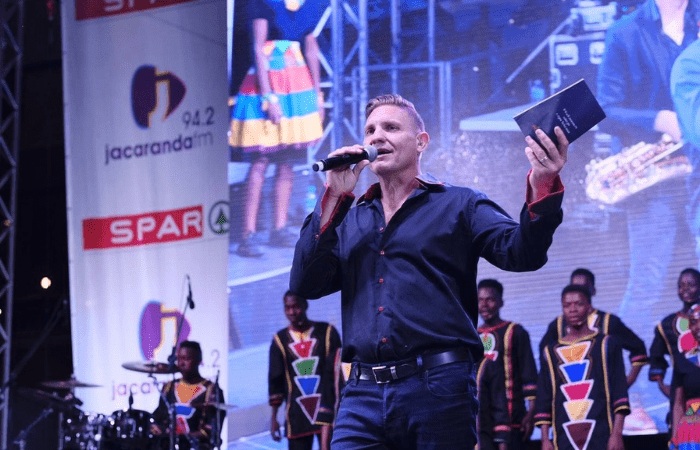 SPAR Carols by Candlelight
Light up the Christmas cheer with SPAR
For the past two decades, Jacaranda FM and SPAR have proudly produced an annual Christmas show that features some of South Africa's most prominent musicians.
On 6 December the SPAR Carols by Candlelight event takes place in Pretoria at the SunBet Arena Time Square during a live performance, whilst the concert is also streamed across the world for those who want to watch the soul-stirring concert with their families at home. The event hosts a kiddies area themed around 'HOME FOR CHRISTMAS' that lets children make a few crafts whilst having their faces painted. There's a Christmas market with loads on offer, food stalls and entertainment available for the whole family to enjoy.
This year's theme, HOME FOR CHRISTMAS, pays homage to those who travel and come together to share in the spirit of Christmas through music that cannot be heard anywhere else in the world. The artist lineup features Brendan Peyper, Elandre, Kurt Darren, Soweto Gospel Choir, Paxton and more artists.
Cost: R65 pp, kids under 3 enter free, book via iTickets
When: Wednesday, 6 December from 4.30pm to 9pm
Where: SunBet Arena at Time Square Casino, 209 Aramist Ave, Waterkloof Glen, Pretoria
Website: jacarandafm.com | Email: enquiries@jacarandafm.com | Tel: 011 063 5700