Joburgers are in luck to watch the debut staging of Greg Homann's A MARRY LITTLE CHRISTMAS, a fresh new romantic comedy theatre that unpacks a witty story of love, family and festive traditions. The show is produced by How Now Brown Cow Productions and runs at The Market Theatre in Newtown from 29 November to 24 December 2023.
We unpack all you need to know about this highlight on Joburg's festive calendar this year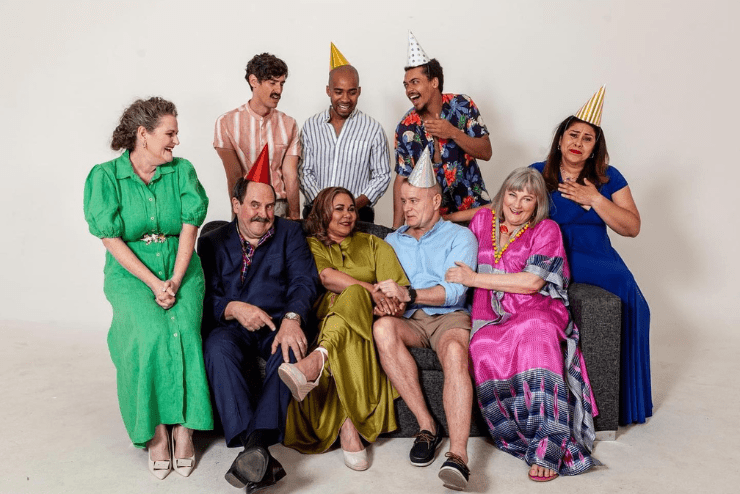 What is A MARRY LITTLE CHRISTMAS all about?
This hilarious new South African play conceived by Greg Homann is set on an unnamed golf estate somewhere on the Northwest edge of Johannesburg and promises to be the heart-warming holiday comedy you need at the end of this year. It's a story about family, love, misunderstandings, and the topsy-turvy nature of following cultural practices that will lift spirits and leave you smiling.
Enter Arnold Hartmann, a 45-year-old man with big plans to propose to Natalie Cloete before hosting the perfect 'traditional' Christmas lunch to unify his and her family. But a nightmare has caused him to oversleep, and before he can build up the courage to pop the question, the two families have started to arrive …
'This play has been a few years in the making, with the initial idea for it dating back to an animated festive lunch with my own family. Although not based directly on my family, the roots of it are deeply connected to my own family dynamics and antics,' says Greg who wrote A MARRY LITTLE CHRISTMAS.
Greg is currently serving as the Artistic Director of the renowned Market Theatre and has played a pivotal role in South Africa's theatrical scene for over a decade. His diverse talents span directing, dramaturgy, and playwriting, resulting in a portfolio of award-winning and imaginative productions across various theatrical forms.
In June 2022, Homann unveiled a compelling new verbatim-based play titled 'In Our Skin' at the Midlands Arts Centre (MAC) in Birmingham. His most recent directorial effort involved a fresh adaptation of Eugène Ionesco's classic play, "The Lesson," commissioned by The Market Theatre in 2022.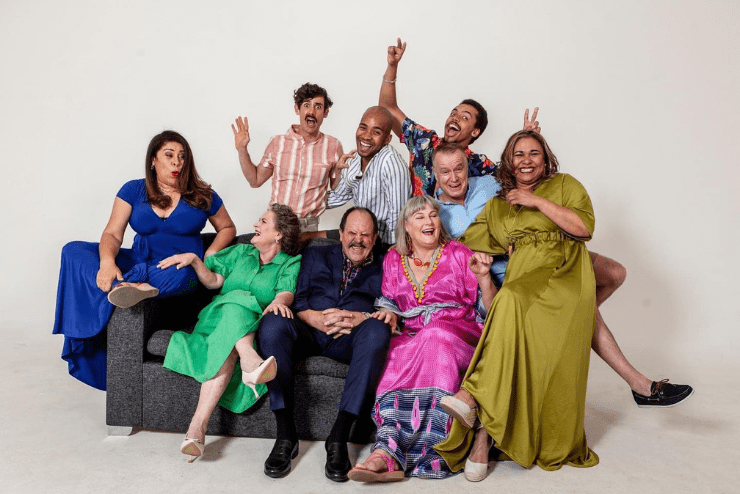 Who stars in this comedy theatre show in Joburg?
The sensational cast features some of South Africa's best-loved talent and popular stars. Antony Coleman (Houseboy, Borderline) and Kim Cloete (Joanie Galant–Hulle) return to The Market as the leading couple at the centre of the comedy. 
They are joined by seasoned veterans James Borthwick (Amadeus, Uncle Vanya), Judy Ditchfield (Maid in South Africa, Menopause The Musical), Louise Saint-Claire (My Name is Asher Lev, Pterodactyls), Ilse Klink (The Amen Corner, Mamma Mia), Roberto Pombo (Charlie and the Chocolate Factory, The Epicene Butcher), Zolani Shangase (West Side Story, The Color Purple), and Trevor Lynch (In the Blood, Hunters Gatherers) who also hold a number of tv credits.
This premiere production of the laugh-a-minute play is directed by multiple award-winning Charmaine Weir-Smith. Charmaine is an award-winning actress and director who vowed both audiences and critics with  'The Beauty Queen of Leenane' which premiered in Johannesburg last year. The show was also produced by How Now Brown Cow Productions and went on to win 5 Naledi Theatre Awards including Best Director for Charmaine and Best Production.
Earlier this year, Charmaine directed two sold-out seasons of "Nothing But The Truth" for The Theatre on the Square. The director also holds an impressive tv and film career that has spanned more than two decades with lead roles in Isidingo, Binnelanders and Scandal and in the UK ITV's production of "Wild at Heart" and Showmax's "The Girl from St Agnes". Her latest film credits include Netflix's "Jadotville" and "The Jakes Are Missing".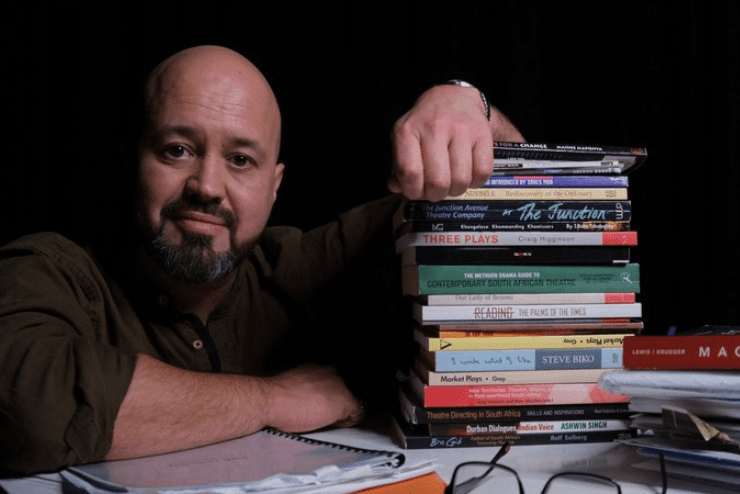 Interesting trivia behind the making of A MARRY LITTLE CHRISTMAS
This comedy theatre show in Johannesburg is one of a number of submissions from How Now Brown Cow's Writer's Collective that ran during the 2020 pandemic shutdown. The initiative came as a sign of hope at a time when the arts community battled for support. Greg Homann wrote A MARRY LITTLE CHRISTMAS well before he took on the appointment as the Market Theatre's Artistic Director in January 2023. 
'How Now Brown Cow is thrilled to see the first of The Writers' Collective plays by Greg Homann go from the page to the stage.  We are proud to present a brand spanking new South African festive offering in co-production with The Market Theatre on the John Kani stage with some of the best-loved local talent,' says the owner of How Now Brown Cow Productions, Julie-Anne McDowell.
Special discounts for year-end corporate groups
Looking for a fresh way to connect with your colleagues or team for end-of-year parties in Joburg?  The Market Theatre is offering special discounted block bookings for end-of-year corporate packages or larger groups to see witty laughs with some of the country's top talent with A MARRY LITTLE CHRISTMAS. To make block bookings and save with discounts, please contact Anthony Ezeoke on anthonye@markettheatre.co.za or call 011 832 1641 extension 203 or 083 246 4950.
Cost: Tickets range from R150pp to R250pp, and bookings are at Webtickets or at Pick 'n Pay outlets. Discounts for groups of 10 or more apply
When: Running from 29 November to 24 December 2023. Fridays at 7:30pm, Saturdays at 2pm and 7:30pm & Sundays at 2pm
Where: John Kani stage at The Market Theatre, 56 Margaret Mcingana St, Newtown, Johannesburg
Tel: 011 832 164
Email: info@markettheatre.co.za
Website: markettheatre.co.za
Facebook: @themarkettheatre
Instagram: @markettheatre