The much-anticipated rAge Expo is bringing the gaming community together once again for a bigger and better show running from 8 to 10 December 2023 at the Gallagher Convention Centre. If you love all things games, tech and cosplay, this is the festival for you! 
This year, you can look forward to a packed schedule of everything from panels and tournaments to communal gaming sessions, cosplay championships, next-level esports tournaments, the latest in VR gaming developments and loads more. 
What is rAge Expo all about?
 rAge, an acronym for the really Awesome gaming expo, has been running for more than 20 years and remains the go-to festival in Johannesburg for video gaming, technology, esports, and digital entertainment. 
This year, they've upped the ante with a jam-packed schedule of everything into the realms of PC, mobile, and console gaming, along with cutting-edge technology in Virtual Reality. 
Immerse yourself in a universe of digital lifestyle gear, edutainment, innovative gadgets, creative arts, and 3D printing. Get ready to be swept up in the heart-pounding thrill of esports tournaments, where dreams are crushed, and champions are forged. Below are some of the highlights to look forward to.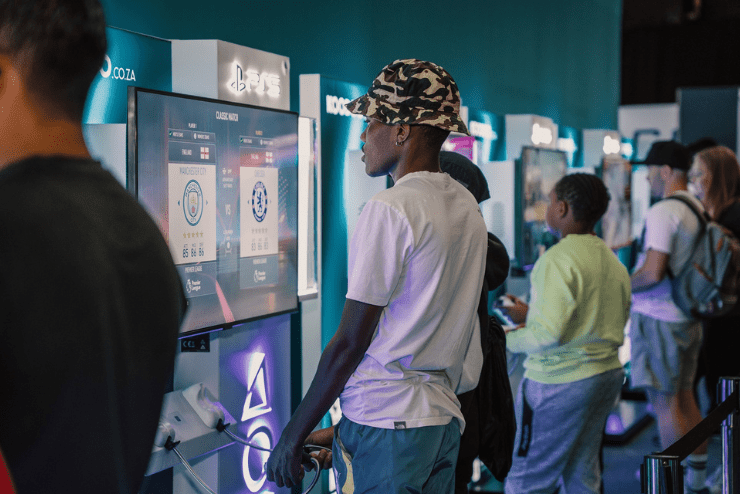 What's on at rAge Expo 2023?
1. The latest gadgets and innovation
Explore the latest emerging technology from virtual reality to the latest in on-site 3D printing. There's also a firm focus on old technology including retro videogaming to classic arcades. Plus, the expo is saving a few surprises around the show you've never seen before.
2. A deep dive into the world of gaming
Immerse yourself in the culture of gaming. Whether you use a PC or a console or prefer analogue games, there's bound to be something here that tickles your fancy. Here is the opportunity to try games you never played before; smile at nostalgia-inducing vintage games; meet local game developers, see their latest projects, and so much more. 
A variety of esports tournaments will be streaming at the event where you can watch or join in. Discover the latest in innovative technology and possible future trends.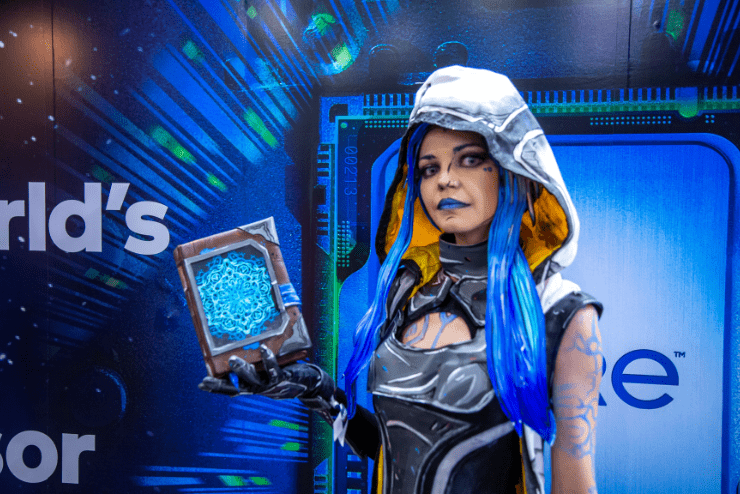 3. Flex your creativity with an epic cosplay challenge
Cosplayers joining the event can enter multiple competition categories from a simple, baseline online competition where cosplayers just send in a photo to a 'friendly' masquerade, where everyone is invited to dress up and strike a pose on stage. 
The Craftsmanship Competition is where the true cosplayers get to flaunt their creativity and efforts. The Craftsmanship Competition has four main entry divisions:
Needlework Cosplay: Costumes which are 70% sewn or cloth
Armour Cosplay: Costumes which are 70% armour (such as board, foam, cardboard, plastics, etc.)
Festive Cosplay: This is for costumes which are festive in design and include both armour and needlework
Skit Division: This is a fantastic variation where solo or group cosplayers get to do a small skit or performance with their costumes. 
All cosplaying is also divided between Masters (the best of the best), Intermediate, Novice, and Youth (under 16). 
'People often worry that maybe their costumes aren't good enough, or expensive or elaborate enough, but honestly, the community is not like that,' says Jade Bayes, Head of Cosplay at GES. 'Whether you dress up in simple items from your home, or you go all the way with a handcrafted costume, the cosplay community wants you to be involved,' she says. 
Bayes and her team have done a magnificent job of growing cosplay as a hobby in South Africa while expanding the events, and even digitising the competitions to make cosplay more accessible to all. 
4. Go bold and embrace your inner geek in an inclusive space
Since its launch, rAge Expo has provided an inclusive space for geeks and gamers to connect and hang out with folks who share the same interests. The inclusive space is also a great excuse to tap into the geek lifestyle while popping into different fandom culture booths and displays where you can make new memories. If you're into something a bit more chilled, try out one of the many board games and connect with new people.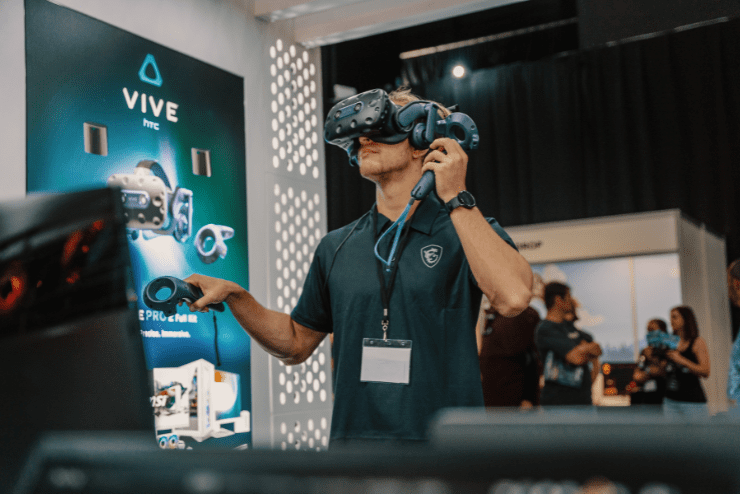 5. Take advantage of special rates at the marketplace
This gaming event in Johannesburg runs just before the festive season, and some great deals and specials are in store for bargain hunters. Browse a massive collection of specials on games, devices, and some geeky gifts for your loved ones. Also keep an eye out for manga art and other fandom designs made by passionate creatives. 
6. The chance to WIN big!
Just showing up over the weekend could see you winning exclusives and freebies from partners, sponsors, and exhibitors at rAge Expo. Up for something a bit more challenging and competitive? Test your skills and unleash your competitive spirit with one of the many exciting competitions and giveaways.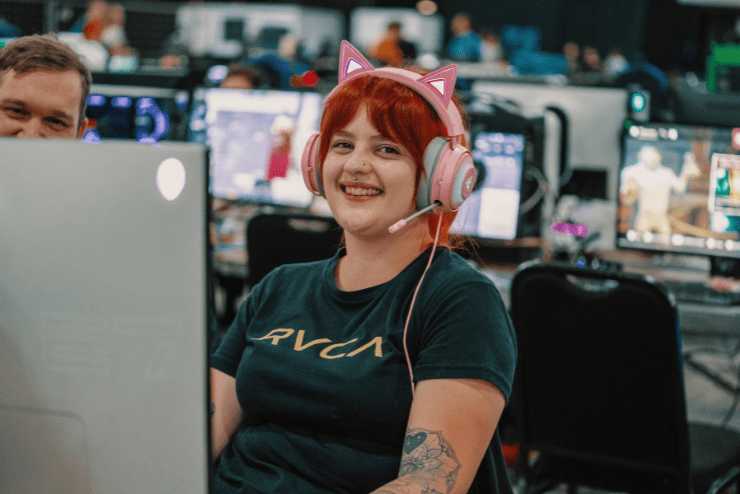 How to get tickets to rAge Expo 2023?
Tickets for this two-day gaming festival in Johannesburg must be booked in advance via Howler. The event runs at the Gallagher Convention Centre, and special rates apply to students, scholars and families while kids under 6 years enter FREE. Larger groups can book via email via info@rageexpo.co.za to score discounted rates.
Cost: R180pp for a 1-day pass | R390pp for a weekend pass (3-day access) | R600pp for a family ticket (2 adults, 2 kids) | R130pp for student pass on Friday, 8 Dec only | Book via Howler. Email for special discounts on groups of 10 or more apply
When: Running from 8 to 10 December 2023. Friday 10am to 6am, Saturday 9am to 6pm. Sunday 9am to 4pm.
Where: Gallagher Convention Centre, 19 Richards Dr, Halfway House, Midrand
Email: info@rageexpo.co.za
Website: rageexpo.co.za
Facebook: @rAgeExpo
Instagram: @rage_expo