The Food, Arts, and Crafts Lifestyle Market is a Christmas market in Johannesburg with a difference! The shopping event is an intentional platform for showcasing local goods while driving inclusive entrepreneurship, building communities and nurturing dreams. 
'We cannot continue to lament the state of the economy and job creation,' says Wonga Majola, Founder of Impactful Initiatives. 'It is time to act. Impactful Initiatives has created a market where 100% of the proceeds go to local entrepreneurs.  We carry all the costs but we need you to support local. Come see what we have to offer.'
The market runs on 2 and 3 December 2023, at the James and Ethel Park in Melrose.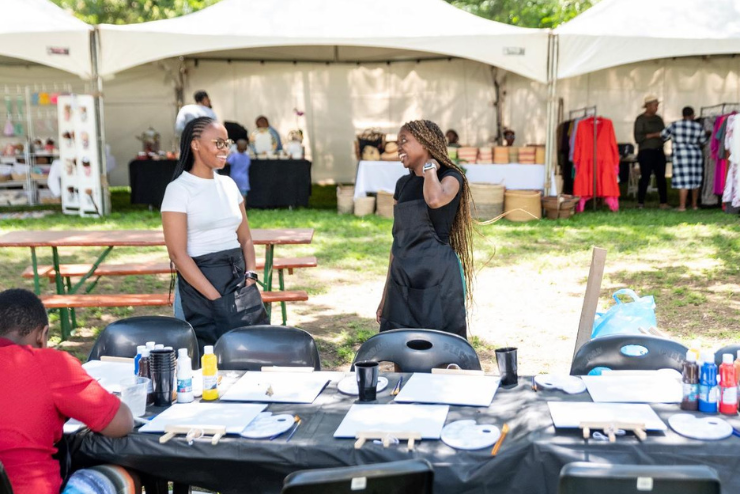 A Fun Day Out for the Whole Family
The entire family can kick back at The Food, Arts and Crafts Lifestyle Market with a lively array of proudly African products and stalls. Emerging makers and self-starting vendors are showcasing handmade goodies and one-of-a-kind crafts just in time for the gifting season. 
Tuck into delicious food vendors serving up freshly made street food fare such as boerewors rolls as well as a range of drink options. There will also be live music for a vibey outdoor atmosphere, and entertainment for the little ones such as face painting, arts, and crafts, and even a jumping castle. 
The market is proudly pet-friendly, so bring your furry friends can join in on the fun too. Dogs must be well-behaved and leashed at the market.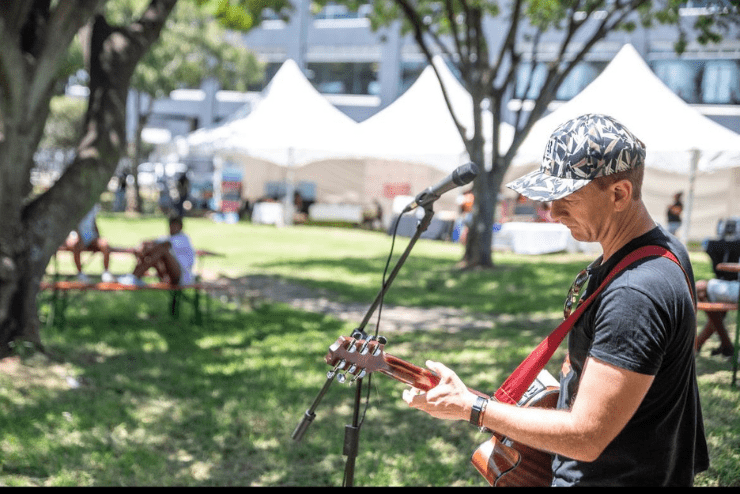 The Food, Arts, and Crafts Lifestyle Market for a greater cause
With South Africa's economic challenges and ever-growing unemployment crisis, supporting local businesses is more vital than ever. The folks at Impactful Initiatives have recognised the challenges faced by small, medium and micro Enterprises (SMMEs), and came up with a concept market that is proudly African. The aim is to empower entrepreneurs to help build sustainable enterprises, uplift their communities and see their dreams come to life. 
'The market is an initiative to bring the buyers to vendors who may not generally have access to their goods and products,' explains Wongakazi Majola. 'Importantly, we also offer business training and marketing support to vendors in an incubator-like approach so that they are able to enhance their products and upscale their businesses.  This will contribute to their sustainability and growth.'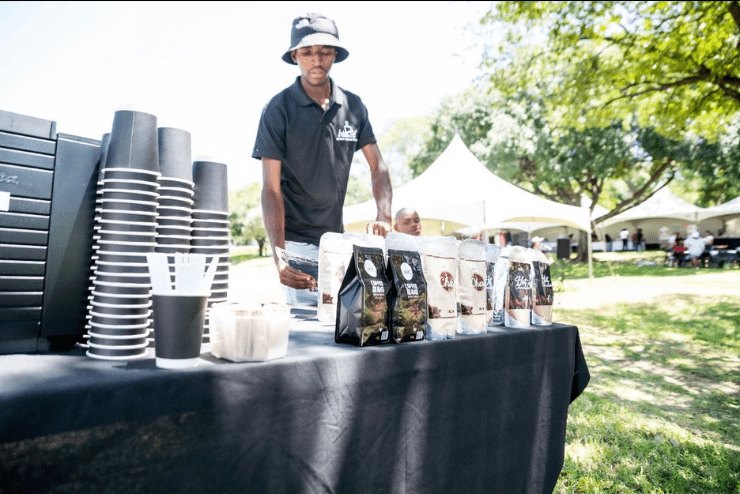 Recent research underscores the impact of supporting local businesses, revealing that for every rand spent on a local enterprise, approximately 68 cents circulate within the local economy. This study highlights that backing small businesses serves as an investment in the well-being and expansion of our local communities.
'Our Impactful Initiatives markets are therefore more than just events, as they serve as a lifeline for aspiring business owners. The Food, Arts, and Crafts Lifestyle Market is not just providing a platform, we are here to offer a partnership. Entrepreneurs can get the opportunity to connect directly with their customers. And they take home every cent that they earn. We believe in investing in the future of small businesses because we believe that when they flourish, our communities thrive,' concludes Majola.
Cost: Free entrance.  You can book on Quicket to save your space
When: Saturday, 2 December and Sunday, 3 December from 10am to 6pm
Where: James and Ethel Gray Park, Edgewood Avenue &, Melrose St, Melrose, Johannesburg
Email: info@impactfulinitiatives.co.za
Website: impactfulinitiatives.co.za
Tel: 083 212 8342
Facebook: @faclifestylemarket
Instagram: @fac_lifestyle_market